Post production is the last of the three main processes of video projects.
The pre-production stage includes the beginning of the project, the scenario, the concept and the creation of the texts, the production is the stage where the shooting takes place, and during this stage, visual stocks are created and the pre-production of the post-production is given clarity and options.
It is possible to see changes in these stages according to the project concept.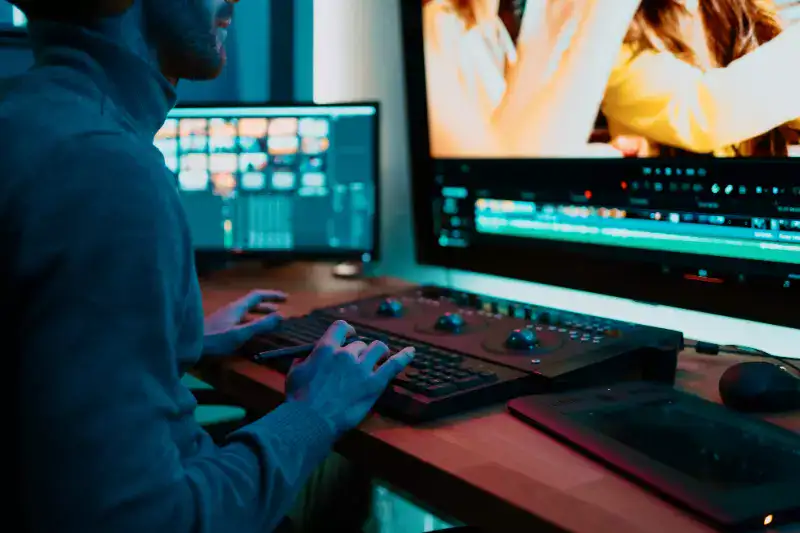 At this stage, for example, images stocked by motion graphics artists may be preferred instead of real images in the project. Works such as animation, motion graphics, digital editing, sound and music design always appear at this stage. Even if real images and motion images will be together in the video project, this process is designed in such a way that it does not overshadow the editing of real and animated images.
This stage is a process that requires a lot of expertise and experience. The fact that some animation shots are too much is due to a problem or deficiency in the post-production phase. For this reason, as a company, we always attach importance to quality appearance and message.
In the video production phase, if real images are not used, the visual stock of the project and graphic designs are created instead of shootings at this stage. These images in the stock are animated together with the animation motion graphics works and the video is completed successfully by moving on to other works.
Companies after shooting;
Editing of videos
Completion of sound and assembly processes,
Adjusting the music suitable for the video according to the video stream,
Correctly applying visual effects in the video by editing,
By coloring in the video, the expression that is wanted to be explained in the video is reflected as necessary.