It is a learning method that makes education interactive with tools such as videos, question-answers, games, simulations that can be performed live or pre-loaded in a digital environment.
Distance education platforms, which have become a popular and growing sector day by day are a widely used learning method in daily life.
Many factors in digitalized education enable the benefits of distance education to be understood more clearly.
There are many different reasons why distance education is preferred today, where the digital transformation of institutions is accelerating.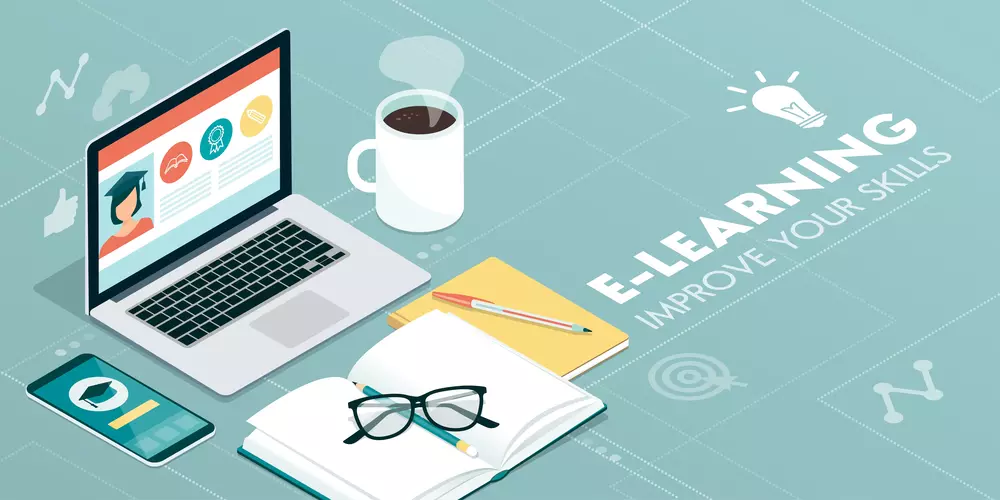 Advantages of E-Learning;
Eliminates geographic restrictions. The same quality of education can be benefited from all over the world.
It removes time constraints. Training is available at different times.
It removes spatial constraints. Distance education is preferred because formal education can become unmanageable in scenarios where the number of participants, listeners and students increases. With e-learning infrastructures, information can be provided to an unlimited number of people upon request.
In cases where the data to be transferred is too large to be managed, a suitable database is created and distance education platforms are used when it is necessary to keep, organize and share this data.
  It is flexible as it allows many different training methods.
 Distance education platforms are low cost. Its costs cannot be compared with formal education.
 It provides convenience for people who have problems in real-time communication.
 Recently, we have been living in the Corona virus process; natural disaster, war, epidemic; In cases where formal education is interrupted, such as e-learning, the continuity of education can be ensured.
Also you should check our blog about e-learning process;
https://cinema8.com/blog/12-most-common-e-learning-mistakes-you-should-avoid
https://cinema8.com/blog/11-tips-for-engaging-e-learning-videos