What Does User Experience Design (UX) Mean and Why Is It Important for SEO?
Search engine optimization (SEO) is a widespread internet marketing term. It's the process of optimizing websites and blogs to be found by search engines like Google. However, individuals need to consider user experience design (UX) to reach their end goal. 
Although UX is not a new concept, it has gained popularity because of a shift in how companies approach the web. The digital revolution has made people aware of what they're consuming online and what services are best for them.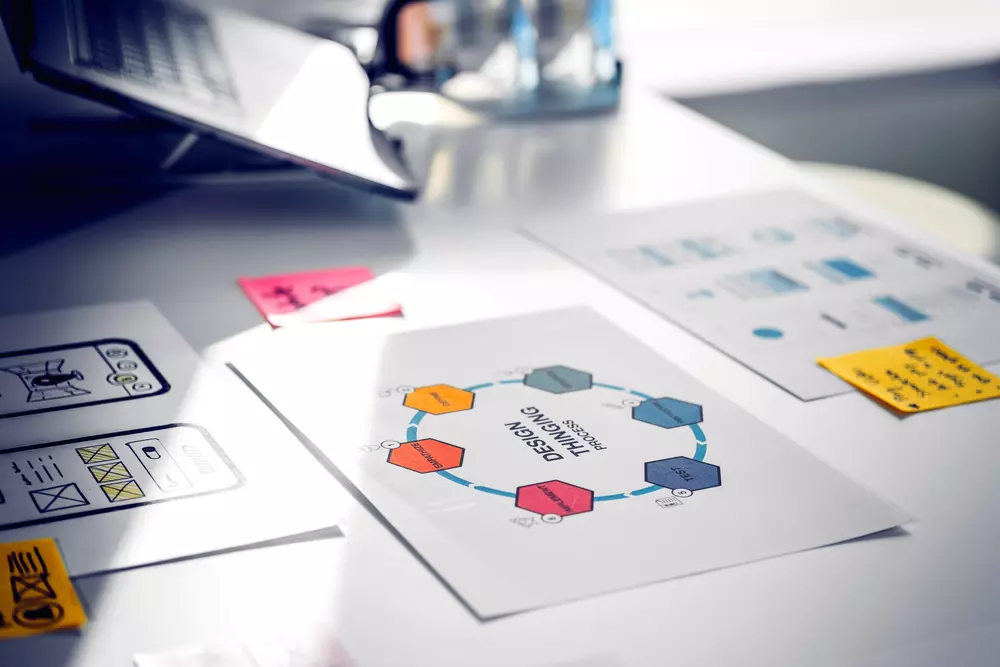 This has led companies to reevaluate their business models and change their strategies around content creation and website design. 
UX remains an integral part of successful SEO campaigns. As the world becomes increasingly digitalized, UX will become more important than ever before. This guide explores why UX is so important for SEO and how you can use https://cinema8.com/ to design your website using user-centered thinking.
What is (UX) User Experience Design?
User experience design is the process of designing interactive systems and websites that are usable and satisfying to their users. UX focuses on creating an end-to-end experience for your customers. It is a design approach that puts people first in everything. The most important aspect of UX is the user's journey, which means understanding where they are in the process of using your product or service.
UX does not just help with SEO; it also helps with other marketing campaigns like social media and email marketing because it considers the user's time, attention span, and interests. The user's journey will always be the most important part of the design process because it allows you to create better customer solutions. Basically, if you don't know how to optimize your content for SEO, check out our other article on how to create content based on SEO to learn more.
The History behind UX
The term "user experience design" was coined in the early 1990s by Jacob Nielsen, who developed a framework called "experience design." Nielsen's work focused on how people experience companies' websites and other digital products.
Since then, UX has become a popular concept. As a result, many of the most famous websites today have use UX as their central focus. This includes Google, Facebook, Apple, and Amazon.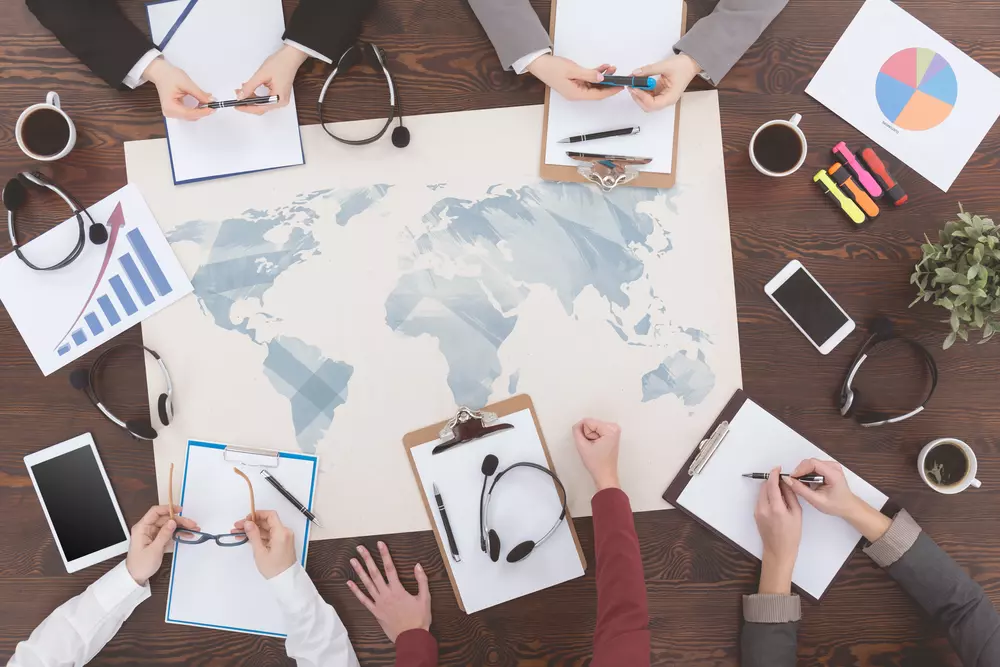 In recent years, UX has been heavily adopted by companies worldwide. However, just like SEO professionals need to consider how search engines evaluate the content of their website, they must also consider what users will find valuable about their site. 
As mentioned before, User Experience Design is not a new concept, but it is becoming more important for SEO because of how digitalized businesses are. Typically, if you're looking to succeed in SEO campaigns, you should use UX to your advantage!
Why UX is Important for SEO?
Search Engine Optimization (SEO) is important for any business. Whether it's a small, local company or an international brand, the importance of SEO can't be disputed. Not only does SEO help companies grow their customer base and reach out to more people, but it also helps them achieve higher search rankings in search engines like Google. 
One of the most important aspects of SEO is user experience (UX), which refers to how people feel about a website or application when interacting with it. These reasons are why UX is so important for SEO.
1. It Supports Smooth Website Navigation 
UX is a key element of a successful user research experience. The more positive the user experience is, the better your website will perform in search engine rankings. Basically, user experience is not just about aesthetics and design, and it is also about the content and layout of your website. 
If you're looking to improve your SEO, you should be focusing on your overall user experience and getting rid of any obstructions that may be redundant to your audience. One such thing is too much text on a single page. Do away with anything that is of less relevant to the user.
Furthermore, a good user experience contributes to higher search engine rankings and helps build customer loyalty. This means that if your business doesn't have a good UX, your customers will be less likely to return and purchase from you again in the future. Implementing user experience changes can help reduce this risk by increasing customer satisfaction overall.
2. UX Helps Improve Conversion Rates
Your conversion rate is the ratio of people who come to your site and purchase or take the next step in their sales funnel. It includes any time someone interacts with your site (such as signing up for an account or completing a form). The higher your conversion rate, the better it usually is for SEO.
3. UX Leads to Brand Awareness
It's not just about sales; branding plays an important role in how customers perceive your company overall. By improving user experience, you'll be better able to reach out and establish a brand that people will remember! 
It's easy when you think about it--people will want to buy from brands they trust and ones that provide good customer service and even better product quality. When rightly done, user experience leads to more brand awareness which can be beneficial for companies looking for ways to get new customers on board with their business.
4. UX Makes Websites More Aesthetic and Faster
One of the most important aspects of UX is creating an attractive website or app that provides clear and concise information to the audience. This helps users understand what they see and better understand the product or service. 
Not only does this provide an intuitive user interface for readers, but it also provides more trustworthiness in regards to the company providing the site or app. Therefore, companies should consider focusing more attention on creating an attractive site that provides relevant information before implementing SEO strategies like pay-per-click (PPC) advertising or keyword research.
Furthermore, when done correctly, user experience leads to website speed performance improvements and load time reductions. This is due to the increased navigation efficiency through each page on a website or application.
5. SEO and UX is all about Making Users Happy 
The first way UX can help SEO is by making your website easier to use. When designing a product or integrating products, it's best to include UI design into the process from the beginning. This includes visual diagrams and wireframes so that the final product looks sleek and professional. 
When you do this, you're creating an experience for your users that is intuitive and easy to use, making them happy and contented. It also helps users learn how to use your website quickly, which will make it more likely that they stick around and continue using it.
To improve the user experience of your website, try incorporating UX design processes into your workflow. This means ensuring that you have a UX designer on board to help you create a user-friendly experience for all visitors who visit your website. Cinema8 can help you achieve this and more.
6. SEO and UX Makes An Excellent Combination 
So far, you can see that both UX and SEO need one another to give the utmost best results. Well, trying to boost your SEO to disregard the overall user research experience. Additionally, designing one's website from scratch but failing to optimize it well for search engines is a big mistake. These two aspects work together, and they need to be integrated together from the start. 
But how do you achieve that? Improve the page loading time, simplify your website architecture, invest in your website responsiveness, and focus on user satisfaction.
How to Start With Your Website Design Project
UX is the total experience of a person with a website. A website's UX includes everything from what's on the page to the site's design itself. The user involvement starts when someone launches a browser or opens up an app on their phone and ends with them going back home again. 
Second, companies and individuals need to create websites that have a user-centered approach. This means that they should keep in mind what their audience wants instead of focusing solely on what they need or not on what they need at all. One should incorporate engagement metrics that are of the essence.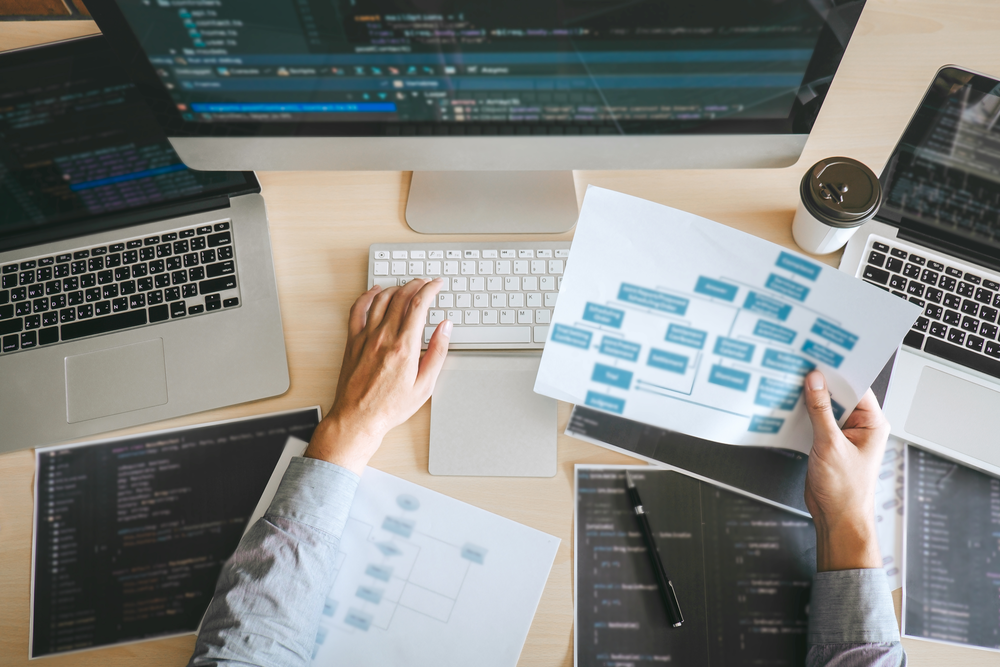 These include;
• Bounce Rate
This is the total number of individuals who spend less than 20 seconds on your site. For instance, they may only open the landing page or homepage and leave. When your website records a high bounce rate, it means that the user's needs are not met as they perceived. Failure to find what one is looking for leads to a faster loss of interest. 
Some of the reasons you may experience this include; confusing UX, poorly designed websites, slow pages, and more. Google highly considers this factor; hence should be highly considered. 
• Dwell Time
This is the amount of time a web user spends on a given page. Suppose users take a longer time on the site, Google record it as a positive indication. Conversely, Google interprets the content as irrelevant to the search keywords when users take minimal time. 
Also, create websites that are easy to navigate and offer clear information to visitors. This will get users more engaged, which leads to better conversion rates and web traffic.
To meet these two important metrics, you need to consider some user experience design factors. They include;
1. Load Time 
Nothing is more annoying than interacting with a slow website. A few seconds of loading a page feel like forever to the user. In such cases, they end up leaving even before they can have a look at what is on the page. This increases your website bounce rate, which is bad for business.
Well, you have less control over the user's slow internet connection, but you can make sure your site is well optimized to load pages within the shortest time.
2. Mobile Experience 
Modern website developments highly value mobile-adoptable designs. Why is that? This is because over 50% of traffic is undertaken by mobile search. Websites that have not adopted this feature lose a great percentage of the audience every day. Therefore, fulfilling this need keeps you a step ahead of your competitors.
3. Comprehensible URL Structures
This is another vital factor to consider since it helps orient users on the specific place they are on the website. Well, search engines use SEO keywords; hence people can understand them even before loading. 
4. Menus 
Like slow loading pages, complicated user interfaces discourage users from visiting your website. Not many people like complex and hard to execute headers or menus. Ensure the layout is user-friendly in that visitors enjoy exploring every section of it. Having a good UX will help you streamline your headers and menus appropriately. 
Companies and individuals need to use user-centered thinking during the entire design process. They should start with understanding their audience and why they visit their website. This should be done before beginning any other action related to user experience design, such as creating wireframes or designing mockups for visual designs. If you haven't done any design before, here is Everything You Need to Know About Design Thinking. 
Conclusion 
SEO is a great way to make your business stand out and get attention. But your website can't be successful if the user experience is bad. So UX is an important part of website design that can't be ignored.
Any SEO plan should include user experience (UX) design as an essential component. Google's user-engagement metrics are relevant to SEO rankings. They directly influence your SEO ratings via the numerous user-activity indicators that Google uses in its search algorithms. 
Understanding how customers view and interact with your website is the foundation of user experience design. Several things to think about include URL structures, page speed, mobile responsiveness, and menu design. Creating an effective user experience design will improve your audience retention, brand credibility, and search rankings. If you are unsure how to begin, visit cinema8 to help you with the process.