In today's modern world, as access to information continues to increase, original ideas are becoming scarce. A growing number of people are adopting and presenting others' ideas as their own. However, outright copying of ideas is not acceptable, as plagiarism is widely regarded as one of the most undesirable actions in both the literary and digital realms.
To avoid creating plagiarised content, it's crucial to utilise a plagiarism detection tool. If you're an e-learning professional seeking the best free plagiarism detection software, we've compiled a list of the top 10 plagiarism detection tools. These tools can immensely benefit e-learning professionals, enabling them to create more original content that attracts a wider audience and achieves a broader reach.
Read on to gain insight into the top 10 free plagiarism detection tools for e-learning professionals.
Copyleaks
Among our top recommendations within the list of the top 10 free plagiarism detection tools for eLearning professionals is Copyleaks. This is not only a free plagiarism detection software but also functions as a copyright protection tool.
This cloud-based authentication platform allows you to scan up to 2500 words per month for free and is widely used across the internet. It offers a mobile application that scans over 60 trillion pages of the internet and databases, helping you find copies of your content. Copyleaks is a preferred choice among eLearning professionals, publishers, and SEO agencies for detecting plagiarism and supporting content in multiple languages.
Here are a few pros and cons of this cloud-based authentication platform that you should be aware of before using it to check the originality of your eLearning content.
Copyleaks caters to both educational and business needs, with dedicated sections for each. The business section serves publishers and SEO agencies involved in digital content development. Meanwhile, the education section is tailored for students, schools, and universities.
Another significant advantage of Copyleaks is its compatibility with various file formats and Unicode languages. This means you can identify plagiarized text regardless of the file format you're working with. Additionally, Copyleaks offers an API tool to locate plagiarized content across the internet.
Moreover, there is a mobile app available that can be used in conjunction with MS Office, allowing you to conveniently check for plagiarism while working on documents in MS Word.
However, there are some drawbacks to consider. One of the main limitations of Copyleaks is that you need to create an account to search for plagiarized content. Additionally, while we've included it in the list of top free plagiarism detection tools, it's not entirely free. Instead, only the first ten pages you check can be scanned for plagiarism at no cost.
The plagiarism detection tool offers multiple pricing plans for business and education users, each with a specific daily word limit that varies depending on the chosen pricing plan.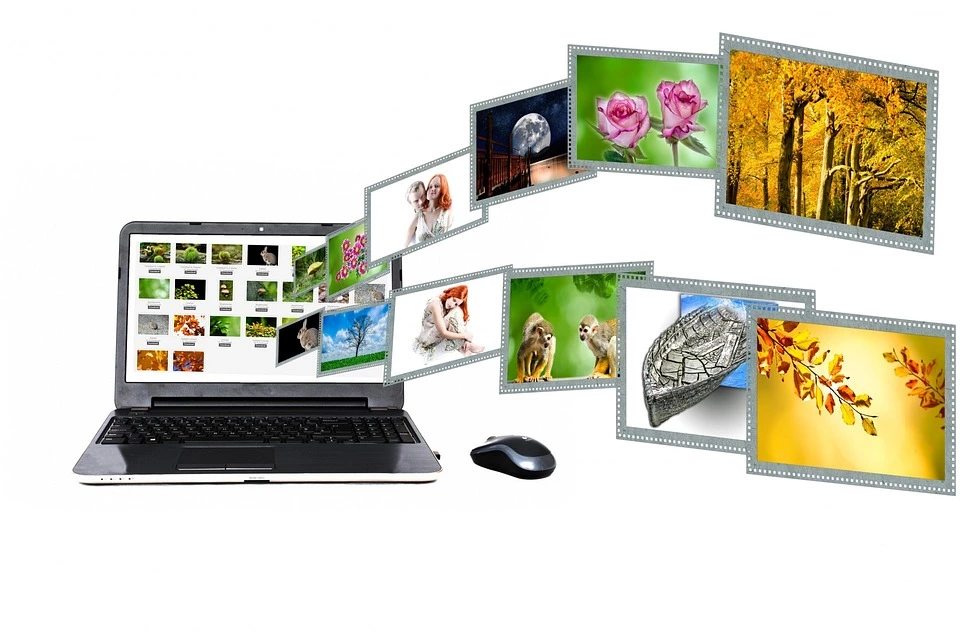 Plagiarisma
Continuing our exploration of the top 10 free plagiarism detection tools, we come to Plagiarisma. This versatile plagiarism detection tool is designed for eLearning professionals, including students, teachers, and writers.
Plagiarisma is compatible with Android, Moodle, the web, and Windows, making it an invaluable resource for identifying plagiarized content. Whether you're working on coursework, reports, dissertations, or essays, this tool assists in pinpointing instances of plagiarism, allowing you to rephrase and create authentic, original content.
One of the standout features of this plagiarism detection tool is its support for over 190 languages. You can easily check the originality of your content by uploading a file or URL while working online. Alternatively, you can copy and paste text into the provided field and initiate the plagiarism check.
Plagiarisma also enjoys support from major search engines like Bing, Google, Scholar, and Yahoo. It is compatible with various file types, including HTML, DOCX, XLSX, and more.
Users of Plagiarisma appreciate its simplicity and effectiveness as a plagiarism detection tool, benefiting teachers, writers, students, and digital content developers in the literary industry. With support for over 190 languages and user-friendly upload and text-pasting options, it offers a convenient solution for checking plagiarism.
However, it's important to be aware of a few drawbacks when considering the use of this plagiarism detection tool. While it provides a free version, it imposes limitations on the number of plagiarism checks you can perform. Registration opens up the possibility to upgrade your membership and select a pricing plan that aligns with your budget and requirements.
PlagScan
Next on our list of recommended free plagiarism detection tools for eLearning professionals is PlagScan. This versatile tool caters to the needs of various e-Learners, including students, individuals creating digital content, and businesses across different industries.
PlagScan offers a free trial version, allowing you to check content without any cost. The software's user-friendly interface makes it simple to use. Just upload the document you wish to check for plagiarism, and you're ready to go. Your content will be instantly scanned, and you can rest assured about the security of your work.
This powerful tool supports multiple plagiarism checks in various languages. Additionally, it provides the option to download a plagiarism report in either Word document or PDF format, enhancing the usability of the software.
Duplichecker
Another excellent free plagiarism detection tool for verifying the originality of your digital content is Duplichecker. This tool is a valuable asset for eLearning professionals seeking to ensure the authenticity of their online content.
Duplichecker offers a straightforward approach to checking for plagiarism. Users can easily copy and paste their text into the designated text box at the top of the page and initiate the plagiarism check. The tool's user-friendly interface accommodates eLearners with varying levels of expertise, making it convenient to use. Furthermore, it provides added security for your shared files, as content cannot be copied.
Despite its impressive performance, Duplichecker's free version has some limitations. With the free version, users can only check up to 1,000 words in a single search. Additionally, some users have reported that the free version includes numerous ads, which can be distracting, particularly for eLearning professionals who create content regularly.
Paperrater
Paperrater secures a spot on our list of the top 10 free plagiarism detection tools designed for eLearning professionals. This plagiarism-detection tool caters to students, teachers, and businesses, offering a swift application for assessing the originality of your content. Users can upload files in multiple formats, including TXT, RFT, and DOCX.
This cloud-based software offers a real-time content comparison feature, allowing you to evaluate your document without the hassle of logging in or signing up. Beyond plagiarism detection, Paperrater also serves as an excellent proofreading tool for eLearning professionals. It assists in creating original content free from grammatical errors, enabling you to reach a broader global audience with confidence.
Viper
As we delve into the top 10 free plagiarism detection tools, we can't overlook another remarkable option – Viper. This user-friendly eLearning tool boasts a simple interface paired with a potent scanner, enabling you to comprehensively check your document against billions of online sources. Alongside its plagiarism-checking capability, Viper furnishes a comprehensive report highlighting non-unique areas within your text. However, it's worth noting that the free version of this plagiarism detection tool limits the number of scans available.
What sets Viper apart is its convenience; it can seamlessly scan documents via your Google Drive account. This feature makes it an ideal choice for various eLearning professionals, including businesses, websites, and digital content creators.
Edubirdie
Another user-friendly option among free plagiarism detection tools for eLearning professionals is Edubirdie. This powerful yet straightforward tool allows you to assess your content's originality with a simple click on the "check my essay" button.
Using Edubirdie is hassle-free. Visit the Edubirdie website, upload your desired file from your computer, and initiate the plagiarism scan. Alternatively, you can copy and paste your file's text into the designated area for quick plagiarism checks.
Once the scan is complete, EduBirdie's plagiarism detection tool generates a report highlighting copied sections or words, comparing them to the unique content within your document.
For eLearning professionals aiming to create original content, Edubirdie stands out as one of the top free plagiarism detection tools available online.
Quetext
With technology advancements and an increased focus on content security, developers have been working diligently to create efficient plagiarism detection tools. Quetext is one such tool, earning its place on our list of free plagiarism detection tools due to its powerful capabilities.
Quetext eliminates the need for user accounts or downloads, making it incredibly accessible and user-friendly. To check for plagiarism, open the tool in your browser, copy the content you wish to evaluate and paste it into the designated area. Initiate the scan to assess the originality of your content.
Plagiarism Checker
As we approach the end of our list of the top 10 free plagiarism detection tools for eLearning professionals, we can't overlook the importance of Plagiarism Checker.
This completely free plagiarism detection tool offers a step-by-step approach to assessing content originality.
This online plagiarism detection tool, supported by Google and Yahoo browsers, requires no downloads. Simply visit the website, examine your content, and receive notifications regarding any instances of plagiarism.
Plagiarism Hunt
Although it's the last tool on our list, Plagiarism Hunt ranks among the top free plagiarism tools for eLearning professionals. This plagiarism detection tool enables you to check your content against five different software programs with a single click.
The tool doesn't require any registration, and all data uploaded for plagiarism checks is deleted after 24 hours of use. While some users may find it slightly slower, considering it's a free tool, the slightly extended processing time remains reasonable.
Conclusion
In this modern era, where access to information is widespread, many eLearning professionals and content developers often refer to existing online information when creating new content. Consequently, the issue of plagiarism can arise.
In such cases, plagiarism detection tools become invaluable for e-learning professionals seeking to create original content. Utilizing plagiarism detection tools, particularly the top 10 free options mentioned in this article, can empower you to generate original content that is more likely to captivate a larger audience and inspire others to do the same.
Leverage these free plagiarism detection tools to elevate your content and make it more accessible to a global audience.