11 Tips for Making Engaging E-learning Videos
Although it can be fun to study without leaving bed, it can also become very boring when you're doing it all the time. So, how can you create engaging e-learning videos? When designed properly, e-learning videos offer the most exciting learning experience to anyone. These videos often allow learners to view them without leaving their comfort zone and on their own schedule. It is possible to pause or scroll backward or forward and repeat the videos as many times as needed. Education can be decluttered and simplified through e-learning videos, making it more accessible and understandable for everyone. However, making effective and engaging e-learning videos is not as simple as it sounds. The video must deliver maximum value to be successful as well as it needs to be interesting and well-edited.
Read our articles on What is Interactive Video and Interactive Videos – The Talk of Today's Era for more details. 
Let's uncover the top 11 tips for making engaging e-learning videos and how you can apply e-learning videos best practices.  
1. Keep Your e-learning Video Short
According to a study, viewers spent an average of 4 minutes viewing the e-learning videos pertaining to courses and programs. Students might find it difficult to listen to a 30-minute long video about the principles of physics, coding, or economics. Learners can easily become bored! 
Videos that are too long can be tiresome - even boring in some cases. Split the video into several shorter videos rather than making a single lengthy video. Students then feel like they are making progress, strengthening their confidence and keeping them engaged with the material.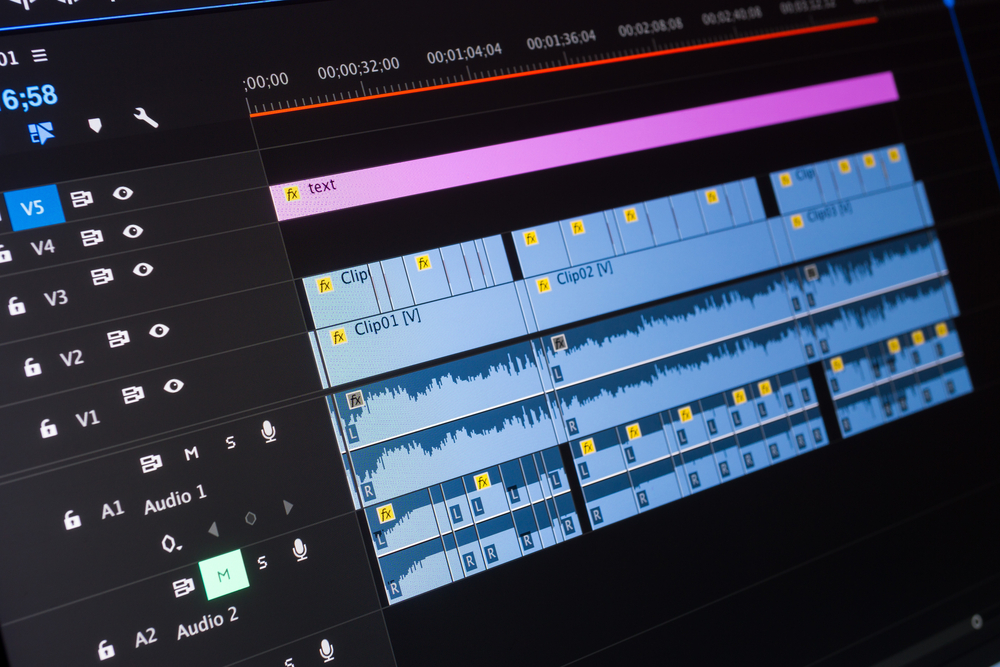 Get more information by reading our blog on Building a More Powerful Educational Video.
2. Ensure Your Learners Receive Long-term Value
Effective e-learning videos are those that students can use long after they are created. Include content in the script which will be relevant for years to come. By doing so, the viewership will become long-lasting. The best way to accomplish this would be to include credible and well-proven scientific theories and valuable examples that persist instead of focusing on recent market trends.
Read our blog post on 25 Effective Tips to Create the Most Engaging Instructional Videos for more details. 
3. Make sure the audio quality is excellent
While adding audio, make sure you avoid these terrible distractions:
Extreme background noise or hiss
Excessively low or high volume
A monotonous or dull voice
Lack of clarity
Your learners must find the e-learning videos interactive, if not intriguing, for which you will need to choose a great voice actor for narrating the content.  Creating engaging e-learning videos with strong voice acting will not only add value but will also add excitement. Professional voice actors have access to top-of-the-line recording equipment in order to achieve the best voice quality. Moreover, voice acting techniques such as pitch, tone, delivery, accent, etc., work to make an interactive video and hold learners' attention. 
4. Make Sure To Edit The Videos
Editing is the core of e-learning video best practices. Bad editing not only ruins a video but can also destroy your e-learning videos as well. To the extent that you can, make your editing as streamlined as possible. Eliminate jumps that are confusing or distracting. Edit the narration if it needs to be altered, but make sure the changes are not audible. Audiovisual presentations that are slicker are more likely to be remembered.
5. Incorporate visual cues
Continually displaying slides with simple content or having your voice read out the content written on those slides is very boring. When learners are not offered visual aids to accompany their learning, many educational concepts can be difficult to comprehend. The graphics don't always have to be animated; simple images and drawings are just as effective. However, do not let onscreen narration and text become monotonous. An occasional cut-away to a complementary visual cue would be ideal.
Subtitles should be included if the onscreen material requires them. Subtitles are extremely useful for students with hearing disabilities or for learners on the go who cannot hear the videos' soundtracks on a crowded subway or in a noisy train commute. Despite not having to use headphones or earphones, learners can still study the subject matter.
Don't know how to achieve all this? You don't need different software for every feature; Cinema8 allows you to do it all in one! With Cinema8, you can easily add images, gifs, subtitles, or animated graphics that are relevant to your topic.   
6. Include active elements
Images and videos alone will not work. You will need to add elements that involve the students in the learning process. Keeping your learners interested and engaged can be quite difficult since you are not having a real-time conversation with them. In this case, you can add active elements like quizzes, polls, surveys, assignments, etc., to develop interactive videos.  
With surveys and polls, you can collect feedback on the videos and ask your viewers how they found them and any changes that need to be made. In addition, it gives learners a sense of involvement. Assignments and quizzes can assist learners in validating their progress.
Gamification makes learning fun for the learners. Where appropriate, incorporate gamification into courses to break up videos and make them more engaging. For example, grant badges to students who watch a certain amount of course videos. Scoreboards are also an option to be added to your quizzes and tests, making students strive to get the highest marks as well as learn the material. 
Cinema8 has made it easier for you! Be it quizzes, survey forms, polls, or assignments, you can easily make engaging e-learning videos with Cinema8. It also offers you an opportunity to analyze your data through data analytics in order to figure out which part of your interactive video worked the best.  
Read our article on Gamification Videos – A Handy Asset in Today's Time for more details. 
7. Ask Questions to Encourage Discussion
When you feel comfortable, ask your audience a question. Although you can't hear their response, you can encourage them to stop and be mindful of the information they are absorbing. Questions also help to pull your learner's attention back if they start to lose focus. 
For example, after presenting a concept, you might want to ask a quick question and pause, providing viewers with a moment to reflect. Next, proceed to share the answer, then move on to another topic. The purpose of using these in instructional design is not to replace tests or quizzes but rather to keep the learners engaged and thinking.
Importance of Open-ended Questions
To engage your learners, you need to stimulate their minds and allow them to express their different perspectives on the topic. For instance, you might ask them for a new approach to coding sorting algorithms or a new perspective on Descartes' philosophy. Whenever possible, ask open-ended questions during eLearning videos or add them to the discussion forum. There will then be a chance for learners from different regions of the world to engage in constructive interaction and discuss the topic. This helps learners' think critically and gain a deeper understanding of the topic. Certainly, it is the best way to learn.
8. Use music and sound effects
The use of background music in eLearning is an ongoing topic of debate.
There are professionals who consider it distracting, while others claim that it enhances the learning process. What are our thoughts? We support it! 
Just like images and other active elements are important, background music allows you to keep your e-Learning videos modern. It enhances the overall eLearning experience and makes your students feel comfortable and joyful. Moreover, the background music enhances knowledge retention as well as evokes an emotional response by engaging multiple senses.
In addition, make sure the music you select is appropriate for your learners and learning objectives. In our opinion, it is best to use light instrumental music. An effective way to spice up your eLearning videos is to use sound effects, for example, swish or pop sounds during transitions. Though they are certainly not essential, they can deepen retention and add an element of entertainment.
You can use Cinema8 for perfectly appropriate sounds for e-learning data. You can use a range of relevant music sounds that aren't distracting and can fit well into your e-learning videos.  
9. Support your video with additional learning materials
There is more to learning than just your e-learning video. No matter how engaging e-learning videos are. This is certainly a good platform for learning, but learners must be supported further to get the most out of it. You might want to pair your videos with supporting materials. Various tools may be used to do this, such as games, real-life practice, worksheets, guides, and simulations. Use whatever you think is most likely to enhance student engagement and learning.
Remember that practical application of knowledge is the true method of learning. Make sure your videos are set up to support real-world situations.
10. Loosen Up
It's a good idea to add a bit of personal touch to make engaging e-learning videos.  Your video content will be memorable and will likely stick if you are a little unconventional, using a unique visual style or humorous narration. In case you're not sure how to start with adding personality and creativity to your pieces, consider these ideas to get your wheels turning;
Add a little humor.
Create a visual gag.
Use a lively soundtrack.
Give your characters some funny names. 
11. Consider Data Analysis
In an increasingly data-driven world, businesses that keep up with the trend are always ahead of their competitors. Besides allowing you to compare your weaknesses to those of your rivals, you can keep watch through data and minimize any potential risks.
Using data analytics, you can identify how learners engage with training materials, tasks, and with one another. Educators can develop a deeper understanding of learners' needs when they keep watch on such interactions. In offering trainers the opportunity to monitor and compare design success through different teaching methods, data analytics can help them optimize their courses and make them more impactful.
How Data Analytics Impacts Design Success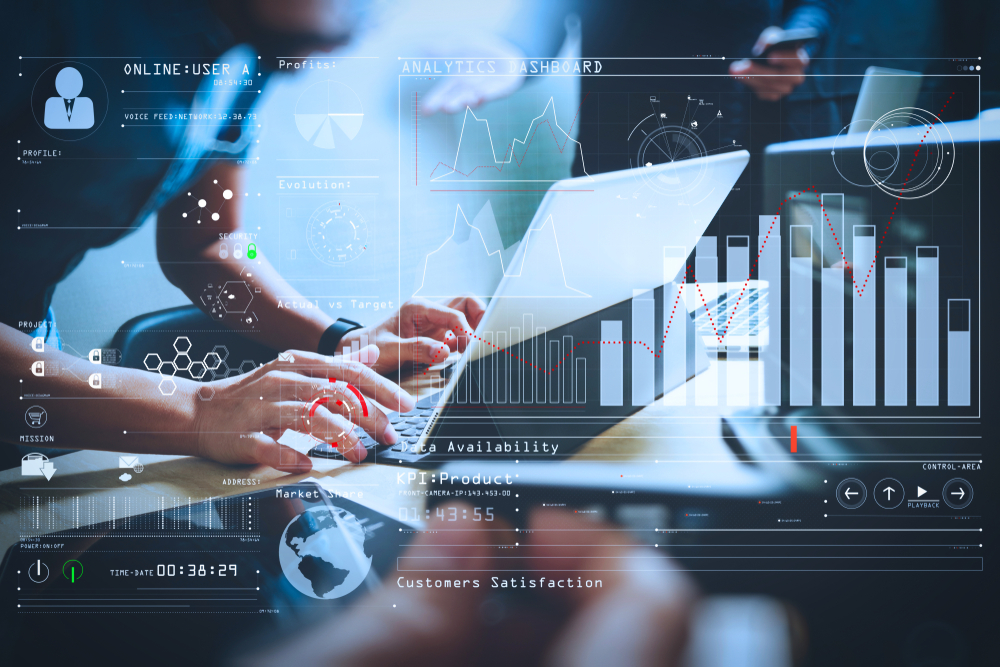 1. Predicts learners' performance
The major benefit of data analysis is that it provides the details of how your learners are progressing today and the entire duration of their engagement with the course. Data analytics helps to see if the learners benefit from the content, instructor, or learning activities through your interactive video. Thus, e-learning becomes more meaningful and comprehensive. 
2. Helps to Improve Future E-learning courses
Data analysis can benefit current as well as future learners. For instance, when the data indicates that the majority of learners found a particular part of your interactive video difficult, you might consider changing the content and making it less challenging for future potential learners. 
3. Enhances cost-efficiency
In order to make a high-quality instructional design at your organization, you need an accurate measurement of resources used while making engaging and effective e-learning videos. Also, you will need to understand how learners obtain knowledge and which aspects of the video make or impede your design success. If you have access to this information, you will be better able to design valuable content at lower costs. 
For example, Suppose you check data analytics which indicates that a particular part of your video didn't do well or helped learners achieve their goals. In that case, you could either improve the section or focus resources on another area that you feel is more worthwhile.
Cinema8 is your best platform for data analysis. It studies and tells what parts of your videos were most engaging or which aspects need improvement. You can get detailed information on user-based, location-based, or device-based interactivity of learners with your instructional design. For more details, read our articles on The Importance of Cinema8 Video Analytics and How To Analyse Your Video Analytics Data To Get Insight?
.Conclusion
Having learners see you in person isn't possible with e-learning, but you can still design video courses that keep your audience engaged and excited about learning. The tips mentioned above will help you create engaging e-learning videos for your brand. Start with these guidelines, then test them out to see which works best for your organization and audience.
With Cinema8, you can easily make videos appealing to virtually any audience with several tools and customization options. Sign up today and discover how easy it is to create e-learning videos that have a real impact.