The Benefits of 360 Videos to Companies in Recent Days 
360-degree interactive videos are becoming common by the day, and companies are shifting towards these interactive media. This new technology helps businesses promote a better customer experience through virtual reality, live features, and video content marketing. 
Today, companies use these interactive media to make their operations easier and more efficient. The big question is, have you started using 360degree videos in your business? 
Almost all big companies use 360-degree interactive videos because of their many benefits. Recent studies show that more than 65% of online users will watch and interact with 360-degree videos. In addition, companies can effectively collect useful feedback from their clients that they use to better their services. Other benefits of these 360-degree videos to companies today include; 
1. Boost Commercial Sales
A good example of how 360-degree interactive videos can boost sales is a real estate company using the technology to showcase its projects. The prospective client gets a clearer view of the homes after the developer takes them on a comprehensive tour of the place. 
Viewers can get a detailed preview of the area, and if the homes are up to standard, there are higher chances that they'll purchase. Another similar example is Airbnb companies that use this technology to showcase the available homes and rentals. 
Other businesses can effectively use 360-degree videos to generate more leads and sales, apart from construction and real estate companies. These organizations should use this platform to showcase their products' full features and capabilities. Since online buyers depend on their visuals to determine if the product is right for them, these videos add an advantage. The 360 interface allows the viewers to understand the product better, increasing the chances of purchasing. 
2. Destination Marketing 
360-degree interactive videos give the user a full virtual experience of the desired destination. Travel and Destination companies benefit greatly from this technology as they can virtually transport their users to any place in the world. 
Another advantage of using 360 video technology is that the viewer feels part of the company's virtual reality. Travel companies use these interactive clips to market and connect people to their desired destination, and doing this allows them to urge the viewer to visit the sites. 
A good 360-degree video also helps such companies generate more audience. Statistics show that these immersive media have a higher click-through rate, views, and shares. This then translates to more bookings increasing revenue.
Cinema8 enables creators to take their storytelling to new heights. Travel enthusiasts can transport viewers to exotic landscapes, inviting them to explore hidden gems and cultural treasures. Businesses can offer virtual product tours, allowing customers to interact with products and make informed purchase decisions. Educators can create immersive learning environments, turning abstract concepts into tangible experiences. The versatility of Cinema8's 360-degree videos redifines how stories are told, experienced, and remembered.
3. Live Event Promotion
Companies are beginning to use 360-degree videos to promote their live events and training. These interactive media are essential when preparing and hosting large events since they offer the ideal way of increasing viewer interest and convincing them to attend future events. 
For instance; using 360-degree interactive videos to broadcast live music festivals makes the viewers watching from all over the world feel like part of the event. The 360-degree technology allows them to watch the main presenters and be part of the audience's reactions to the play. This then creates a sense of belonging, and there are higher chances that these viewers will physically attend the coming events if possible. 
This is also the case for corporate training. Companies effectively use the technology to capture their employees' attention during online training. The virtual reality feature allows the organization to create the ideal training environment, free from distractions. This is also an economic strategy since the company spends less on buying the required equipment. 
4. 360-Degree Music Video Streaming 
The entertainment sector also enjoys the effectiveness of 360-degree technology by producing 360 music videos. 360 VR technology has replaced the traditional 2D formats, and most artists adapt well to this transition. In addition, there are more benefits of using this technology, such as it captures the viewer's attention and keeps them engaged throughout. 
Most people who have interacted with 360 music videos say that they experienced a more personalized experience not present when watching the 2D videos. These clips make them feel part of the setting through the 360 field view. Others loved the virtual reality where they interacted with their favorite artists, dancers, and other performers. 
5. Interviewing Candidates and Contractors 
360-degree videos have eased the burden of holding long interview sessions that can go for days, weeks, and even months, depending on the number of applicants. This technology allows organizations to hold live interviews to interact with interested candidates and interview them effectively. 
This is also the case when looking for the ideal contractor. 360-degree offers directors the convenience of holding negotiations from the comfort of their offices. The 360-degree technology also gives the interested contractors a chance to showcase some of their completed projects, increasing the chances of securing the contract. 
Other recruiting companies use this chance to study a candidate's body language. This way, they can gauge their confidence levels and legitimacy.
6. Employee Recruiting and Training 
Before introducing 360-degree technology, companies spent a lot of time and resources onboarding new staff. Today, technology has made this process easier, engaging, and effective. 
Once a firm hires a new employee, they have to go through orientation to understand its organizational structure. 360-degree videos create a convenient environment where the hired persons take a virtual tour of the offices. This proves effective, especially for large organizations with offices, factories, and facilities in different locations.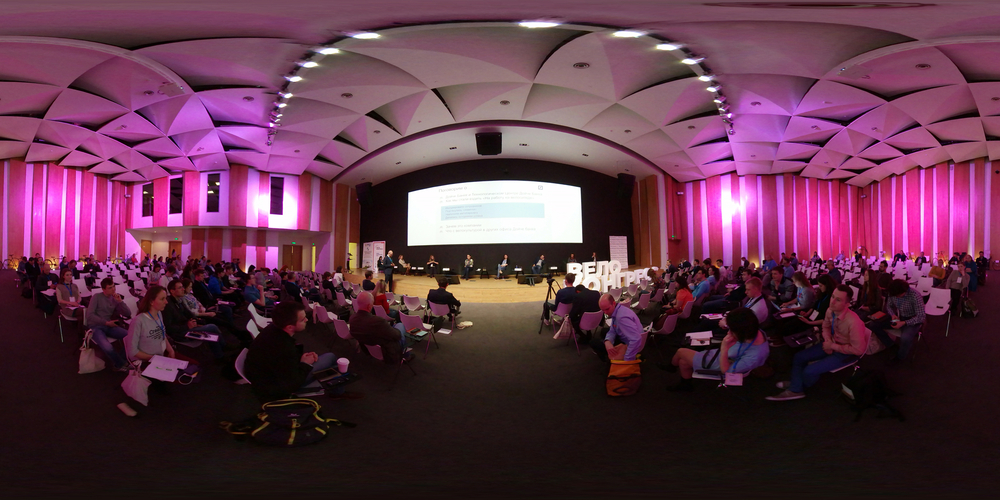 Also, the new employees can hold 360-degree virtual meetings with the executive directors. During these interactions, they can learn about its culture and ethics effectively. 
Once they are through the orientation process, this 360-degree technology allows you to design an interactive online training session. This training proves to be more effective than lectures or viewing traditional 2D videos. 
7. Data Collection 
360-degree videos are part of the interactive videos you can design easily design at Cinema8. The main advantage of interactive videos is they increase viewer engagement making it easy to collect client information through the interactive feature. In addition, the feedback from these clips tends to be more accurate. 
Any company can use these videos to know more about their audience. Understanding your audience's needs and preferences makes improving your brand easier and staying ahead of your competition. 
This information is also useful when formulating new marketing strategies. The data shows you the consumer interest in your products and the services that didn't perform well. A good marketer knows how to use such information to refine the marketing campaign and make it more effective. 
8. Promoting New Products 
When companies decide to venture in a new direction and offer other different services, they must create and establish a new marketplace. 360-degree videos make this new venture easier by allowing customers to test their new products virtually. 
The 360-degree virtual reality technology is arguably the best avenue to promote new material. Various companies host live events to introduce their improved products to the market. 
360-degree interactive videos give the viewer more control over the video to examine the new products fully. This benefit complements the one above in that, after collecting data about your customers' preferences, you can use that feedback to improve and customize your next releases. 
The 360-degree media advertising campaigns are more effective since they have a higher conversion rate, higher repeated view rate, and register a significant increase in viewer engagement. These videos have a unique capability of motivating viewers to watch and interact more with the content.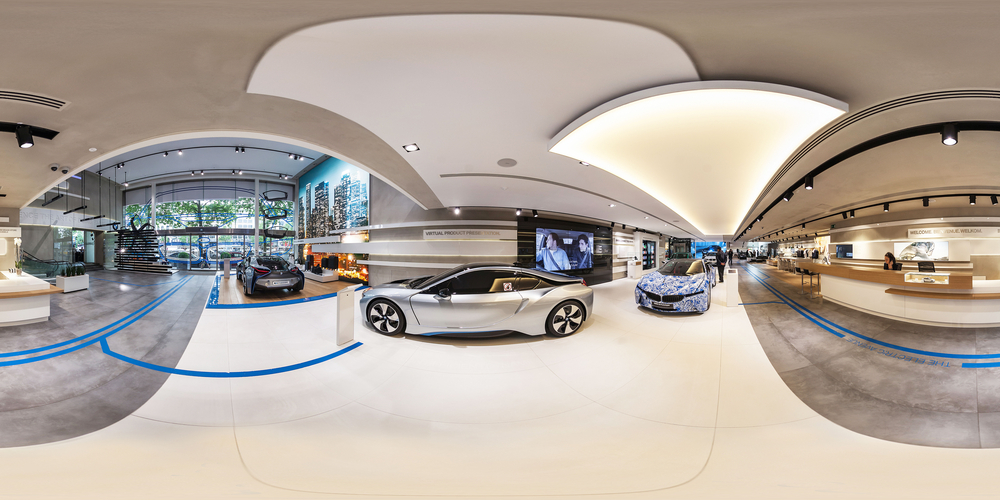 Take, for instance; an established company venturing into the motor vehicle industry. The 360-degree technology makes it easier to showcase their car collection to their already present audience. This strategy boosts the company's entrance to the new industry and increases the chances of the new venture's success. 
Another strategy that proves to be effective is a company hosting a live meeting then slowly redirecting the footage into promotional material. This method is also effective as it gives the viewer a glimpse of the new products. However, it would be best to learn how to design a good advertorial for your brand. 
9. Disease Treatment and Therapy 
More than 80% of those who have attended 360-degree virtual reality therapy sessions have managed to put their fears behind. This is a good example of how effective this technology is in phobia treatment. Various types of phobias people experience have negatively affected their lives. 
Therapists use VR headsets to expose their clients to their phobias slowly. The benefit of using this technology is that they can customize the experience based on their client's reaction and progress.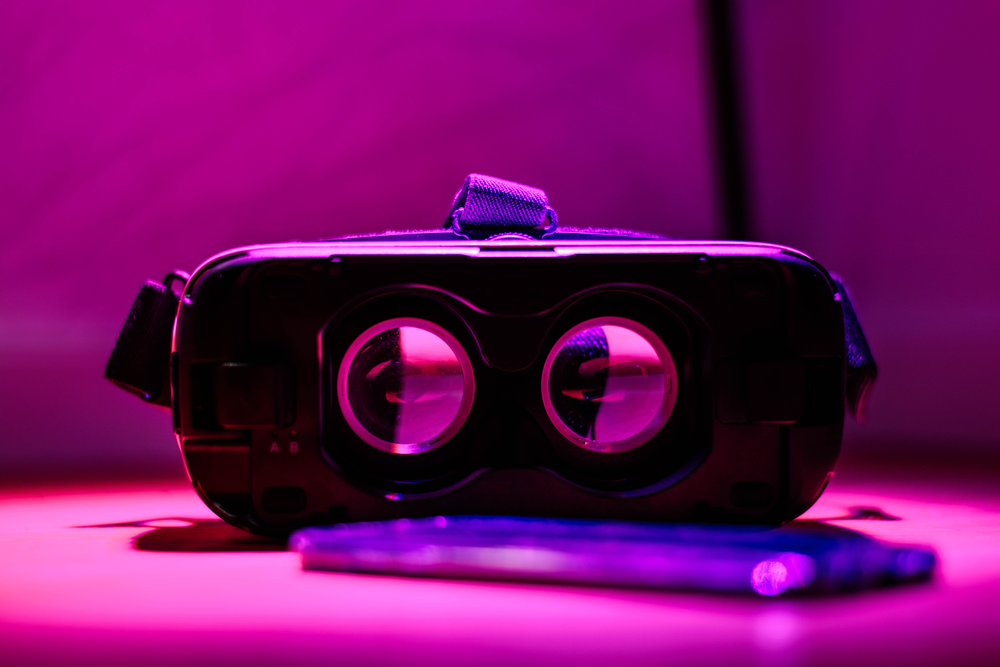 Other medical companies use these videos to conduct laboratory tests and research. The 360-degree technology makes it easier for them to virtually navigate through their laboratory setting and effectively identify the different reactions. 
10. Improve Customer Loyalty 
Collecting relevant data about the audience and customizing products to meet their needs improves customer loyalty. Consumers notice when companies make an effort to interact with them before offering new and improved services. 
Others go the extra mile and include their viewers virtually in these improvements through the 360-degree virtual reality. This makes the audience feel like part of the innovation, improving consumer loyalty. The immediate effect of involving the audience is a significant increase in sales every year. 
Statistics show that companies using 360-degree videos in their marketing campaigns registered a steady increase in revenue and sales. These research findings also show that most consumers prefer to purchase products from a brand that uses 360-degree virtual reality. 
11. Save On Costs 
Today, companies don't have to go through the struggles of fully stocking their land-based retail stores. 360-degree videos facilitate prospective buyers' virtual reality walk-in experience without physically visiting the stores. 
Big and successful brands such as Adidas use this technology to showcase all their products to the viewer conveniently. Suppose the customer is interested in a particular shoe or clothing. In that case, they can place their orders online—companies using these videos save on establishing various retail stores and fully stocking them. 
12. Act as Future Marketing Investments 
360-degree videos and other immersive media are good future investments for any company. Organizations using such technology find it easier to adapt if there is a paradigm shift in the future. 
Studies show that the average online user concentration decreases each year mainly because of the high competition for their attention online. Using 360-degree interactive videos puts the company in a better position to capture the viewer's attention, keep them engaged and stay relevant. 
13. Improve Their Google Rankings 
Today, there is a trend of big and well-established brands using 360-degree videos in their daily interactions with their clients. One of the reasons is that Google supports and promotes 360 video views. 
Google wants to create a unique and appealing experience for its users by facilitating virtual tours on its platform. Therefore, companies featuring this technology in their websites are more likely to get recognized by the search engine platform. This then results in a higher Google Support ranking that is vital for driving traffic to the company's website. 
14. Effective Branding 
Companies use 360-degree cameras and integrations to make their brand unique and appealing to their clients. It is easier for customers to identify unique company logos and interact with the products and services. 
Using interactive features to brand your company makes it easier for loyal clients to identify your products in retail stores. This technique also reduces another organization's chances of impersonating your brand. 
To create the ideal logo and other branding features using 360-degree technology, it is best to use a reliable online video platform and experienced video experts. You can also visit Cinema8 to design and add interactive features to your branding videos. 
Exploring the Future of Video Engagement
In the dynamic world of digital marketing, innovation is the heartbeat of success. We're thrilled to share an insightful article from our friends at Hubspot that delves into the intriguing question: Is ınteractive video the next big thing? As technology continues to evolve, so does the way liwe connect with our audience. This thought-provoking piece takes us on a journey through the landscape of interactive video and its potential to revolutionize engagement. Join us as we explore the captivating insights and see an example of 360 virtual reality in this HubSpot article that shed light on the exciting possibilities that lie ahead for video content. Dive in and let your imagination roam!
https://blog.hubspot.com/marketing/is-interactive-video-the-next-big-thing
Bottomline 
360-degree interactive videos play an important role in the success of any organization. These videos are crucial in all aspects, from promoting products and services to enhancing effective training. If you haven't started using such videos in your company's daily interactions, it is best to head to Cinema8 to learn and design an interactive 360-degree experience for your clients. You'll defintly not regret it since you have a lot in store to learn. 
https://cinema8.com/request-demo
Create 360-degree videos with Cinema8!
Incorporate the transformative power of Cinema8's interactive 360-degree videos to reshape your company's engagement, elevate your brand, and unlock a world of endless possibilities. Through the integration of interactive elements into 360-degree videos, you can engage, educate, and captivate your audience, leading to a smoother conversion of viewers into valued customers. To get started, get in touch with the Cinema8 team today and book your free, customized demo.
Click Me