Creating Immersive Learning Experiences Using 360-Degree Videos 
Cutting-edge technologies such as 360-degree eLearning videos have positively impacted the education sector. These inventions make learning and research more efficient, flexible, and effective. The 360-degree videos are the latest invention that allows the learner to virtually view and experience the full. 
These interactive videos are easy to navigate as the student can drag the video up, down, or to the sides. This gives the user more control, allowing them to decide what to look at and when. 360-degree eLearning videos create a unique feel of immersion not present in the traditional ones. 
If you are wondering how to create an immersive learning experience using 360-degree videos, worry not and follow this step-by-step guide. You can comfortably visit cinema8.com and create your 360-degree video at the end of the review. 
Why Create 360-Degree Learning Videos? 
The benefits of putting learners in realistic situations are endless. Unfortunately, most institutions that are yet to introduce 360-degree learning videos in their teaching programs are missing out on a lot. Here are some reasons you should create a 360-degree video to pass out knowledge, skills, and ideas effectively.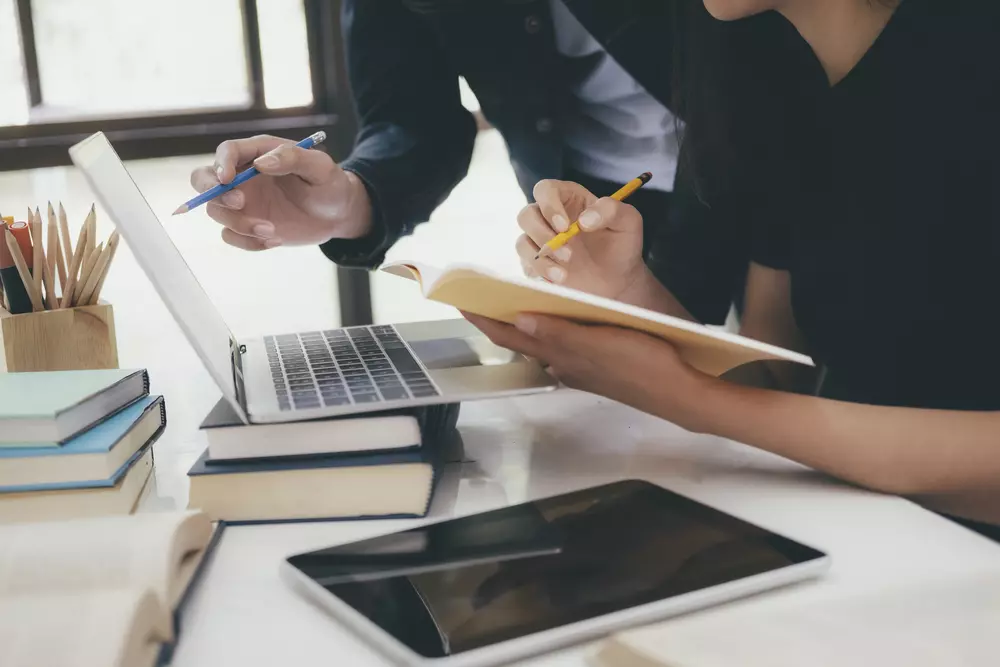 •    360-degree videos enrich the learning experience by giving tutors a platform to express their ideas virtually by replicating real-life experiences. The learners are able to relate to these scenarios making the learning process effective.
•    These videos offer a wide range of accessibility options. They allow the students to personalize and customize their learning experience. This means that they have the option to focus on a specific topic. The real-time feature increases the student's engagement. In addition, students can choose to use other accessories such as headsets to minimize distractions. 
•    The 360-degree videos offer an ideal avenue for learners to put their learned skills to the test. You can use these videos to test a student's understanding and ability to navigate through various scenarios. These exercises allow the student to create their journey through branch learning. In the process, the learner gets to understand how each decision made affects the outcome. 
•    You'll love the convince of using 360-degree videos. There's no need to conduct physical classes as students can access all information through their phones. The technology makes eLearning effective. In addition, almost all students own mobile phones where you can easily send videos. This way, you don't have to conduct physical classes during busy days. 
Creating 360-Degree Videos 
Creating a 360-degree video can be tricky for those who haven't tried it yet. In addition, there are many people who spend a lot on expensive equipment that they have never handled before. Therefore, it is best to include someone with some knowledge and skills in photography and videography in your quest to create the ideal video.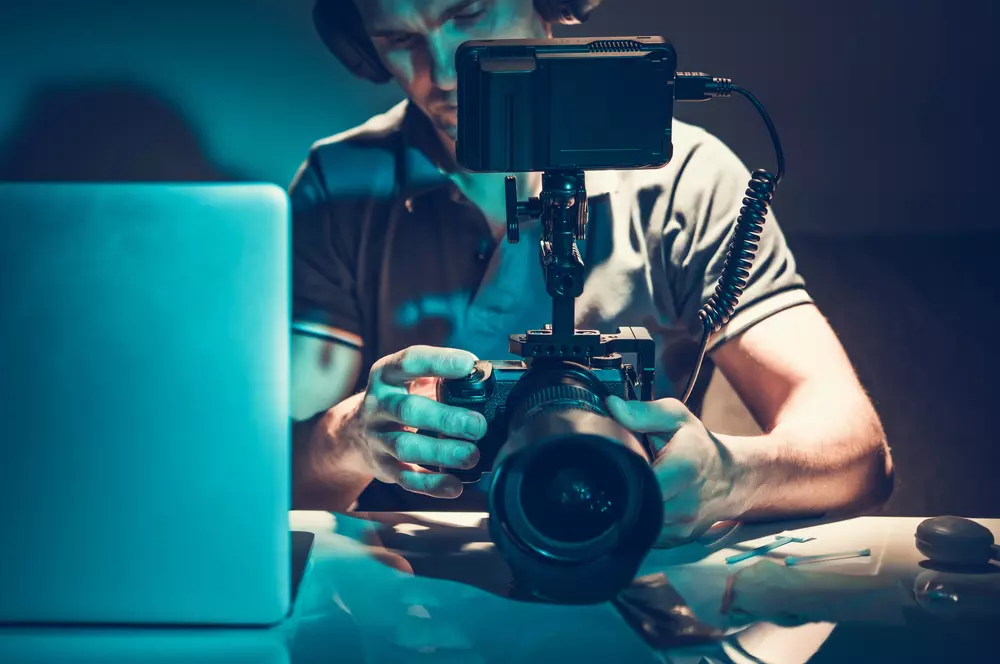 After going through the benefits of using the immersive technology of 360-degree videos in various learning situations, it's time to learn how to create one effectively. When creating these clips, there are many variables to consider, but here is a basic guide that will help you build one from scratch.
1.    Define Your Learning Objective 
The first step to creating these videos is planning to the end. This means determining if the video is the best teaching tool to use for that particular project. In addition, there's a need to determine the learning objectives and how you wish the video to help you accomplish them. 
You also need to understand your audience and their level of processing different visuals. This will help you determine the ideal way of creating a video that keeps the learners engaged throughout the study session. 
Finally, consider the video's exporability and reachability. You have to predict how active the learner needs to be and how many times you require them to watch the video. Determining these key objectives at the beginning of the project reduces inconveniences. 
2.    Select The Ideal Environment for Shooting 
To effectively shoot a 360-degree video, you need to select a proper space that supports 360-degrees viewing. For example, avoid choosing locations next to structures such as walls that might prevent viewing from all angles. 
Also, you should choose a setting that matches the topic you wish to teach. For instance, if you wish to create awareness about proper hotel management, a well-defined hotel is the ideal location for shooting. This gives the learner the luxury of living the virtual moment. 
3.    Selecting The Video Type 
The next step is to choose the best video type to use in the videos. There are two main video types to consider: 
•    Monoscopic 
It is common to find 360-degree videos of this kind on social media platforms such as Facebook and YouTube. The monoscopic type captures the topic of interest in 360-degrees renderings viewable on different devices. 
•    Stereoscopic 
This is the video type used in virtual reality, where it uses separate input to capture the topic of interest in 360-degrees renderings. This topic of interest gets shot using two lenses and can be viewed using a VR headset. 
4.    Collect What You Need
Ensure that you have the following tools, software, and equipment to enjoy a smooth 360-degree video-creating session. You'll need; 
•    360-degree video cameras, lighting, tripods, extension cords, and a microphone. 
To produce quality and professional work, you'll need to have the correct video recording gear. That is why you need to involve an expert to help you make informed decisions. The good news is that there is a variety of 360-degree cameras that come at different prices. If you are working on a tighter budget, you can rent this equipment from a studio. You might ask for assistance during the set-up and shooting. 
The 360-degree video is the most expensive equipment needed for this project. Therefore, it is best to research and experiment to understand the unique processes and different formatting features each camera possesses. 
•    Video editing software 
After collecting all the necessary equipment for shooting the video, you'll need to get video editing software to transform the basic clip into a suitable learning video. There are various video editing software to consider, such as Adobe Premiere Pro, VSDC, and Final Cut Pro. You can also check out the amazing video editing features at cinema8.com. 
A helpful tip is to try out the different tools available such as Drag and Drop, to understand how to use and blend them to create an immersive video. Do this to determine the right software choice before you begin shooting. 
•    Game engine software 
You'll need to get game engine software if you want the students to enjoy a truly immersive experience. The gaming software has a unique ability to transform the video using various interactive and personalized video game modes such as 3D animations. 
If you wish to create the perfect 360-degree video, it is best to familiarize yourself with the available game engine software. There is quite a number to consider, such as CryEngine and GameMaker. 
For those who have little or no knowledge about game engine software, there are some commonly used options such as Unity. The gaming software features a solid 360-degree video capability and offers training materials to help you interact better with the available features. 
5.    Develop Your 360-Degree Video
It's time to roll up the sleeves and begin creating the perfect 360-degree video. Of course, the first step is to begin the shooting process. Depending on the task at hand, it might be quite a demanding job. Also, the duration depends on the topic and the required sensitivity. 
After shooting, your video needs to be edited to customize it for the learners. Here is where you'll use video editing software such as cinema8.com to format the clip. Cinema8 allows you to enjoy the convenience of importing, exporting, sharing, editing, and viewing your 360-degree video with ease. Don't forget to save your file for the next step. 
The main aim of using game engine software is to create the ideal video format where you can easily add text, initiate prompts, and other various graphic elements. 
After conducting some research and experimentation on the game engine software of your choice, it is time to create a more personalized video. You'll need to complement the 3D animations to create an interactive format. These animations are available in some video editing software, and they are high-quality visuals.
Possible Applications in The Education Setting 
It is essential to learn more ways to effectively use 360-degree video in the education setting. This section is here to enlighten you on some areas you should consider introducing this technology to promote effective learning among your students. 
The best way to showcase complex situations that you might find tricky to express through images is by using 360-degree videos. Take, for example, a surgeon student using an interactive 360-degree video to operate a body virtually. This technology gives the student the freedom of making accidental errors without putting a life at risk. 
You can also introduce 360-degree videos in various learning amenities such as museums and libraries. This way, learners have the luxury of learning and visiting historical sites in school. 
Many organizations have already incorporated 360-degree learning videos, mostly for training purposes. One sector that benefits a lot from this great invention is the health sector. Medicine students can access various simulations of real-life events that help them get virtual experience in various tasks.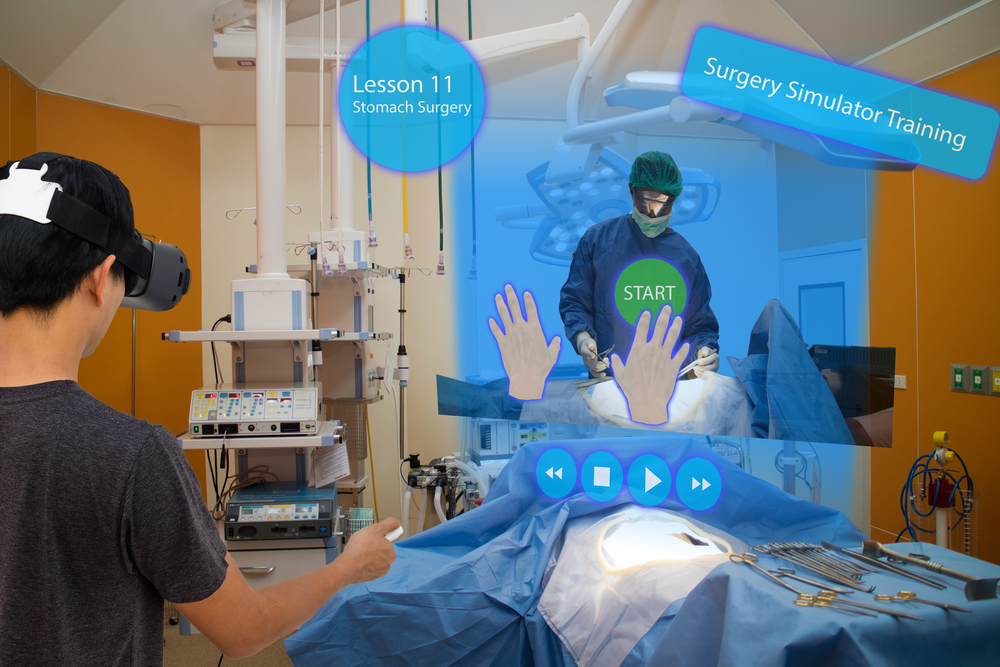 Also, some nursing students in Sweden enjoyed the benefits of 360-degree immersive learning videos through their objective of understanding better patient trauma treatment. In their learning experience, the students were able to identify the best practices when handling such patients. 
There are also climbing students who choose to participate in virtual climbing training. The 360-degree video allowed the learners to learn everything better and put them in real-life situations where they improved and perfected their skills. 
The list is long, and you can effectively incorporate the videos into your day-to-day activities. For instance, you can creatively use 360-degree videos to test your students. There are many institutions that use the technology to test the skills of their mechanical engineering students by presenting virtual machines and asking them to conduct a particular test. Another benefit of such an experience is that the student is able to see the errors made virtually.
It is time to create a blended learning program by combining different learning approaches, such as using 360-degree videos. At cinema8.com, you'll learn the most effective ways of creating your video. There are also additional tools and features to help you produce quality work.
Using 360-Degree Videos for Corporate Learning 
Many modern businesses are introducing corporate learning to get a competitive advantage over their business rivals. Companies have learned from the mistakes of organizations failing to innovate and learn. Take, for instance, the situation where Nokia lost its market to new companies such as Apple. 
These organizations use these videos to teach and demonstrate a company's workforce of the current market trends and inventions. This way, the organization is able to keep up with the fast-changing dynamics of its market. 
Studies show that training professionals on a new product or service using 360-degree videos is 30% more effective than 2D animated videos. As a result, most company managers opt for these videos as they reduce the struggle of setting up meetings and workshops that are time-consuming. 
360-degree learning videos are also effective as the workers can easily access them through their devices. In addition, one can choose to pause the video and choose to resume after working hours. However, these pieces of training require the company to involve skilled personnel, people who are familiar with the coding world. 
Conclusion 
360-degree videos have been around for a while now and are great tools for teaching at different levels. The videos can transform a nation as it helps produce knowledgeable and well-equipped students from the university. 
Here is a guide to help you through the journey of creating your 360-degree video. This comprehensive article helps you make informed decisions during different stages. Use it as you create your 360-degree video at cinema8.com.