Augmented Reality with 360 Interactive Videos
360 interactive videos that feature augmented reality are changing the world and are the future. Various applications and games such as Pokémon Go have transformed customer experience through augmented reality.
For instance, the Ink Hunter app shows what a tattoo will look like on the body. This gives clients the convenience of trying different options through virtual reality. Also, many augmented realities exist around us, especially in entertainment, advertising, education, and retail.  
Augmented reality with 360 interactive videos is very effective and powerful when communicating to any audience. This is why Facebook and YouTube borrowed the concept and allowed their users to upload 360 interactive videos.
To better understand the features, here is a guide that explains the basic concepts of augmented reality. Also, you will get to learn the benefits of introducing AR in your business, workplace, or study sessions.
Augmented Reality
Augmented reality, AR, brings an interactive experience of the physical world where objects in the real world are enhanced by computer-generated perceptual information. This compelling digital feature brings content to life, making the video exciting, engaging, and entertaining.
Today, thriving businesses, companies, and organizations use AR to digitally enhance and manipulate information about the natural environment to enhance enriched experiences. These institutions incorporate three key features; real-time interaction, real & virtual worlds, and 3D registration. This has clearly shown that the augmented reality future is now.
AR technology is on the rise mainly because of creating more exciting and engaging videos by publishers, authors, app developers, artists, and other content creators. Content creators use AR to engage their viewers, providing additional depth making the experience fun and interactive.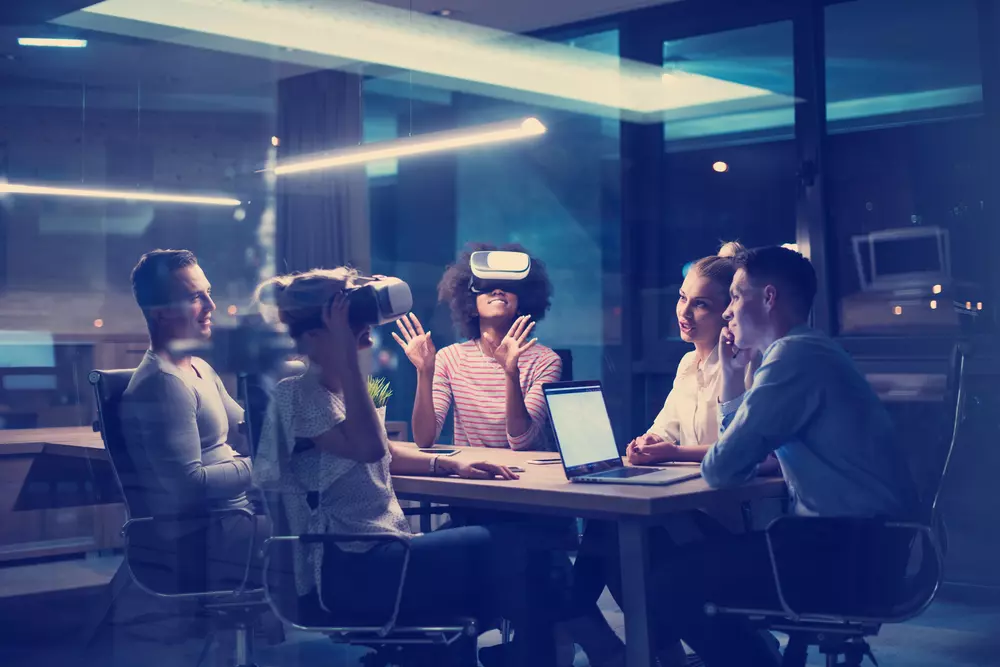 Learning institutions also use this powerful digital feature to offer multimodal learning. Multimodal learning is an effective teaching strategy that engages more senses during sessions. This creates a strong connection for learners making them more attached to the videos and books.
At cinema8.com, you'll find solutions for enriching your 360 videos with augmented reality, drag & drop tools, and other interactive widgets. Visit the site to enrich your videos with interactivity to give your viewers a great experience. Let them experience the actual definition of quality.
360 Interactive Videos
A 360 interactive video is a recording where the view gets recorded in every direction simultaneously. This is effectively done using an omnidirectional camera or a times shot using a collection of cameras. The idea is to allow the viewer more control of the viewing direction; think of it as a panorama.
360 degrees' interactive clips play like the standard online videos we are used to, but they allow the user to choose the ideal camera angle. There are different ways of enjoying these films as users can choose to play them on the computer, smartphone or use a VR headset.
Headsets take the experience further and introduce your viewers to a more immersed video version. Users can easily access any camera angle by turning their heads in the desired direction. But, of course, they have to plug their headsets into a headset system to be more effective. Another advantage of using headsets is that some feature spatial audio allows users to listen to sounds from different directions.
It is easier for those who lack headsets to navigate through the videos from your computer or smartphone. You can easily access all angles by using your computer's mouse or your fingers to navigate on your phone.
Now is the perfect time to use the 360 videos to create interactive videos for your audience. Sites such as cinema8.com allow you to apply the various available interactive features in different modules.
Augmented Reality with 360 Interactive Videos
Here is a chance to combine the rich 3D features of 360 interactive videos and real-world sites. Users today want to enjoy the convenience of interactive videos in the comfort of their homes. Here is a combined and powerful digital feature that you can use to build long-term engagement, trust, awareness, and loyalty with your audience.
AR creates a comfortable space where viewers can explore, learn, and experience quality content beyond the physical offerings. The digital concept and real objects come together to create a single environment for full immersion and real-life experience.
Where to Use 360 Interactive Videos with Augmented Reality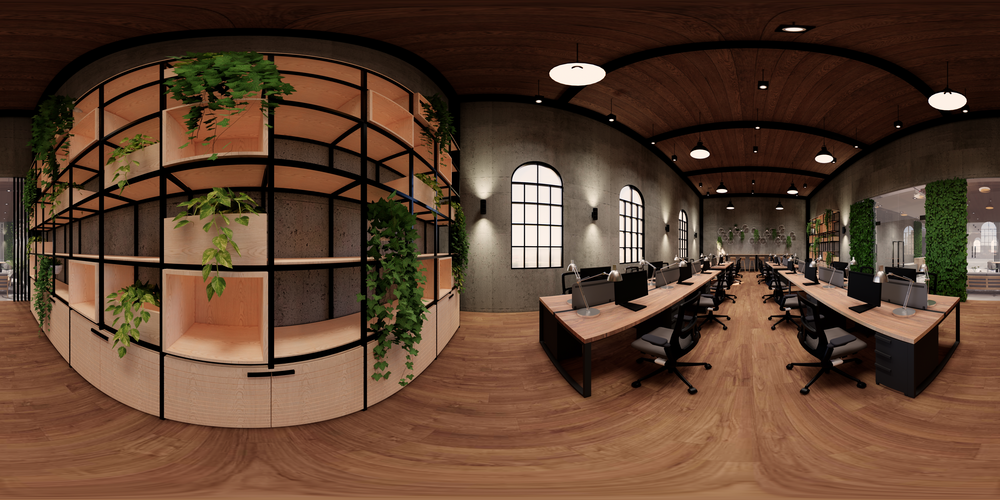 You can choose to use these AR interactive videos in almost all aspects of your marketing or learning experience. At cinema8.com, you can easily create an enriched 360 interactive video and apply Cinema8 solutions to help you;
1.    Market Your Products Effectively
This advanced technology helps you boost the customer confidence as it allows the consumer to translate the scale, texture, and feel of an item through their screen. In addition, AR videos remove the guesswork if the customer uses images and product reviews.
360 interactive videos equipped with AR bring the customer closer to your products and your brand. As a result, companies using these digital clips have managed to find an easier way to present their new products to old customers.
It is easier to market products on social media using these interactive videos. Customers find it convenient to view a product's content without buying it. These clips feature multiple media options and 3D objects that contain descriptions, images, and links to the featured items.
One of the effective ways to maximize customer value is by guaranteeing consumer satisfaction for every purchase made. AR creates an interactive digital space where the client gets all access to your product from the comfort of their homes.
360 interactive videos featuring AR allow those traveling to new places to try out different destinations. In addition, they can virtually teleport to the different parks, restaurants, offices, and other facilities before deciding on the ideal option to choose.
At cinema8.com, you can create an immersive video to showcase the authentic version of your spot to attract clients. This technology allows you to shoot better real experiences compared to normal videography. You get to be a step ahead compared to the rest.
The primary beneficiaries of these digital features are the hotel managers who find it easier to introduce their rooms to potential clients. But, of course, if you own such businesses, there is no better way to showcase your space than creating a 360 interactive video with AR.
2.    Provide Virtual Shopping Opportunities to Customers
The AR technology used in the videos also makes it easier to select a product from a catalog. You'll find shop owners uploading scanned images of the available products with other customized options and additional photos.
AR is starting to dominate online advertising as retailers can upload pictures on their sites and their customers try them before purchasing. This trend has benefited chiefly the clothing industry, where one can try different clothing using overlay pictures. The 360 videos then give them a 3D view of their appearance.
Various companies and shopping outlets have gone a step further and installed dressing booths equipped with full-body scanners. This way, they retrieve a 3D model of the customer and allow the client to try various outfits themselves. The strategy proves to be very helpful, especially when introducing new designs and clothing patterns.
3.    Enrich Your Training Practices
With the world shifting to a virtual digital era, we have seen improvements in the education sector, with most schools offering the e-learning option. In addition, studies show that schools using interactive videos register a significant increase in the overall learning percentage.
AR technology fully immerses students in virtual reality. The videos teleport the learners to virtual space to interact with real-life setups. In addition, features such as headsets and audio devices minimize distractions during the learning sessions. Another essential feature is a simulation that increases the students' engagement leading to a better learning experience.
The AR technology enhances student interaction with interactive pieces of training. For example, 360 interactive videos bring the convenience of asking questions, feedback, and tracking a student's progress easily. At cinema8.com, you can easily create these videos with the help of simplified tools such as the drag and drop option. Also, you can make use of various animation and real shot options.
Using interactive videos for e-learning allows you to personalize and customize education. This gives the student the option of focusing on a particular topic of interest, increasing user motivation. Also, it saves you time as there will be no need to set separate exams.
It is now easier to take online exams, thanks to interactive videos. The 360-degree element and AR technology have made it easier to conduct practical exams online. These features allow the student to get clear 3D access to a particular machine or item. Also, these videos support audio/video input options that allow students to submit audio answers.
Cinema8 offers a more convenient way of creating different e-learning videos. Here you'll find the project copy feature that saves you time preparing the training. In addition, the feature makes it easier to prepare similar training with the same process, thanks to the available elements copy option. You can also choose to include questions and buttons during the build-up.
With AR, you get more advanced and comprehensive learning analytics. This way, you can determine the engagement levels and develop better ways of making a more learner-friendly and improved training.
4.    In-Home Designing and Construction
360 interactive videos help most architectures and home designers in their daily interactions. The process of designing or constructing a home can be hectic, but the good news is that these videos are here to take most of the burden away.
In architecture, these 360 interactive videos bring out the overlay of the 3D digital models embedded with the specified data on real-world sites. This allows the designers, contractors, and builders to access and explore different systems. They also offer the contractors a better chance of determining the potential of the simulated finished construction before they commit.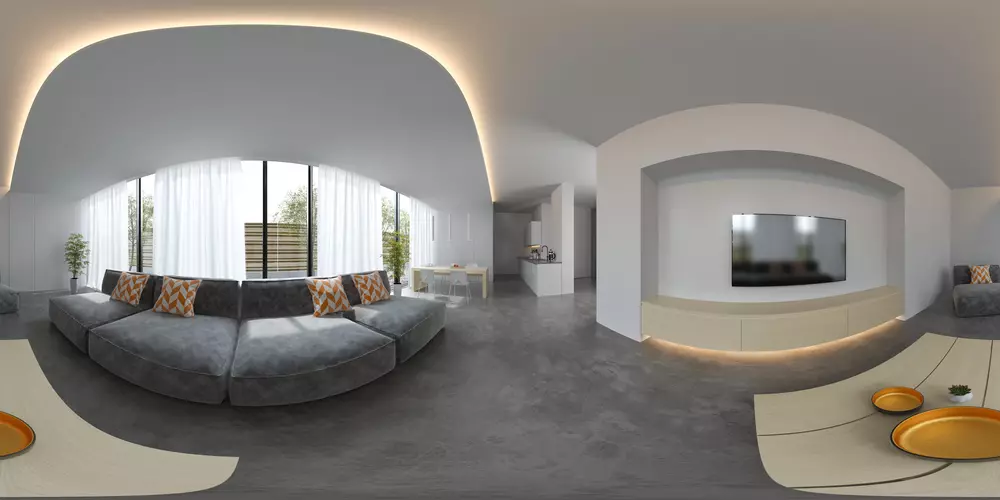 AR technology proved very effective during the COVID-19 pandemic by promoting real-time collaboration. This feature enhanced remote assistance with the staff members working from home. The technology helped clients create a hybrid environment where members join their 3D models without being physically present on-site.
Underground construction is another project that clearly shows the benefits of 360 interactive videos equipped with augmented reality. These videos allow designers and builders to create dynamic 3D models to determine how to conduct the project. In addition, this technology allows the team to make various customizations and continuously refine the model.
Another prominent use of AR in the real estate sector is inspection. The technology allows builders and contractors to gauge their brick and mortar construction to the designed model. This way, they can identify the different variations and find ways of managing the variance.
Augmented Reality Vs. Virtual Reality
Augmented reality sounds the same as virtual reality, but they are different technologies. AR presents the ultimate interactive and mixed experience of the real-world environment, while VR takes you to a different environment. To spell it out better, AR allows the user to interact with their surrounding while VR builds a fictional reality, such as the gaming world.
These technologies are different, and it is not safe to say one is better than the other. Both AR and VR have their advantages over the other. For instance, AR offers a more personalized learning experience. The technology helps the learner visualize an object in the real environment. On the other hand, VR creates an interactive space that increases work capability. As much as these two technologies differ, they can work together, creating a mixed reality.
Conclusion
It's time to create an interactive experience of the real-world environment in your 360 videos. Augmented reality is the future of marketing, and for this reason, it is best to understand the basics of creating a 360 interactive video that features AR technology. This review highlights all the essential information you need to know and use it as your guide.
Visit cinema8.com to access the best video editing templates and tools for your videos. Also, Cinema8 makes it easier for you to create e-learning training through the help of simplified tools such as the drag and drop feature.