How to Set Yourself Up For A Successful Video Shoot
Planning to shoot the next video? lf yes before you go directly to production, it's important not to skip a large part of the video clip: the pre-production. Just like preparing for a large off-road trip, the more time you spend planning for your shooting, the more likely you are to succeed. 
Therefore, to help you start with your right foot, we have compiled some useful tips on how to prepare for a successful video shoot;
1. Figure Out Your Main Message 
Before considering setting up a camera and a tripod, you must first understand the root of this video. To this end, we recommend that you determine the purpose of the video and write an outline of the information you want to share. While doing this, it's best to pay attention to some of the main gains you want your viewers to get from the video. Once you understand this information, writing scripts will be much easier.
2. Mark Your Script
After writing the script, you need to make sure to mark it. What does that mean? The mark up script is just adding detailed information to fill in the shot list and writing out visual cues to help you when shooting. Generally, when you mark up a script, you will want to identify-(and write out)-"what to deliver on the camera and what to do with the narration. The more detailed information you can include, the better. For example, to mark a specific camera angle, any directions outside the camera, or even adding shots to the sequence of shots are a good idea. At the end of this process, you should have enough information to guide yourself in the shooting.
3. Perform A Table Read 
To ensure that your crew sounds natural when reading their lines, you need to gather everyone together, turn on your laptop, and read the script aloud. At the end of the day, you want to make sure that your crew can speak their lines aloud, just like when recording a video. As a writer and director, you should help your crew to gradually understand the script and fix any tricky word combinations or phrases that sound unnatural.
4. Reserve Enough Time 
When you need to schedule a shooting time, it's best to book more time than you think is needed. This applies not only to the entire shooting, but also to every scene. You need to ensure that you are responsible for the entire process, which means considering how long it will take to complete things such as setting up shots, preparing skills, shooting videos and even breaking down the scene. No one wants to be stressed and running around. Arranging enough time is a good way to ensure that you get every shot you want and the process is smooth.
5. Get The Right Equipment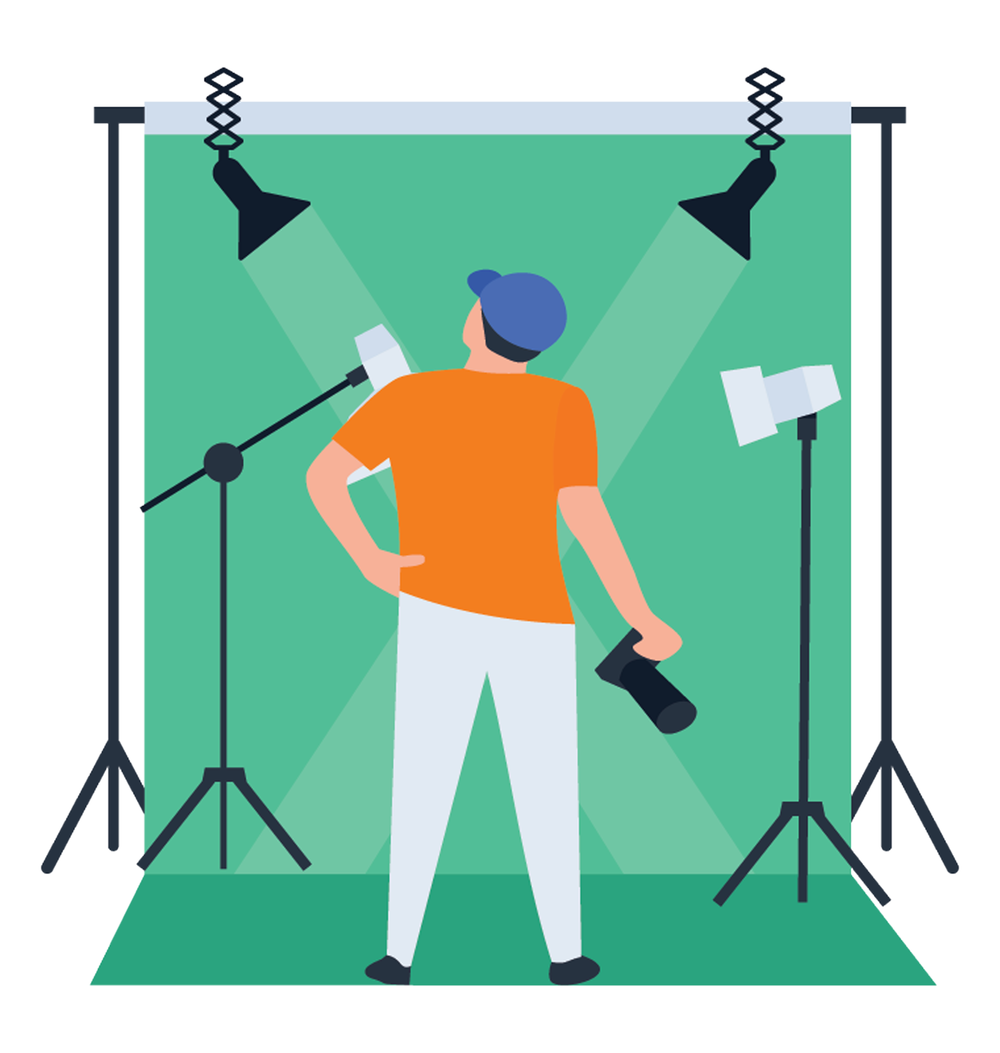 In this case, suitable equipment includes: 
Teleprompter (and alternative methods) 
For scripted videos, you will need a teleprompter. If there is a suitable teleprompter around the camera, use it. This is especially important if you want someone to speak into the camera. The teleprompter is specially designed to make it look like an actor or reader is talking directly to the audience. If you don't take close-up shots of the speaker's face, then the problem is less serious. However, if this is part of the plan, the teleprompter will reduce eye tracking (when your eyes move from left to right or skip the line of sight), and speakers may appear above or below the camera.
Camera 
It is recommended that you use at least 2 cameras. Especially for scripted videos without images or b-roll. Make sure that there are at least two cameras with two different angles. This will allow you to cut and shoot different scenes seamlessly. For example, if the beginning of one shot is better than the beginning of another shot, you can cut from one angle and add it to the other. This would keep the video stream intact.
Light
Next, you need good lighting. Make sure you set up high-quality lighting and keep it consistent throughout the shooting. Someone who understands the art of lighting will ensure that there are no weird and distracting shadows in the face or background of the actor.
6. Choose A Quiet Room 
Nothing can interrupt the shooting process like continuous interference with noise, and this requires you to stop and shoot again. To prepare for the video shoot, a good test is to stand with your eyes closed for 30 seconds to better understand the sound of the room. Noise interference can come from anywhere, including phone ringing, street traffic, people nearby, noisy ventilation holes, people upstairs, etc. Remember, not only the noise factor on the day of the first visit to the room must be considered. Think about what will happen at the date and time of the shooting.
7. Deliberately Choose Your Outfit To Prepare For The Video Shooting
In terms of dressing, women have more flexibility than men, but this also brings challenges. It is recommended that women wear suits or dresses and shirts that suit their brand's colors. Men are advised not to wear white lab coats, as it will cause certain patients to be uncomfortable, especially those with doctors, hospitals or surgery phobias. Instead, it is best to wear a jacket and tie that matches the color of your own brand. Brand color is also  important because your video will appear in many places related to the brand, including your website, your YouTube channel and other social media.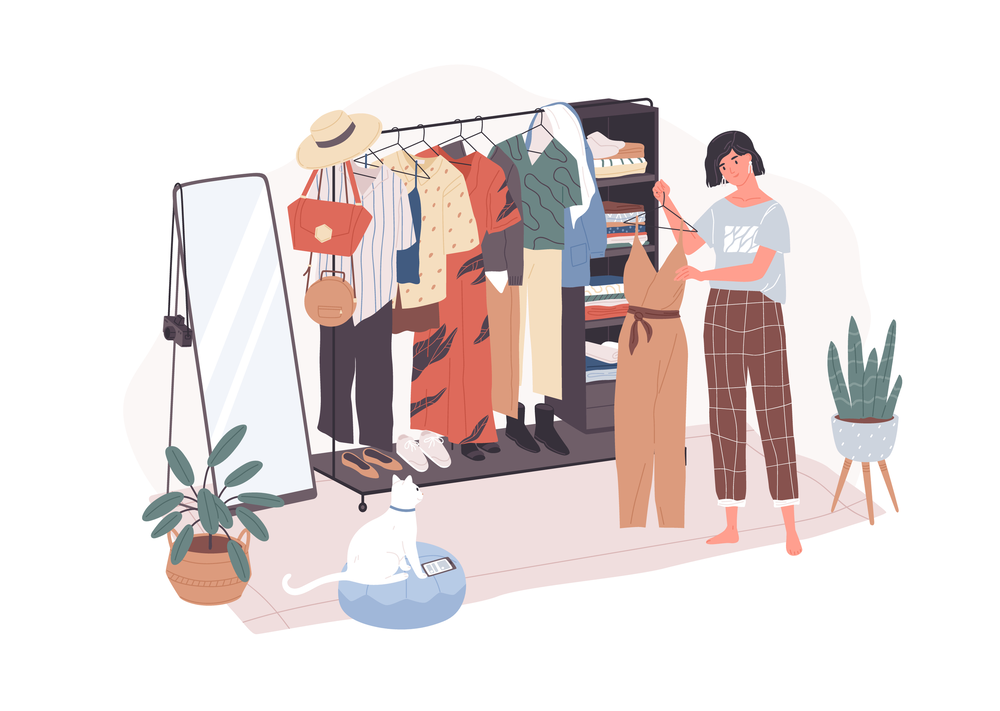 Both men and women should also avoid stripes or high-detailed patterned shirts that may cause camera distortion. Solid colors tend to work best. Women should use matte foundation to reduce the gloss on their face. Depending on the length of the hair, both men and women benefit from putting some hairspray on their fingers and tapping it on their hair to prevent the hair from getting distorted. If the shooting plan only requires capturing above the waist, then wearing jeans may be preferable. If you think you need it, go ahead and bring trousers and smart shoes too.
8. Relax And Stay Hydrated
If you really want to prepare for a video shoot and perform at your best, start as early as possible (e.g. 9 am) in order to make the most of the best natural light (e.g. especially in winter). This will also help you in getting as much work done in the day as possible.
When on set, drink more water than needed. You will be surprised how much water you need for a few hours of continuous speaking. Drinking water not only makes your voice clear; it also keeps you energetic throughout the day. 
All in all, these tips will help you succeed while setting yourself up for a video shoot.