Why Cinema8?
Solutions for
360° Video
Enrich 360° videos and apply Cinema8 solutions with interactive widgets
Create interactive experiences for your 360° videos and apply Cinema8 solutions with drag and drop tools in the Cinema8 360° module. Enrich your digital content with interactivity and give your audience great experiences.
Market your products more effectively
One of the most used areas of 360° videos is the marketing sector. Today, companies are looking for ways to present their products to their customers in a better and easier way. One of the easiest ways to do this is to promote products using 360° videos. In this way, companies can more easily influence their customers and get one step ahead of their competitors. Real estate sector can be shown as an example of sectors where impressive marketing campaigns can be made using Cinema8 360° videos. With Cinema8 360° videos, you can prepare impressive promotions of the house you want to sell, thus giving your customers the opportunity to easily navigate the house.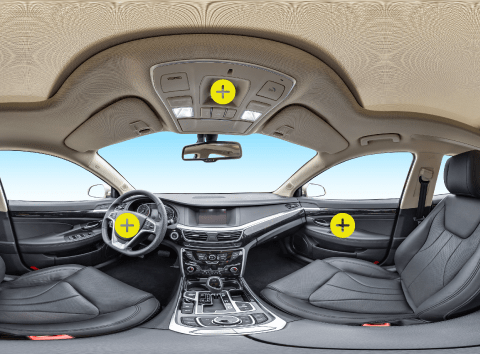 Enrich your training practices
Today, all institutions that provide education or want to provide orientation training want to transfer their education to the virtual environment, to offer different experiences to their students and to reach them more easily. This is where Cinema8 360° videos come into play. With Cinema8 360° videos, you can enrich your boring trainings or videos and offer impressive experiences to the audience. These interactive 360° videos also allow you to tell people about difficult places or work equipment that you have to show in normal life. Consider a wind turbine. When you need to introduce the interior of this wind turbine to a newly hired person, the Cinema8 360° video you have will make your job much easier. Or imagine you're promoting a car. An interactive 360° video showing the inside of this car will be very interesting for potential customers.
Provide 360° virtual shopping opportunity to your customers
You want to buy a product over the internet but want to see how it actually looks? Augmented reality apps and 360° videos can help you with this. With Cinema8 360°, you can offer a unique experience to your customers who want to see and examine the products you want to market closely, and take a step ahead of your competitors.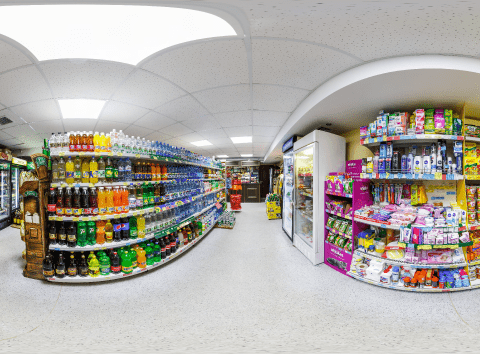 Promote your office or places with 360° videos
Have you thought that you can easily introduce people to your office or areas such as museums, stadiums, city squares with 360° videos? With Cinema8, this is pretty easy. Choose the venue you want to promote. Let's say this is a hotel and you want to introduce your hotel rooms to your potential customers. Turn hotel rooms into 360° videos. Then he uploads these 360° videos to Cinema8 and makes them interactive. You can either place reservation buttons on your videos or show your customers around all the rooms. In this way, even people who cannot come to the place you want to promote will be able to experience the place you want in detail.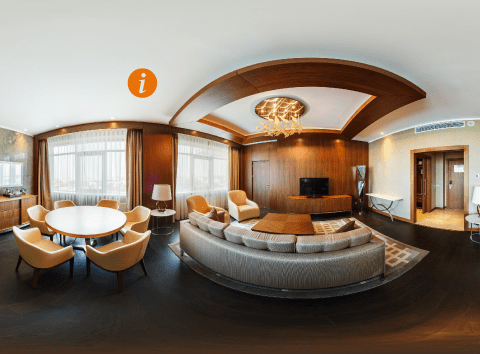 LEARN MORE ABOUT CINEMA8 SOLUTIONS