Why Is It Important to Use Video Content in E-Commerce?
The main challenge most customers experience with online shopping is the inability to examine a product before making a purchase physically. The only sense they can rely on is trust in their vision and believe that they will receive the best. Online customers create an image based on the product images and videos they see.
To provide the best shopping experience, brands try to capture every detail from all possible angles. These brands have been using product images for many years, but they have proven inadequate. That is why most of them switch to using product videos on their e-commerce websites.
Statistics show that product videos have a higher sales rate compared to product images. This is because customers can get a detailed look at the item before purchasing.
Successful brands use video marketing to boost their sales and yearly revenue, and your business, too, can become part of the success story. Here's why you should introduce video content in your e-commerce business.
1.    Product Videos Increase Engagements
After including product videos on your e-commerce website, increased engagement is the immediate result. Statistics show that the average customer spends about an hour watching videos online. Also, about 90% of consumers use videos before purchasing any product online.
It is a no-brainer that customers prefer video content to other marketing strategies. These videos allow them to understand the product better as they clear up most of the confusion. Customers-scheming through the available products, increasing engagements, and interactions are basically the final results.
Customer reviews show that going through the available product descriptions can sometimes be tiring and time-consuming. Therefore, most of them prefer product videos because they present the same information better, clearly, and crisply. This makes them pay more attention to the video content than the long texts or images.
Also, there are times there is limited information in the product description. This makes it hard for customers to understand the item, and it is almost impossible for them to purchase. Therefore, it is best to create the ideal product video that gives a complete insight into the product to remedy such situations. By creating your product videos at cinema8.com, you can effectively interact with your loyal customers. But, of course, it is best to create the proper product video for this to be the case.
A good product video should feature the following attributes if you wish to make a positive impact on your sales;  
•    It should add value to your product by providing all the necessary information about the item. However, try to keep the description short and precise.
•    A good product video is easy to understand. Ensure that you use the primary language and simple terminologies to make it easier for first-timers to understand the item.
•    Strive to be as professional as possible. You can decide to switch things and include humor but ensure you maintain a respectful tone.
2.    Product Videos Convert Prospects into Customers
After increasing your engagements with your loyal customers, product videos increase the number of visitors to your site. If you choose to use the tips above and create the perfect videos, this marketing strategy easily converts prospects into buyers.
Statistics show that about 73% of these visitors purchase after watching the videos. The reason behind this impressive figure is consumers prefer to get an insight into the item before spending their money.
A good product video creates a realistic feel to convert any prospect into a customer. Keeping this in mind, you need to create content that minimizes the uncertainties and builds up customer satisfaction.
Successful brand owners will tell you that an e-commerce video is a difference between making a sale and a missed opportunity. These brands creatively use these videos to convert the visitors to customers in various ways such as,
•    Describing how the product works and demonstrate its unique capabilities.
•    Acting as a step-by-step guide showing how to install or troubleshoot without technical help.
•    Specifying the critical specifications that may be missing from the product description.
•    Aiding the clients in product selection provides additional tips to the viewers to help them choose a specific item or feature.
3.    Product Videos Promote Greater Brand Awareness
The best way to create awareness about your brand and introduce your products is through creating e-commerce videos. This is the perfect opportunity to tell your story.
Potential customers want to know what's unique about your brand the first time they visit your site. It is not advisable to bore them with long texts that some might find hard to read. Therefore, use visuals to your advantage.
Take time to visit https://cinema8.com/showcase/cinema8-shop and tell your brand's story by creating quality interactive video content. Come up with an engaging video that will capture the viewer's full attention and keep it as precise as possible.
If you visit some reputable e-commerce sites, you'll find a stunning video preview of what the brand is about and the services offered. Also, the video is centrally located and has a teasing play option that begs the visitors to click on it.
The importance of creating brand awareness is to make people feel part of the community. This is a powerful strategy that many companies like Nike and Adidas use to captivate viewers and prompt them to explore the featured products.
It's time to emulate what these brands are doing and create a greater brand awareness using e-commerce videos. Greater brand awareness also converts visitors to customers and customers to loyal clients.
4.    Product Videos Are Effective for Social Media Marketing
Videos are the most popular content on social media today; therefore, if you wish to increase the effectiveness of your social media marketing, focus more on your video posts. Use the tips provided above to drive traffic to your site and keep the visitors engaged.
Creating interactive product videos for your new product can cause a massive buzz around your social media. A good video gives a detailed description of the item and creates awareness of other existing items.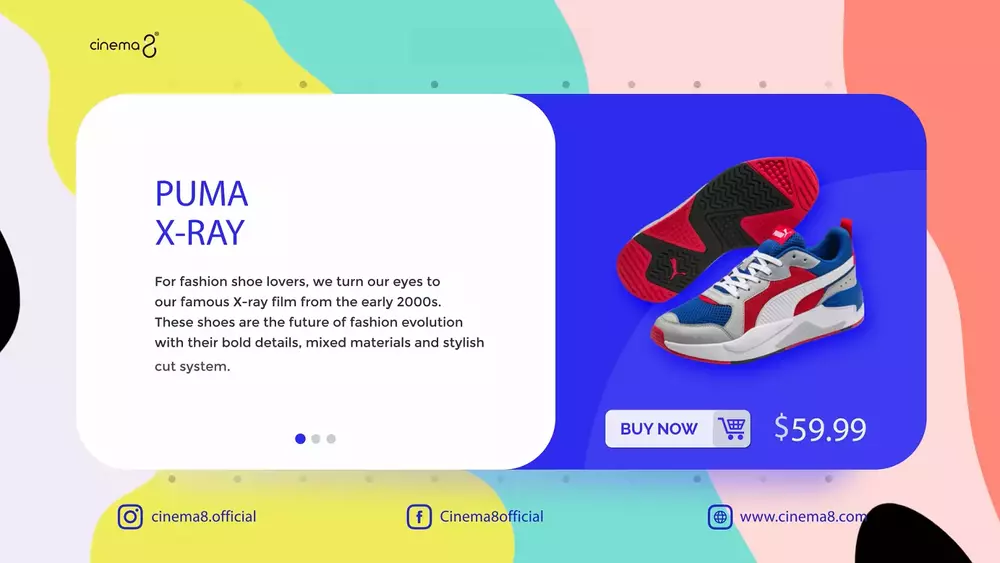 Social media platforms such as YouTube allow users to create ad plans and display them to a target audience to attract more prospects. Visit cinema8 to explore all these video template options and choose one that complements your brand, products, and services.
Product videos are also suitable for google ranking. Successful brands understand the importance of having a good ranking on the google search engine. Creating relevant and engaging product videos improves your site's ranking, allowing you to get the business to the world.
E-commerce videos also bring digital advertisement to your page, resulting in a higher ranking. There are many advantages of having a good ranking, such as elevating the brand's profile and reach. YouTube is arguably the best video platform, and this allows you to use the platform to drive traffic to your website through e-commerce videos.
5.    Product Videos Promote Better User Experience
One of the advantages of using product videos is they make the whole shopping experience easier. These clips welcome and give new clients insight into your brand and the products or services. This makes it easier for them to understand and evaluate your business faster.
Successful brands, such as Adidas, feature well-designed and detailed product videos to guide customers through the various available shoe and clothing selections. In addition, such companies create a mobile-friendly version of their e-commerce site that promotes responsive and smooth browsing. This makes it easy and convenient for users to navigate and explore the different products.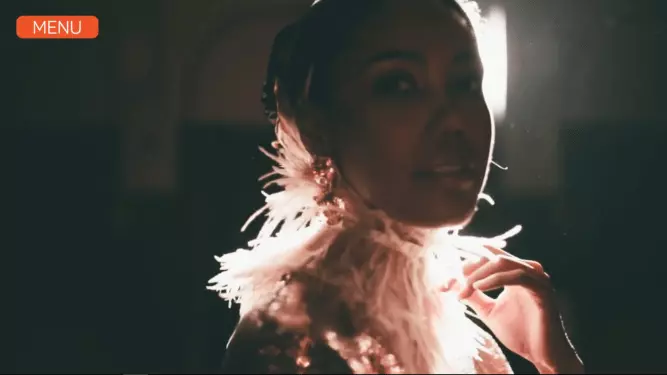 Try emulating what these sites are doing, and you'll notice a significant increase in sales. You'll also notice that these e-commerce videos perfectly fit in their respective frames and are correctly displayed. Product videos have a powerful way of engaging and communicating with potential customers.
Ensure that your e-commerce videos create an authentic and trustworthy experience. Customers react negatively to videos showcasing over polished and stylized product content. Once they detect insincerity, they leave the site immediately, resulting in a drop in the google rankings.
As much as you wish to attract and drive traffic to your website, always strive to stay authentic and sincere. That is why most shoppers find it easier to trust User Generated product videos than the content on the company's website.
User-generated reviews offer unbiased feedback from customers based on their initial interactions with the product. If these reviews match your product videos, you create a more intimate and better interaction with your online clients. This idea takes us to the next point that is;
6.    Product Videos Build Trust
Online shoppers tend to be very alert and concerned about product quality before making an online purchase. The challenge most face with online shopping is determining whether the item will meet their expectations or not.
Therefore, it is your responsibility to remove these doubts through e-commerce videos. These clips offer a great avenue to build trust and make the customers comfortable when making any purchase. This leads to increased brand credibility, and the more trust you gain, the more sales your business registers.
It is best to keep it real when creating e-commerce product videos. Avoid being one of the savvy brands over-polishing their products to stand out and make their services sound supreme. Once online customers flag a shopping website as inauthentic, recovering from the resulting losses is almost impossible.
7.    Product Videos Enhance Professional Presentation
Not many features can make your website look more professional than e-commerce videos. As a virtual salesperson, you can present your product and brand more professionally. In addition, most online shoppers prefer purchasing items from a site that looks organized.
Successful companies use these clips to introduce consumers to their products and services professionally. They take this opportunity to educate, explain, and illustrate everything the client needs to know.
Show your customers that you are willing to do what it takes to meet their wants and needs. Unfortunately, the lack of human interaction makes it difficult for online shoppers to determine the credibility of these websites. Therefore, most of them determine the authenticity of the services based on the website's layout.
If you have a well-organized layout, new clients tend to feel more comfortable purchasing. This is evident in the increase in the number of engagements on the website.
8.    Product Videos Show Products in Action
E-commerce videos prove helpful when advertising machines that people wish to see in action like https://cinema8.com/showcase/vakko. Since online shoppers don't have the choice to physically review the item, creating an interactive e-commerce video is the solution. 
9.    Product Videos Improve Creativity
As you create e-commerce videos for your site, you get a chance to be creative. Video editing suites such as Cinema8 have unique video templates, animations, and special effects to make the process exciting.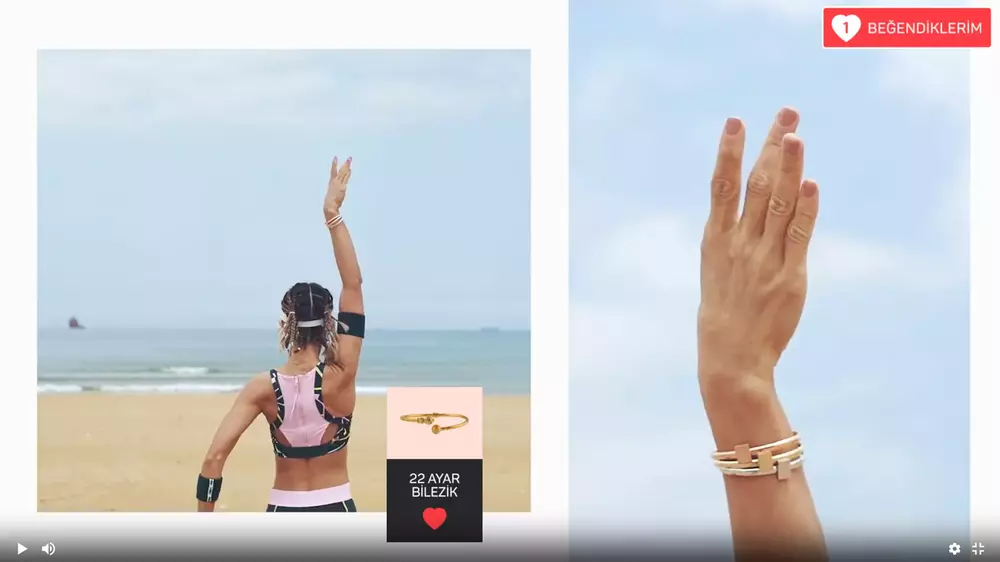 Another advantage of using product videos over images is deciding how you wish to communicate with your audience. Most brands such as Nike take the inspiration approach and feature their slogan "Just Do It" when creating their e-commerce videos. You can choose to get creative and try a humorous approach.
Most people appreciate humor, and including a humorous tone makes it more likely for customers to visit your site. Also, this tone increases customer engagement and retention. If you are a new company, humorous e-commerce videos can increase the chances of your brand going viral, boosting your sales.
One helpful tip of creating the ideal e-commerce video is being creative—for instance, a clothing brand marketer creating product videos for the available clothes for instance; https://cinema8.com/showcase/fashion. As you create and explain the different styles and designs, it becomes easier to customize and improve the coming releases.
Conclusion
It is clear that e-commerce videos are a great marketing strategy if you wish to promote your products and brand online. This guide highlights the main benefits of video content to boost your sales. After carefully examining these advantages, it is time to create an engaging e-commerce video for your business. To do this, visit cinema8.com and use the tips provided in this guide.