Which Tools Do You Need for Instructional Design
Technological advancements are constantly changing the way organizations develop and impart digital learning. Among these, instructional design tools are the key component of your L&D toolkit. Since there are several different tools available in the market, it becomes quite challenging to decide which one will work best for you. However, there are a few critical considerations that can save you a lot of time and money as well as offer an amazing outcome. Some of these factors include: 
The volume of e-learning content you will create
Technical expertise
E-learning experience
Size of your team
Your budget
Whether or not you want translations  
This article focuses on a detailed review of the top 6 instructional design softwares along with how to choose the best content authoring tool for your e-learning course.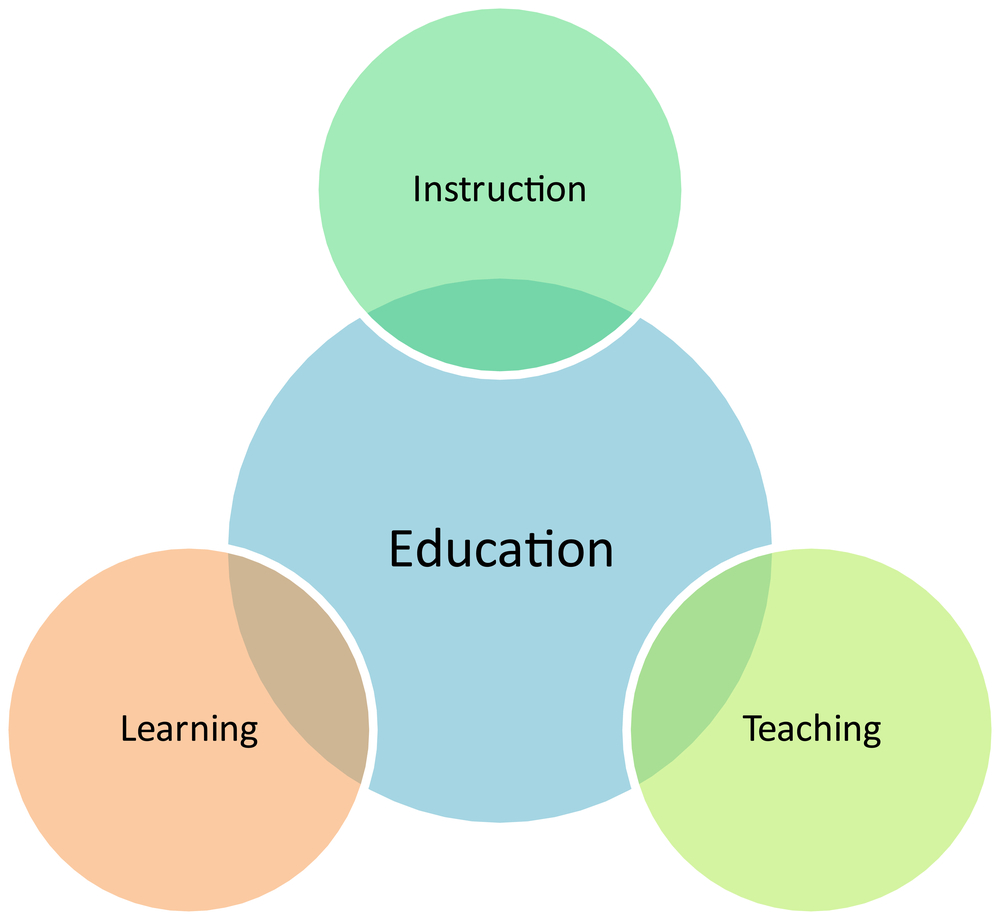 What is a Content Authoring Tool?
An authoring tool is a software that allows people to develop digital content. This can range from a simple Microsoft word document to as complicated as a graphic design tool. Instructional design toolbox allows users to produce and manipulate multimedia objects according to the content's needs. 
In the L&D industry, authoring tools help instructional designers to produce digital learning content or e-learning design. Instructional design toolbox can be powerful and extremely specialized, or very basic.    
LMS Software Vs. Other Instructional Design Tools
Content authoring tools are available in several different shapes and sizes. For instance, different Learning Management Systems (LMS) offer built-in authoring tools. However, these tools are quite basic and restrict experienced e-learning authors. On the contrary, standalone authoring tools are entirely developed for creating digital learning. These tools provide instructional designers with more freedom and help them create highly personalized and unique content.
Every e-learning software has its own range of supported e-learning formats, such as: 
SCORM
HTML5
LTI
AICC
API/TinCan
Cmi5
Why Are Instructional Design Tools Important
If you're still confused about whether or not you should get access to an authoring tool, consider the following reasons. These are our top five reasons why you should use an instructional design toolbox to generate digital content: 
1. Lets you develop customized content and adopt a human-centered approach to e-learning
2. Provides easy collaboration with the team - allowing authors, stakeholders, and SMEs to work on the similar project simultaneously
3. Provides a quick and easy way to roll out e-learning courses on different sites and to make changes to the content as needed
4. Helps you improve your e-learning by analyzing data and collecting feedback on the performance of your course
5. Allows you to quickly adapt to new requirements and produce supporting content for e-learning   
6. Helps in making interactive videos that keep the learners engaged and motivated
Check out our article to learn more about https://cinema8.com/blog/what-is-human-centered-instructional-design and how to create one.
How to Choose the Best Authoring Tool
How will you assess an authoring tool? There are three factors that help you gauge whether or not the tool is appropriate for you. These factors include:
E-learning Output Quality
Formats range
Level of customization offered
Branching options 
In-built design options
Speed and Efficiency
Features that can increase your production speed
Concurrent collaboration between multiple authors on a project
How quickly you can produce an engaging content
Collaboration options for enhancing the feedback process
Experience level required for an author to use the platform effectively
Scalability
Import and export features
Cost-efficient
Translation options
Edit, reuse and scale your digital content with ease 
6 Best Instructional Design Tools
Getting started with instructional design or looking for a new tool can be challenging. Where should you begin? Several providers offer these capabilities, but some are more effective than others. We have, therefore, listed the top 6 best instructional design tools to help you choose the right one. 
1. Cinema8
Cinema8 is a solution to every e-learning problem - from generating interactive videos to sharing them on different platforms. It allows teams to produce scalable digital learning more easily. Since it is a completely cloud-based e-learning authoring tool, organizations can quickly and efficiently respond to any changes required. With Cinema8, you can enable experts to impart knowledge and provide learning access to employees from any device.
E-learning Output Quality
Cinema8 offers users ample pre-built templates that help novice IDs to create interactive e-learning designs. Moreover, authors with extensive experience, willing to create a highly personalized instructional design can take advantage of the advanced and unique features offered by Cinema8. 
Freedom to design and branching options allow users to develop customized training programs that deliver incredible learning experiences. Surveys, gamification, quizzes, preparing questions, copy features, and a wide range of interaction types allow you to keep the learners engaged. 
Cinema8 also allows organizations to analyze user-based, device-based, and location-based detailed reports of every training. Authors can easily see which user answered what to which question. In addition, you can find what part of the video most attracts the learners and download all the reports on your PC or any other device. It allows you to log in and easily make changes to any content. 
Speed and Efficiency
Cinema8 makes your work fast and efficient. With it, you can accomplish a task 10x faster. The platform will suggest relevant templates, and you just need to add your content to the video. The best thing about Cinema8 is that it doesn't consume time rendering videos; you can directly save or upload them to LMS or any other platform effortlessly!     
Also, if you want to keep a similar layout throughout the course, you can easily reuse your designs for further videos. Moreover, Cinema8 allows teams to work on the same project simultaneously. The review feature also enables stakeholders to leave comments on specific parts of a page within the tool.     
Scalability
Cinema8 was developed with the view of helping teams scale up e-learning content. By customizing user roles and permissions, you can include all your stakeholders within the platform - from learning designers to subject matter experts.
Coworkers can easily share assets across departments using Cinema8. Also, they can update an image or the entire video with a single click! Moreover, Cinema8 doesn't restrict you from reaching a limited audience. You can add subtitles and dubbing in any language you want. Amazing!   
Cinema8 is best for;
All levels of experience
People looking for a cost-effective authoring tool
Authors who want to create high-quality content promptly
Human-centered learning programs
Organizations looking for an enhanced and quicker business impact
Concurrent working 
Uploading content directly to LMS or other social media sites
2. Adobe Captivate
Captivate is a desktop program that can be run on both Windows and Mac. While it is one of the best e-learning authoring tools on this list, it is also quite challenging to use. Only highly-experienced Instructional design authors can use this tool. 
E-learning Output Quality
Adobe Captivate helps authors create learning content through customization options from themes(relatively limited) available. The themes are a lot like PowerPoint, having color schemes and slide masters defining the appearance. 
Speed and Efficiency 
Since Captivate has a steep learning curve, a lot of training and ramp-up time is required by new authors to have command. Although simple content is pretty quick to produce, you will need to spend multiple hours developing a complex design using advanced features. 
Scalability
Being a desktop application, Captivate doesn't offer concurrent and consistent working at scale. You can share master slides or themes to installations on different computers; however, the process is manual and challenging. The same is the case with asset management; every desktop user is responsible for creating content and assets on their own. 
Adobe Captivate is best for;
Experienced instructional designers
Interactive learning content
Easy publishing options
Mobile-ready e-learning course
Development of localized e-learning
3. Articulate Storyline 360
The Articulate Storyline application is a desktop authoring program giving  Microsoft PowerPoint look and feel. Considering its flexibility, it has a modest learning curve-especially if you are familiar with PowerPoint.
E-learning Output Quality
If you are creative and skilled, Storyline allows you to come up with highly personalized and engaging content. Similar to PowerPoint, you can customize theme pages by using the project colors and slide masters. As a result, it is extremely flexible but a little tricky to control branding across more than one course or installation. 
Speed and Efficiency
Since the Articulate Storyline program is a bit complex, a lack of training can limit the authoring efficiency. However, because Storyline is one of the most popular e-learning authoring tools, many designers will already have experience with it. 
Scalability
Being a desktop-based tool, Storyline limits collaboration and scalability. It is a bit time-consuming and tricky to share content with other users, and assets are scattered around. You can also translate your content by using the export feature that pulls out the text from the course, allowing you to translate it into different languages. However, manual adjustments are still required to make sure the text fits the page. 
Articulate Storyline 360 is best for;
Experienced authors
Extensive design capabilities
Developing highly-personalized content
4.  Lectora Inspire and Lectora Online
When it comes to instructional design tools, Lectora has long been a leading player. This desktop-based content authoring program has offered people exciting features and is aimed at more experienced designers.  
Recently, they have launched a cloud-based HTML5 version called Lectora Online, giving fantastic flexibility. It is extremely beneficial and powerful when you have complete command of it; however, like other tools of this kind, it has a steeper learning curve than the others on this list.   
E-learning Output Quality
Many pre-built interaction templates are available that are either ready-to-use or can be tweaked. Changing some aspects of a project can be done using the development interface, but you will need a graphics package to replace existing images. As an instructional designer, you can create interactive, great-looking e-learning content with Lectora; however, you must be comfortable with the tool and fairly experienced.
Speed and Efficiency 
As a result of the steep learning curve, you can not expect great results right away, but if you put in effort and time, you can create web-style content that is visually appealing.
Scalability
Translating one course into multiple languages is possible with Lectora's translation feature, but the files do not have a parent-child relationship. This means each version needs to be changed individually, which can be a hassle if you have multiple versions and languages. 
Lectora is best for;
Experienced authors
Developing mobile-friendly content
Collecting feedback from different stakeholders
Professional web content
5. Gomo
The cloud-based Gomo authoring tool enables you to draft and publish web-style content. You can either host your courses online on the web or offline via the Gomo app. In terms of customization, it has some limitations, but it avoids many of the headaches associated with desktop tools.
E-learning Output Quality
With Gomo, you can create e-learning that's both engaging and on-brand by customizing a range of themes. However, A fully customized theme takes expert development, and if your vision for the website is ambitious, this can be costly. Several interactive templates are available to make your e-learning content more engaging. There is a two-column structure for all interactions, so your designs can be a bit limited.
Speed and Efficiency
Using prebuilt templates and a quick-start wizard will help you get up and running quickly with Gomo. You can't preview what your course will look like, as the interface is separate from the finished course.
Scalability
As a cloud-based platform, Gomo allows authors to collaborate while course creation. There's also an option for multi-SCO that lets learners choose the language they want to take a course in when getting started. You might find this feature useful if you're delivering content internationally.
Gomo is best for
Experienced and novice authors
Concurrent working 
Multi-language e-learning
Basic themes that can easily be altered
6. iSpring Suite
iSpring Suite is a PowerPoint-based instructional design toolkit that allows authors to develop slide-based courses, screencasts, quizzes, video lectures, dialog simulations, and other engaging e-learning features. The courses are published in HTML5 format. If you are familiar with PowerPoint, it offers a low learning curve, allowing you to get started right away but can be limited as you progress. 
E-learning Output Quality
You've likely developed Powerpoint presentations before, so you'll be familiar with iSpring's quality output. Adaptations and customizations can be made to slide-based courses to make them more engaging. Despite being clean and professional, the final project still has that PowerPoint feel!    
Speed and Efficiency 
iSpring Suite should be quite easy to learn for established PP authors. It allows easy and quick development of basic course creation. Due to the direct cloud connection, you can upload courses directly online or save them locally. However, if you keep progressing with the tool, you may encounter issues that slow down production.
Scalability
Since it is a cloud-based instructional design toolkit, iSpring lets you create, save, and reuse learning paths for quick access. Learners can then access completed courses online or offline once they are directly uploaded into the cloud. ISpring's own Learning Management System or an LMS can be used to launch courses.
iSpring Suite is best for 
Quick and easy uploading
Simple and responsive e-learning output
Convenient delivery options
Protip to Choose the Best Authoring Tool
If you are still confused about the best instructional design tools for your organization, consider asking yourself the following questions:
Which tool can your brand afford? 
What types of files will you be dealing with?
Do you want to upload your e-learning content in your LMS? 
Do you want to analyze the effectiveness of your content? 
Knowing these points makes it easier to find the tool that meets your needs. 
Conclusion
Almost all of the tools shown here have overlapping functionality, but your requirements - including the quality and scope of your digital learning - will help you narrow down your list. It will ultimately depend on your needs which e-learning software is best for you and your team.
If you are trying to produce high-quality e-learning at scale, then a tool such as Cinema8 will be an excellent choice. It offers high-quality content with easy-to-use features, high scalability, and quick and efficient course building.
You can create your e-learning content with Cinema8 interactive video platform, write to us.