Types And Features of Video Platforms 
What is Video Platform?
The video platform is a solution designed to act as a "one-stop service" for all your content creation, publishing, and tracking work. It is essential to understand that this is different from standard hosting platforms. Video hosting does exactly this – a website or service which allows you to upload videos to the Internet, which can then be shared directly with users through the website or on social media channels such as Facebook and Twitter. The video platform is also more powerful. If you have to summarize the main benefits of using a video platform, then you will undoubtedly be talking about one word: ''visibility''.
Today, most commercially available video marketing platforms have extensive business analytics built-in. This allows you to track and collect data about video effects in real-time to make your work more powerful and accurate in the future.
Examples Of Video Platforms
For example, when you decide to upload a video to a website such as YouTube, you can only collect information about performance from it, which is quite limited. You can see how many people are viewing, like, or dislike it. But it doesn't go deeper than this. The right video platform thus greatly expands the range of audience viewing habits you can understand. You can see who is watching specific content and what type of device they are watching from. You can also see exactly how they found your video and how long it was watched. Often, you can even figure out why they didn't watch the full video first-all of which provide actionable insights that you can't find anywhere else.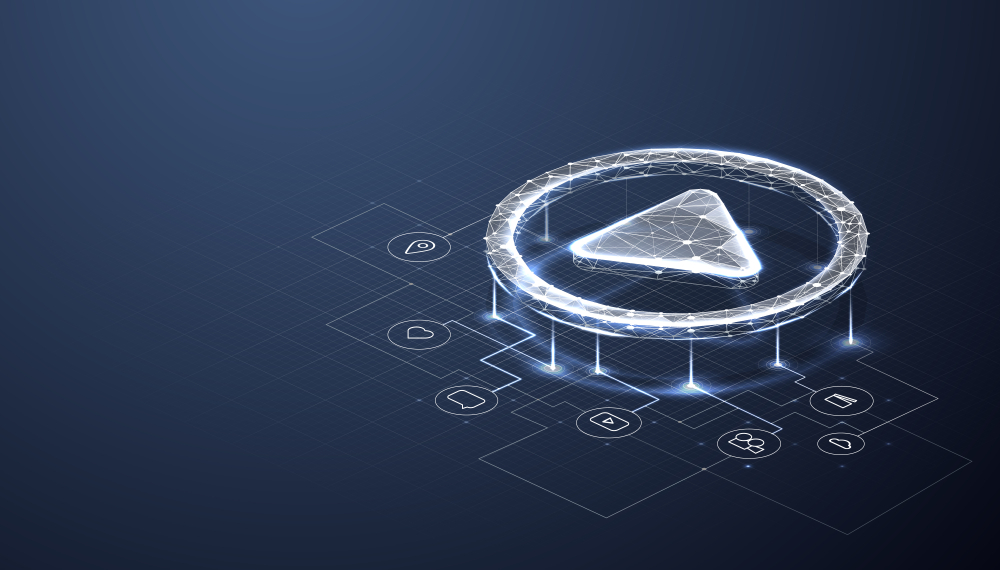 Thus, a highlight of some video platforms include;
 1. Panopto 
When you don't want to share videos with people worldwide or even with people in your organization, Panopto will provide the most complete and safest video solution. Unlike YouTube, you retain ownership of each video asset stored in Panopto. Panopto aims to support the rapid and secure sharing of detailed information and knowledge via video. It is an out-of-the-box comprehensive video platform with a complete set of tools for video management and video creation. Even novice users can make interactive videos optimized for understanding, retention, and participation. Panopto also provides many video integrations for systems already used by enterprises and educational institutions, including unified communications solutions, learning management systems (LMS), content management systems (CMS), collaboration tools, etc. Panopto is an all-in-one platform that can be used to record and stream video and manage the entire video library centrally. The platform automatically handles back-end production, including video compression, transcoding, and stream optimization, and indexes every word spoken or displayed on the screen in each video for search, so viewers can quickly find relevant content in the video. Panopto also includes extensive viewer access control, making it a powerful solution for sharing private or confidential video content securely (or behind a paywall) while still enabling public many video sharing as needed. Panopto is the ideal solution to achieve more effective communication, collaboration, and learning in business and higher education environments.
2. Brightcove
Brightcove's video streaming platform enables the company to broadcast high-definition real-time video and on-demand video to a large audience and supports the establishment of an OTT (over-the-top) video experience, as well as dynamic advertising insertion and video analysis. Unlike YouTube, the company maintains full ownership of its video content by using Brightcove hosting and streaming. Brightcove's video platform was first built for external video distribution, mainly to meet the needs of marketing and communications teams and sports and media companies. Brightcove further integrates with other platforms such as Eloqua, Marketo, and Google Ad Manager to provide a wider range of data to guide marketing strategies and tactics that help increase investment return.
Because Brightcove's video management solution is designed to stream video to anonymous external viewers, it lags behind other platforms in supporting organizational and academic collaboration and learning needs.
https://www.brightcove.com/en/
3. IBM Watson Media 
The platform now called IBM Watson Media started with a peer-to-peer real-time streaming platform called Ustream. The solution was acquired by IBM in 2016 and eventually renamed to IBM Video Cloud, and then renamed again in 2020. At present, the Watson Media platform is geared towards streaming media, such as news, sports events, other online entertainment activities, and streaming live company events. Although Watson Media is still mainly a real-time streaming media platform, its peer-to-peer origins have changed significantly. Like Brightcove, IBM Watson Media also provides cloud video streaming and hosting solutions, including subscription and pay-per-view content and OTT support for enterprise businesses.
Organizations who are seeking for an all-in-one video solution that can easily enhance internal collaboration and training may discover that this video platform lacks many key features, such as integration with other business applications, multi-camera recording, and multi-channel feed playback, and other video collaboration tools.
4. Kaltura
 Kaltura's Video Platform as a Service (VPaaS) is not designed mainly for users who want a comprehensive video platform but for users who want to build their own, highly customized solutions. Kaltura customers enjoy video recording, webcasting, storage, and sharing options on-demand through the aid of Kaltura's professional services team. Kaltura is also primarily designed for media companies, as they can purchase additional partner solutions or use Kaltura APIs and Kaltura's open-source developer network for more customization.
With the help of OTT solutions, media companies can use their own video content, multiple live streaming modules, and multiple video recording plug-ins. Enterprises will also find a large number of profitable feature options in Kaltura too.
5. MediaPlatform
MediaPlatform is an end-to-end video platform used to broadcast large-scale events and media and realize the secure exchange of ideas and communications through video in the enterprise. Organizations mainly use MediaPlatform as a one-to-many real-time streaming solution for all hands-on meetings, keynote speeches, and customer/partner activities. MediaPlatform's flexible deployment options have been recognized by many analysts today. MediaPlatform provides companies with software and services to build a customized video platform that meets their needs. It does not have a separate ready-made configuration. Instead, customers choose tools from the MediaPlatform video product suite. These tools include WebCaster for real-time streaming, PrimeTime for on-demand streaming, real-time video streaming and participation analysis applications, video delivery and WANop solutions, and the meeting capture product popularly known as the SmartBridge. As with other custom platforms, organizations should plan potential use cases in advance to ensure that the solutions they purchase can best meet their long-term video needs. MediaPlatorm's video recording option provides fewer remote and automatic recording functions, and the video playback does not include too many functions for user collaboration and custom viewing experience. Compared with other video platforms, their component solutions also provide less support for mobile users.
https://www.mediaplatform.com/
6. Vimeo 
Vimeo was originally a niche video platform for movies and digital media. Thanks to a highly engaged creator community, it has grown substantially and may become the most well-known video platform. However, unlike YouTube, you will not find ads popping up everywhere on Vimeo. This is because, in 2018, Vimeo shifted from its original video viewing goal to a distribution solution for video creators.
Today, Vimeo's freemium business model provides content creators with basic video hosting and streaming solutions, as well as video tools that will attract creative teams, freelancers, advertising agencies, and media companies; while still focusing on finding external-facing customer solutions for video content. Vimeo provides Vimeo Stock, a royalty-free platform for purchasing stock videos, similar to Getty Images or Shutterstock. Vimeo Stock allows its creator community to sell its video collection licenses and Vimeo user-generated video content.