How Do I Make an Interactive Video with Cinema8
Interactive videos are the future of online training, eLearning, gaming, and marketing. These videos feature interactive features such as hotspots that give the viewer a more personalized experience. Big and successful brands use these features to drive traffic to their websites, keep the prospective buyers engaged, and turn them into leads.
If you haven't started using interactive videos to drive traffic to your homepage, you are missing out on a lot. Many online platforms help you make your interactive videos, and Cinema8 is among the best to consider.
It has never been easier to add interactive features to your 2D videos at Cinema8. There are video templates available and a complete demo to help you design the perfect clip. After reading through this guide, you'll be in the best position to make your interactive videos with Cinema8.
Why Interactive Videos?
Statistics show that interactive videos can significantly boost your marketing campaign by keeping the prospects engaged then persuading them to purchase. In addition, these videos allow learners a more personalized learning experience, resulting in better grades.
Marketers of big and successful companies use these interactive videos to;
1. Direct traffic to their homepage
The ideal example is Discover the Venice with a 360-degree interactive video. This video shot contains various interactive widgets and features added at Cinema8. These interactive elements direct you to maps and other relevant homepages.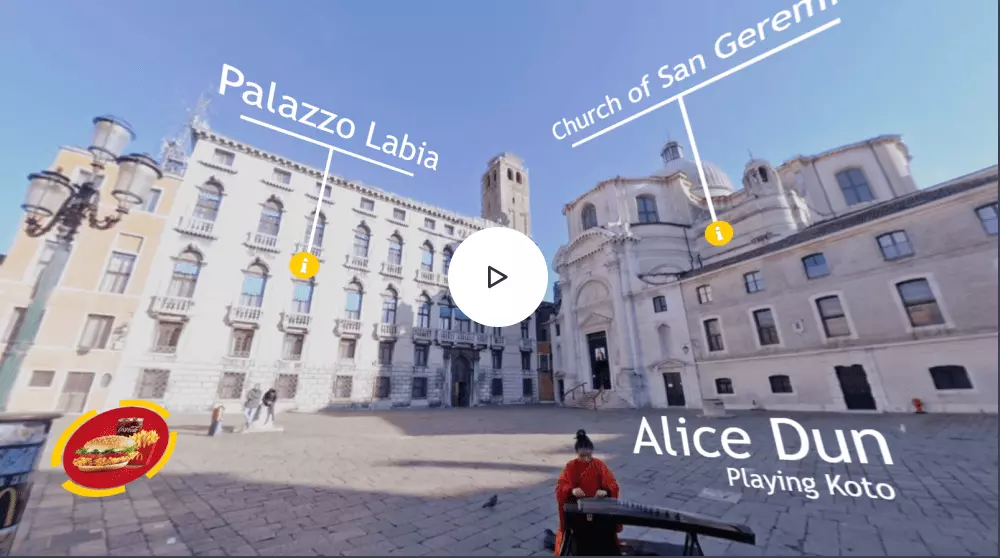 2. Register or sign up
Play a Goal Game to Win is an interactive video that features the point collection system. In this game, viewers get points after registering, making a video selection, or taking other actions. Here is a good example of a video that Cinema8 showcases how flexible it can be by combining football and interactive elements to create an unmatchable user experience.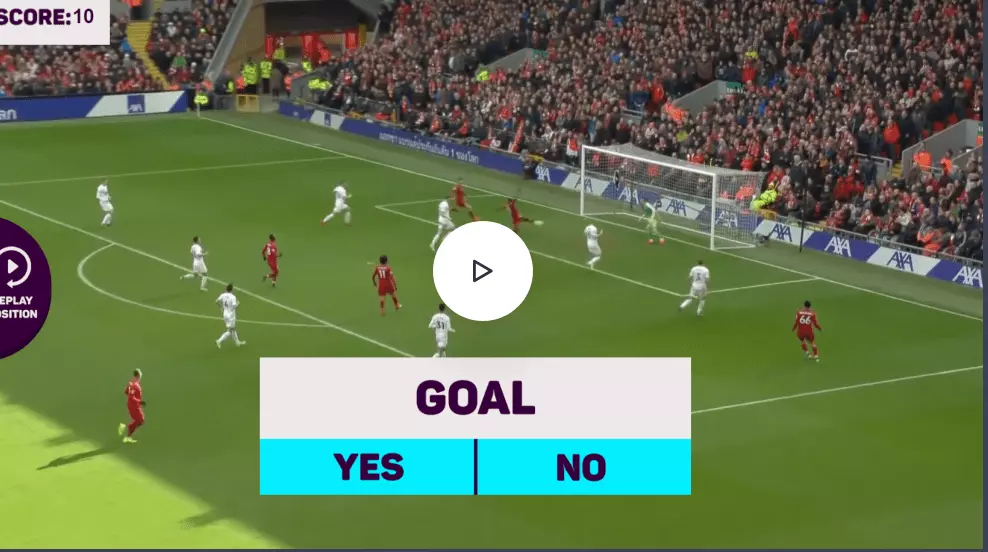 3. Promote their product sales
Cinema8 Shop uses interactive videos to boost its sales. The brand has a video that presents the viewer with colorful designs and guides them to the "Buy Now" button. Apart from purchasing the products, their clients can access their social media accounts for more information.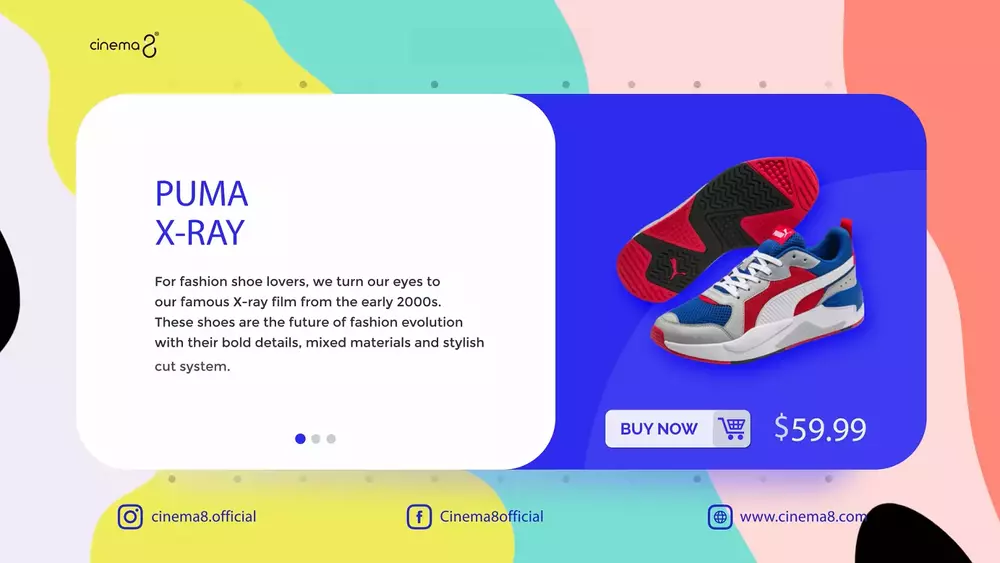 4. Provide more information
The Delivery Pizza interactive video, designed at Cinema8, allows the viewer to get the details of the pizza they choose. The video prompts you to pick your favorite pizza from the rich collection and then gives its ingredients and the recipe.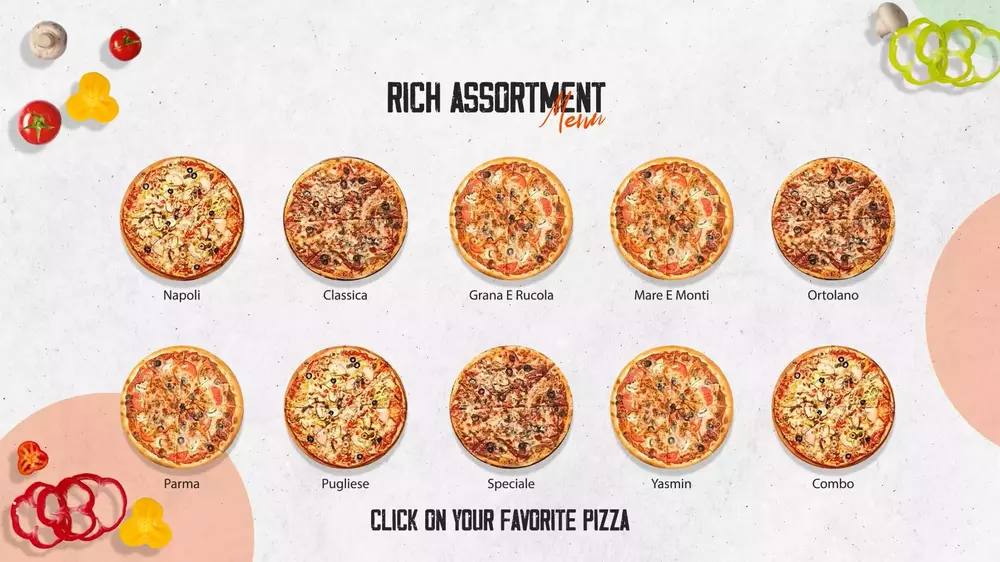 Learning institutions use these features to;
1. Boost knowledge retention
Interactive features in e-learning boost the student's knowledge by keeping them engaged and interested in the topic. Also, clickable hotspots provide the viewer with more information about a particular item of interest, leading to a better understanding of the course.
2. Focus on a particular topic
One of the common interactive features at Cinema8 is Branching, which allows the viewer to choose the direction they wish to proceed. Learners benefit from this element as they can decide which course or area to focus on, rather than the whole syllabus.
3. Allow safe failure
As a trainer, you can choose to add tests and quizzes after completing a particular topic. Students can comfortably take these tests to gauge their understanding. In addition, this allows safe failing since they can repeat the course and retry the questions.
4. Save time
Instead of making a video for each student, teachers can create a video covering the whole course then add interactive features. As a result, it becomes easier for learners to choose their desired topics of interest.
How Do I Make an Interactive Video?
It's time to join other successful brands and create your interactive videos to boost audience retention. Here is a step-by-step guide to using to help you through this journey.
Step 1 - Create a map.
The first step is to create a clear map of how your video will branch out. This part of the planning process is essential as it allows you to determine the different interactive features to use. If you're new to this, it is best to involve an experienced video editor to help you out.
When determining the number of interactive elements to feature in the clip, there are various factors to consider, such as the video's total time coverage.
Step 2 -  Write your script.
Scriptwriting can be easy or complex, depending on the content you wish to cover. It is best to develop a script that includes all the chosen elements. For instance, if you use branching in your clips, you'll have to write scripts for each branch to prepare the necessary content.
Step 3 - Create a storyboard.
The third stage involves integrating the written scripts with the map created earlier through creating a storyboard. Doing this allows you to have a visual idea of how the interactive features will appear and where. In other words, you have ideally completed making your interactive videos.
Step 4 - Film your video.
It's time to shoot or animate your videos. Remember that if you want these interactive elements to blend incorrectly, you need to film quality clips. Again, this process is advantageous to those who have some experience in filmmaking.
Suppose you choose to use animations various animating software online to help you out. Always ensure that you use quality and clear videos that allow the viewers to identify various elements, products, and descriptions easily.
Step 5 - Add interactive elements to your footage.
After shooting and assembling the required clips for your interactive video, it's time to roll up the sleeves and add these elements. At Cinema8, there is a simplified way of doing this to help those new to the concept. It includes;
•    Picking your template - Cinema8 has made things easier by providing video templates to help you out. These templates feature some of the best designs used by reputable companies. There are various options to consider; therefore, scheme through the available selection and pick one that you think best suits your audience.
•    Edit your project - Use the Drag and Drop option available at this online video platform to import your footage. After that, use your storyboard to organize the elements correctly. Your storyboard will also guide you to include the various interactive elements in your videos.
Apart from adding these elements, this is also the time to conduct various editing processes such as cutting out unnecessary parts, adjusting brightness, etc. Ensure that the final product is appealing and keep your viewers engaged throughout before proceeding to the final step.
•    Share - It's time to share your perfect creation with the world. At Cinema8, it is easy to export your created video to various social media platforms with one click.
This is a simplified approach to help new editors create a good and effective video to boost their engagements. A well-experienced video editor would rather use a different approach when adding these features because they understand how to use them effectively.
1.    Branching
Branching allows the viewer to make choices that determine the flow of content. This allows them to see both the positive and negative perspectives of their choices throughout the video. In addition, the branching feature makes it easier for your audience to personalize your video content, making it ideal when creating e-learning tools and marketing videos.
2.    Clickable areas
They are also known as hotspots. These clickable areas initiate various actions when clicked on. Clickable areas can take various forms, such as links, hotspots, buttons, and images. Most marketers use these elements to open pop-ups, jump to another video section, or redirect the user to a page containing more information about a particular product, topic, service, or discount.
3.    Questions
E-learning students can easily access single, multi-select, or free text questions in the video. This makes learning convenient as these questions are easily accessible after completing a particular topic.
This interactive feature also allows you to connect other options, such as collecting points and displaying the total score at the end. The result is the student can gauge their understanding of the course, and there is the option of revisiting a section they didn't perform well.
4.    Navigation
It is easier for your viewers to navigate your video content by dividing it into chapters. This helps keep your audience engaged by allowing them to switch to their preferred sections. In addition, using the navigation to create an interactive video makes it easier to turn visitors into prospective buyers and loyal customers.  
5.    Multimedia
At Cinema8, you can use various multimedia types such as images and audio to inform viewers and give feedback. Use these media to complement your video content.
6 .    Forms
Use forms to feature surveys to collect more information about your audience. Use these information boxes to improve your website, brand, products, and services. It is best to analyze this feedback and customize your content according to your client's wants and needs.
360-Degree Interactive Videos
Instead of using linear 2D videos that register low engagement rates, consider the 360-degree videos that present a unique type of view to your audience. These clips feature views from all directions simultaneously.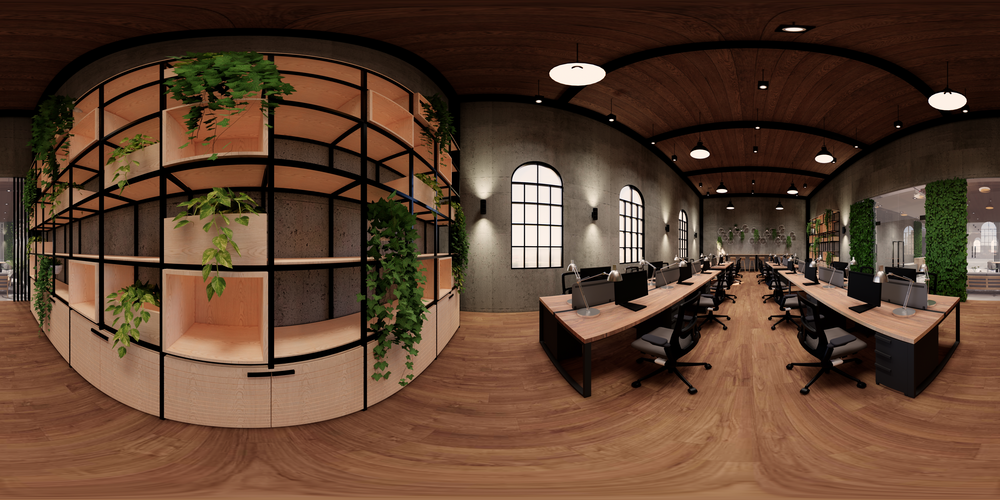 Using such videos in your e-learning programs or marketing campaigns makes it easier to create a memorable and interactive user experience for the viewers. Your audience will also find it easier to navigate freely using their mouse, direction keys, or head movement.
There are several avenues where these 360-degree videos will prove advantageous. These include helping you market your products effectively, offering a unique virtual shopping experience for your customers, enriching your training sessions, and during virtual in-house designing and construction.
There is more to learn about these 360-degree videos and how to use them effectively. Here is an article to guide you on creating augmented reality with 360 interactive videos.
Why Choose Cinema8?
Several online video platforms are available, but Cinema8 is one of the best you'll find. It is essential to use reliable software to create quality and eye-catching content to keep your viewers engaged throughout. Here are some reasons why Cinema8 is the ideal place to make your interactive videos;
•  Powerful and easy to use video tools
At this online video platform, you'll find various powerful tools to help you make your ideal video. These tools are easy to use, but it is best to request a demo and try them out to understand their functions better.
• No skills required
At Cinema8, you can design your video with zero skills, thanks to the various video templates available. It is also easy to add interactive elements using the Drag and Drop tool. This shows how user-friendly this video platform is. There is also a constantly updated library of widgets that help you develop powerful videos.
• Immersive 360-degree video experience
It's time to include 360-degree interactive videos offered at Cinema8 to your various campaigns to present your clients with a different experience through virtual reality. At Cinema8, it is easy to build engaging videos ideal for these virtual tours.
• Insightful reporting
You can easily get full insight and generate analytical reports that will assist you in understanding your audience better. These visual reports will enable you to track the trends and make sense of the data.
• On-call support
Cinema8 values customer satisfaction, and that is why they have experts ready to handle client feedback, queries, and concerns. In addition, the friendly customer support team provides users with tips, tricks, and support to enable them to design their videos with ease.
• Video customization courses are available
Cinema8 offers various learning resources to help you edit like a pro for those who wish to become better video editors. In addition, there is the University8 program that features a collection of courses, video tutorials, and guides to make learning effective.
There is also a Community8 section where you can explore various blogs, such as The importance of Cinema8 video analytics. Reading through this content and joining the Cinema8 community keeps you inspired during your editing journey.
Conclusion
The era of using linear videos is phasing out as the world embraces interactive videos. Statistics show that these videos have a huge viewer retention rate, making them ideal for almost all sectors. Therefore, there is a need to customize your 2D videos and make them interactive.
Cinema8 is a reliable online video platform that features powerful tools and interactive elements. Use this guide to help you design and create immersive video content today!