You might have noticed that sometimes brands do not offer an exceptional product or services than others but still manage to generate more leads than their competitors. Both of the brands offer equal products or services, even of the same quality but one is earning a profit than the other. It is indeed a mind-scratching query. However, the tactic is very simple. You need to forget about the product and focus more on presenting it to the world. Put a shiny wrapper around it and place a shimmering bow on top of it, then see how it will capture the attention of the audience within a moment.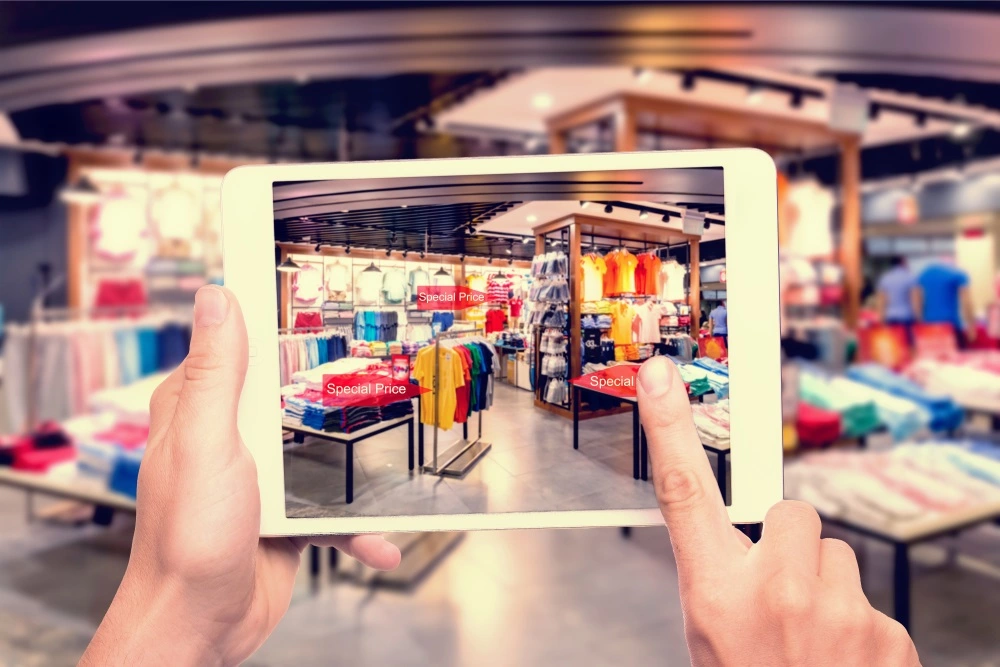 In order to make a sale, you must understand the way of presenting it to the customers to influence them to make a purchase from you. It can only be done if the strategies for generating leads can be followed adequately.
Many times, it happens that brands are unable to make a genuine sale even though their products or services are extraordinary. The only reason behind their failure is that they fail to comprehend the right tactics that are needed to be followed to sell their products.
General Tips to Help You Generate More Leads
There are countless of ways that organisations utilise these days in order to generate more leads. Although their products are of average quality but the traffic on their brand is mesmerising. All of this is happening because of the way they implement suitable strategies in their marketing campaigns that eventually help them to generate more leads.
Some of the effective tips are discussed below as well that are generally executed in most of the companies these days. But, in order to make them bring profit to your brand, you need to be exceptionally creative with them and apply them witfully to generate more leads.
1.    Run an Interactive Campaign (E.g. Giveaway or Contest)
If you wish to generate more leads than allure the audience to what they want most. Giving away free products or services is the best way to grab their attention. Even though they lose any content or giveaway campaign, they will be motivated to remain to be a part of the brand in order to try their luck next time.
2.    Step into Databases to Get Your Hands on More Leads for the Business
There are so many useful websites available on the internet that contain a massive database that can help you find a great number of potential leads for your brand. These websites keep up a well-organised list of the organisations with exact contact data so that in minimum time you can distinguish significant leads.
3.    LinkedIn Is an Effective Platform for Marketing
Everyone is cognisant of the fact that LinkedIn is a business-driven social networking podium. It can end up being an incredible stage for carrying new customers to your business as well. LinkedIn likewise permits clients to distribute content to a previously engaged crowd. It has proved itself to be extremely worthy in generating a significant amount of leads for many organisations and it is expected to prevail to do the same for many other brands as well.
4.    Guest Blogging Will Be an Effective Strategy
Guest blogging can eventually be a very valuable tool to generate leads if all of their important and crucial aspects are followed and implemented properly. These aspects may include,
●    Articles with the most relevant information in it to guide the audience properly
●    Using the proper links to help the audience land on the appropriate landing page on your website
●    The content must include unique information
●    You must actively promote the content of the post to influence social proof
●    The site for which you are blogging must be reputable and respected by the audience
By carefully implementing these rules, it will be easier for the business to generate suitable leads.
5.    Use Interactive Videos
One of the most effective strategies for generating an impressive amount of leads is to use interactive videos in the content to gain the audience's attention. Interrogate about their behaviour and interests in an innovative manner that will influence them upon volunteering in providing their information.
How Interactive Videos Help in Lead Generation
Video marketing is indeed taking centre stage when it comes to generating the lead. It is a new technology, and many marketing strategies are nowadays depending on it.  Video marketing is ruling all over the internet, making things convenient, easier, and possible for the brands to achieve their desired goals. Even in most of the cases, it is serving much better than expected. There are several industries for which video marketing has impacted so positively that they depend only on this strategy (for most of the part).
When it comes to interactive videos playing its role in generating the lead, the results are indeed captivating. There are numerous benefits of utilising the interactive videos in marketing plans for lead generation. Some of the most viable and perceptible pros of interactive videos are discussed below. By reading, you can clearly get the idea of how these interactive videos proved themselves helpful in generating leads for a brand.
1.    It Is Mobile-Friendly = More Customer Engagement
Smartphones have indeed transformed the landscape of the entire world completely. It has changed the dynamics of the business and has introduced much easier ways for the business to reach out to their desired crowd and generate more leads than ever.
People are more convinced and feel comfortable when they are offered to interact through their mobile phones. Giving them the only option to log on to their laptops and PCs will sway their interest instantly.
Interactive videos can easily be seen and enjoyed on mobile phones. It is true that most of the people these days spend most of their time using social media accounts, browsing on the internet and checking email through their smart mobile phones rather than form the PCs. Embedding interactive videos in the emails, posting them on social media pages, and publishing them as an advertisement on your website will get the attention of the customer without much trouble resulting in generating more leads over less time.
2.    Provide Opportunities to Track and Measure Customer Behaviour
Beside significant marketing endeavours like surveyed reports, studies, and focus groups, organisations used to find out about their clients in little doses. Collaboration by communication.
●    They give you their name and email address — and now you know a bit about them
●    They expend a few kinds of contents, yet not others — that gives you a knowledge into your client's inclinations
●    They fill out a small and quick online survey — so you become familiar with some increasingly about what they need
●    They browse your product page on the website, but do not place an order — you will realise that they are willing to make a purchase.
For most of the customers, it usually takes very long to reach the point where they buy something from your website. And there is evidently nothing a brand can do in order to speed the entire process.
Although interactive videos have the ability to influence people to volunteer in sharing their information. By utilising the interactive videos, savvy marketers can easily gather a large amount of data about their buyers and also filter out the potential consumers of their brand.
Interactive video is such a handy tool that helps the business owners and marketers to understand the behaviour of the crowd and further utilise the collected data to generate leads.
3.    Interactive Videos Are More Convenient to Personalise
Personalisation is one of the least demanding, best approaches to support and boost up your conversion rates on anything you want to sell — including content. It is basically the fate of marketing. 
Customised marketing is indeed a significant tool for conversion rate enhancement. Moreover, intuitive video innovation makes it inanely simple to include an individual touch to your content. It would surely be a great stupidity not to take advantage of it. 
First of all, every decision your viewers make when they experience an interactive video is a type of personalisation. Their experience will change depending on their decisions, offering a customised message in light of each activity.
But there is much more potential to it than you can imagine. You can play particular tributes or contextual investigations dependent on how your viewers distinguish themselves. You can also approach the audience for their name, then show it in content all through the video. Moreover, you can also offer advice depending on what they educate you regarding their objectives or difficulties. Also, you can Program the landing page of the website facilitating the video to show a particular source of inspiration dependent on the viewer's decisions.
No matter which strategy you pick to utilise, it will eventually help you to generate more leads as compared to what you have been generating previously, using other strategies.
4.    Collecting Data Within Online Video Has Become Easier and More Convenient
The lead generation is indeed the most effective tool as it permits your audience to see your video content after signing in with their social accounts (for example, Facebook) or with their email accounts. The gathered information is then pushed to your email service providers or CRM software, developing your mailing list instantly. 
With only a single click, you acquire a fortune with fragmented client information. A decent minute to begin focusing on your audience with a remarkable and customised email marketing campaign.
To Wrap It Up
Since the world is pacing with the maximum speed, it has become imperative for the business industries to utilise better and effectual strategies and implement them wisely in their organisations. It is true that the same business is being carried out at multiple locations and business pioneers are always in search of the opportunities that they can grasp to generate more leads. However, it is essential for the brands to be unique while implementing the same strategies and instead of copying someone else's ideas it would be best to come up with a bunch of their own unique plans to gather more traffic towards their brand.
Tips that are mentioned in this article are discussed in an extremely general manner. A creative business mind and intellectual marketers would know how to bring a twist to these tips and represent in an entirely inimitable manner to be able to offer something that is irregular to the human eyes. Even with the interactive videos, an intelligent brain can create more ways to engage their audience in order to generate more leads. However, it is important to hire a reliable and highly qualified video designer or maybe some credible agency who can provide the finest quality videos that will serve the best for your brand.
You can make your interactive content with Cinema8 interactive video platform in a minute, write to us.