5 Reasons Why Organisations Need To Use Interactive Video Content Marketing
In this world of extreme competition, organisations strive every day to enhance the user or customer experience with their products and services. However, it is also true that only working on the quality of the products is obviously not enough. It is very much essential that the company must work on the marketing strategies effectively to be able to reach sufficiently to the knowledge of every existing and potential consumers.
Evidently, the world has moved on the latest techniques and methods to promote their products and services. Relying only on physical marketing techniques is surely not enough. It is imperative that the organisation must implement interactive video content marketing strategies to gain more benefits.
Traditional ways of video marketing like television commercials are still in the race, but it is preferably less effective than other promotional ways. Social media platforms are considerably more helpful in promoting the brands rather than using television medium to promote a product or service.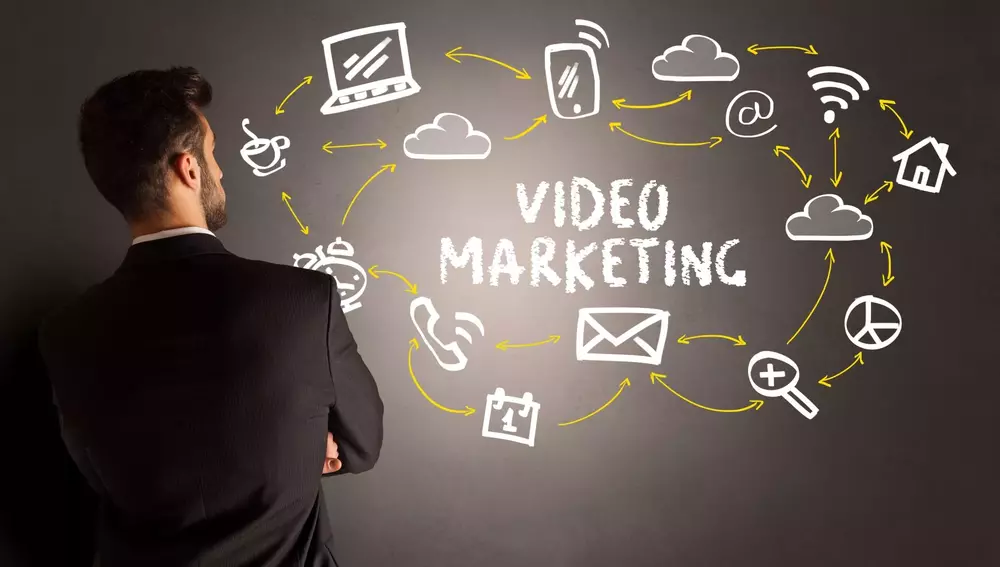 What is Video Content Marketing?
The desire of people to be more and more creative with their brands and the company is increasing almost daily which means that the competition is also increasing. One thing that has become very popular in the business is using video content to market and advertise your brand or its services and products. 
Through video design and animation, you can visually appeal a vast majority of the audience because they may not have enough time or will to go through the entirety of your blogs and passages but what they would easily do is watch small, business-related and interesting videos. It is less time consuming, more effective and you get to appeal a wider majority. 
Content marketing is the way towards making significant and extraordinary content expected to change the conduct of your intended interest group or a targeted audience over a period of time. It is anything but a one-time-thing, yet rather a very much organised, progressing effort. Content marketing ranges various channels, including web, email, long-range informal communication like social networking, and video. 
Video is one of the most impressive and effectual methods for circulating your message. At the point when executed well, video is productive and viable. YouTube is a podium for conveying your video detail, however, it is additionally an interpersonal organisation or you can say it is also a social network. The greater commitment (sees, shares, remarks, and so forth.) your recordings get, the higher they will rank in web index results. This information can effectively be examined on YouTube in various manners.
What Is The Importance Of Video Content Marketing?
It is obviously a hot topic in the industries these days that video is currently the talk of the present, but will it prevail in the future as well?
Many renowned personalities like Mark Zuckerberg himself declared that the future of social platforms like Facebook and Instagram lies in the video. Continuing this thought, it can be concluded that video content is going to be more visible in the near future, and will eventually every other industry and not only the social podiums.
The importance of video content can be proved true with the fact that a massive range of audience can be found where social media videos are.
Video content is indeed gaining more and more popularity over time, and according to some remarkable studies, it is becoming one of the best mediums for the brands to market themselves. It is extremely easy to get access to a large group of audience through the video content, but only if it is executed well. If it is implemented wisely, it can help the brands to generate the best ROI, as the video content help to provide perfect visual aid for recollecting the important information and driving further action.
People are observed to be much more impacted by the moving picture (video visualisation) rather than the textual or static visuals. They are more likely to share and impart the information in the form of video content rather than written or textual content. Therefore, there is a high significance of video content marketing these days.
Reasons Why Organisations Use Interactive Video Content Marketing
Assuredly, video marketing is one of the newest and most effective additions to the promotion toolbox of the brands. However, some companies still have doubts about whether video content marketing will work out for them or not. These companies still debate over the worthiness of video content marketing.
The answer is merely very straightforward. Video content has great worth in leading businesses to achieve their goals and as well increase their revenue. The popularity of video content marketing is not there only because everyone is implementing it in their business plans. Still, the reason everyone is utilising this strategy is only that it is a highly versatile and cost-effective digital marketing tool.
Some of the other valid and trustworthy reasons are also mentioned below for the organisation to adopt the strategy of interactive video content marketing in their business plan.
1.    Video Content Helps to Boost the Conversions and Sales
You must know of those boring brochures you just want to skip reading? That is exactly how your clients may feel if they are not much of avid readers. So, to appeal to a lot of consumers, you need explanatory videos that would help explain to your clients your brand in a much better way. In this way, you can also attract many more because all they have to do is watch a small video.
Videos can seriously help a brand to increase their sales and make more than before. By adding good quality video content on the landing page of the website can indeed increase the conversion rates by approximately 80%.
Video content can truly lead the company directly to sales. There are many types of video that can be used, among which you can utilise the explainer-videos as it compels consumers more to subsequently buy the product.
2.    Video Content is Extremely Helpful in Building Trust
Trust is believed to be the foundation that increases the conversions of sales for a company. By building trust with the customers, it will be easier for the brand to make a great sale.  Video content is trusted to be the tool that helps to get it all. It can be used to engage the consumers and as well as to ignite the emotions for the existing and potential consumers. Promotion videos are really very helpful in fostering trust among the buyers.
People are still very much afraid of internet fraud and cheating. Therefore, they are very sceptical about buying products online. By building a certain trust level, it will be easier to make them your regular customer so that they will always reach out to your brand whenever they need similar products. It will be even trouble-free for you to upsell them, and introduce them to your new products and convince them to buy that.
3.    Google Surely Loves Video Content
One thing is undeniable, and that is Google loves the video content more than anything. Websites that place high-quality video content in any form tend to have a better SEO rank than the others. You can use the explainer videos, live-action videos, and even motion graphics on the landing page to get the attention of Google to enhance your site's SEO rank. The better your site will rank, the better it will be for you to gain more audience and increase your sales.
It is true that emotions play a great role when it comes to increasing conversions on the internet. Not only the internet, even traditional methods of advertising and marketing more often rely on using basic human emotions to trigger the hype. Video is the most impressive approach to inspire feelings on the web. It's King since it offers a large number of characteristics well beyond customary substance like manner of speaking, face demeanours, and music, to give some examples. 
While you might not have felt the quick need to run out and purchase an item from a video filled with emotions, they will probably be at play later on in a progressively unpretentious and intuitive manner. Bringing out feeling in advertising has been demonstrated to decidedly affect customer dynamic, even in B2B markets.
4.    Video Content Marketing Helps to Explain Everything Easily
Launching a new product or service might not be a difficult task. Challenge begins when you have to gather the audience's attention and compel them to buy. The only way to grasp the consideration of the potential and existing consumers is only by delivering the information to them with utmost clarity. The products and services that fail to explain its purpose usually collapse due to lack of customer's attention.
The best way to market your new launch is through the video content. It is evident that visualisations are pretty much impactful, and people tend to remember what they see rather than what they hear. However, using static images might fade away from their memory after a while. Still, the pictures in movement will have a great effect on memory, and it will help them to understand the entire idea behind the video and the product in a much better way.
5.    Video Content Easily Grabs the Attention of Consumers
We have developed the information that video content is quite helpful in explaining things with more lucidity. It is also true that with a better understanding, customers will pay more attention to the brand or their product, whether they are existing buyers or potential ones.
We've heard again and again that video content is the way to extraordinary commitment. Video is no special case. The users on the internet comprising of your target audience are around multiple times bound to draw in, implant, offer, and remark on video content than websites or related social posts.
The textual content can be effective but it can sometimes be very vague and often fails to attract the consumer's interest towards them. The reason that demonstrates the lack of interest of buyers is that with the vague information, they are obliged to look out for profound information which is evidently time-consuming. However, with the help of the video content marketing, even the laziest consumers get a better view and understanding of the product and they will feel tempted to have an experience with your brand.
Conclusion
In the current time, video and marketing go side by side. Organisations are preferring to utilise the video content for the marketing purposes on social platforms rather than only running it on the television. Today, YouTube, Facebook Live, Snapchat, Vimeo and many other similar applications are serving the best podium to make the video content more effective.
It has been demonstrated that video content has expanded transformation rates in deals. 
In any case, poor creation quality may have a switch impact on a buyer. Items and administrations that are not introduced well can drive away from the imminent business. 
Likewise with all promoting procedures, quality ought to consistently be of the most noteworthy concern. While making video advertisements and advancements for your site, make certain to deliberately consider your promotion crusade. In the event that you aren't talented or learned in video creation, contact an agency such as Cinema 8 who are video specialists and can take care of your video design, video production and video marketing needs. 
At the point when you have excellent media with engaging ideas, you can be certain that your business will make more prominent progress.
Video content on television advertisements was surely the most compelling way to gain more buyers a couple of decades ago. Now that social media has become a staple of our everyday lives, video content has earned another kind of attention. It is helping brands and organisations in a much more profitable manner than ever before. It is super convenient and provides the business pioneers with a highly attractive, most versatile, and tremendously shareable medium to make its way through the audience.
You can creaate your interactive content with Cinema8 interactive video platform, write to us.