12 Most Common E-Learning Mistakes You Should Avoid 
There are plenty of things E-learning authors should consider when developing their course content. It's their responsibility to develop an effective e-learning strategy that can result in engaging and useful content, making sure their instructional design clearly reflects the organization's brand and message. They must learn the art of turning the most basic e-learning project into something of value. 
Even the most experienced e-Learning instructional designers are prone to making mistakes. This is because there is so much to consider in an e-learning algorithm that it becomes quite challenging to keep every aspect in mind when designing your strategy. Therefore, we have enlisted the 12 most common e-learning mistakes you should avoid in order to improve your performance.
Top 12 Mistakes E-Learning Instructional Designers Should Avoid
Keeping a student's interest throughout a course or lesson is one of the principal challenges every teacher faces. Perhaps this is even truer when it comes to developing successful e-learning courses. So, before you continue moving in the wrong direction, consider the following list that contains some mistakes that e-Learning authors have made in the past.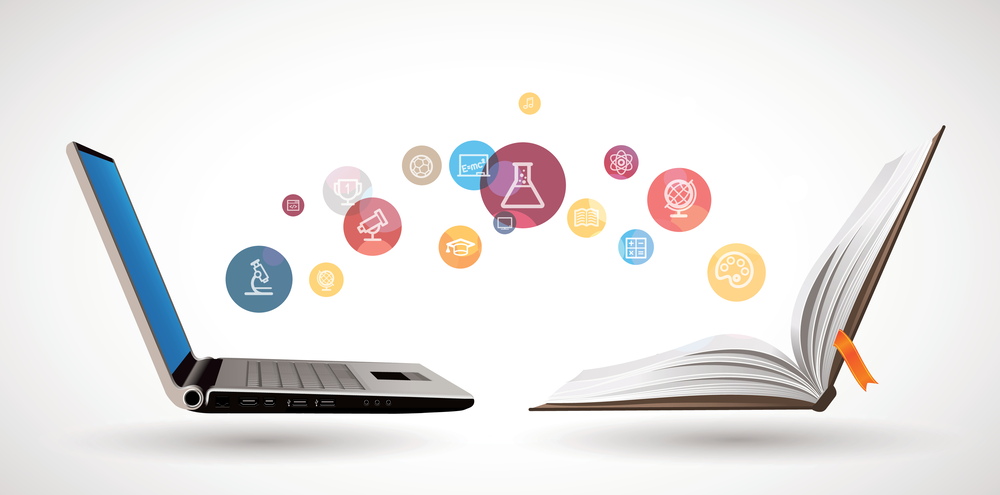 1. Lack of Clear Understanding of Target Audience and Instructional design
E-learning instructional designers make the most common mistake of not researching their target audience. It's crucial to know your audience before you begin designing your e-learning content. To know your target audience, ask yourself the following questions: 
How old are they? 
Where do they stand in terms of their experience?
What is their level of education? 
Where do their interests lie? 
You will fail to develop engaging content if you're not fully aware of your target audience. They will not be able to relate to the deliverable, pay attention, or continue learning if your course isn't providing them with their desired value.  
Once you know your audience, you'll be able to develop an effective instructional design. What basically is an instructional design? It is the process of interpreting information and designing the best strategy to develop and present it to learners so they can easily understand and apply it. Below are some effective ways to develop e-learning design. 
2. Not considering the quality of the content 
The key component of developing an effective e-learning design is creating high-quality content. Authors should design it in a way that every piece of content provides some benefit to the learner. Unauthentic information, errors, or poorly written content can negatively impact the quality of your course. This way, you'll lose your learners' trust and make them doubt your course, which will result in diminishing your organization's credibility.  
Here's how you can add value to your e-learning course content: 
Don't add irrelevant information as it will lose the reader's interest. Provide them with the exact information they are seeking. 
Don't make your audience expect a science fiction movie when all you're providing is a cowboy one! Deliver what you promised. 
Use engaging, real-life examples to help them relate and understand the concepts better. 
Adding high-quality, appropriate graphics, images, and other interactive features won't help when your content fails to serve the learners well. All e-learning courses must contain solid content and deliver what they promised to avoid the learners becoming disappointed.    
3. Lack of focus on learning goals
Learning goals should be your top priority when designing your e-learning strategy. Every element of your e-learning course should, from the content to the graphics, be aimed at meeting those objectives. Lack of focus on learning goals and objectives will result in preparing a poorly organized or unproductive deliverable. Before you begin developing your e-learning design, make sure you have a clear idea of what your students want to learn from the course and what knowledge you want to share so that they achieve their goals. 
Remember that there is no guarantee that a lesson taught will be a lesson learned. E-learning instructional designers should be able to accept the fact that every student has unique capabilities and different learning styles. Therefore, stop believing that once you have finished teaching the lesson, your students will automatically learn it. Your lecture might work for a few smart learners, but not all of your students will be able to grasp the information and master the skill. They might put in all their energies to pass your assessment test but might fail to acquire or master the skill they expected they would after taking your course. 
Successful e-learning authors are fully aware of this and aim to facilitate knowledge transfer rather than merely retaining it. They pay attention to incorporating different methods of presenting information and make use of various learning modalities. Moreover, they keep a track of students' reactions, feedback, and engagement with the entire material.  
4. Overloading the reader's brain with text
Flooding the learner's mind with excessive information in one go can lead to cognitive overload. Including text-heavy pages in your deliverables can make your students stressed out or lose interest. It's crucial to use short and easy sentences to be clear and concise. As mentioned earlier, strictly avoid adding any irrelevant content and try to break complex concepts into simple and easy points or paragraphs. Make sure your entire e-learning design is easily digestible by the students.   
Although you wish to share as much knowledge with your students as you possibly can, overloading their brains with excessive information might lead to the failure to emphasize the practical application of that knowledge. It seems that in terms of creating interactive eLearning interfaces, the problem may be that the designer lets the content take over rather than prioritizing the intended result. In reality, content is just a means to achieve the intended result. 
In order to develop successful eLearning content, authors must focus less on how they can show it off and instead try to influence the audience's behavior. Increasing a student's understanding of how the course material correlates and connects with what he or she already knows should be a primary objective for those responsible for developing an e-learning strategy.
5. Excluding interactive features that can enhance engagement
In order to create an effective and engaging e-learning instructional design, developers can add relevant interactive elements like images, videos, audio clips, or real-life scenarios. They can also add some light background music to avoid the learners getting bored. Not taking these powerful engaging tools into account when designing your e-learning strategy,  you might end up creating a course that is less interesting and unappealing for the students. These elements encourage students to feel like active participants while they learn.
Your e-learning design can include:
Videos
Images
Infographics
Characters
Charts and graphs 
Icons and illustrations
Besides increasing the interest level, these tools help learners grasp the information in a better way. They can use graphics to clarify their concepts if they find a line or paragraph difficult to understand. This way, they won't lose their motivation or interest in your course.       
6. Using too many graphics or images that result in distracting the learner
Similar to the text, overloading your content with graphics or images can also impede the learning process. The inclusion of too many images, especially when they are irrelevant to the course, can result in distraction for the student. Make sure to keep your visual content low and use them where necessary. Also, ensure they are high quality and related to your topic.
7. Creating an e-learning course that is too easy or too difficult for the student
The biggest mistake e-learning instructional designers make is that their content is either too difficult or too easy to follow. This is where your audience's age, experience, and level of education matter. If you're well aware of this information, you will surely develop something that is difficult enough to challenge your students. Your e-learning design should make the students feel as if they are being pushed beyond their current capabilities. They want to feel that they are learning something new and acquiring some sort of experience from the course. If this isn't the case, they won't be motivated to actually enrol. 
It has been shown that adding challenges to the learning process can improve the long-term retention of content. Challenges provide motivation to the learner, and recognizing that they have grasped some concepts encourages further learning. Therefore, the program should offer challenges, but not to the point of exasperation. The goal of the e-learning author should be to hit that delicate balance.
8. Absence of an effective assessment tool
Providing the learner with adequate information using text, graphics, charts, or videos but not assessing their knowledge periodically is another primary mistake many e-learning instructional designers make. It wouldn't be wrong if we say that taking exams and section quizzes is a vital part of the e-learning process. 
E-learning authors can use the following assessing tools to see if the concepts of your students are clear: 
Online quizzes
Peer evaluation and review
Forum posts
Online interviews
Dialogue simulations
Game-type activities
Online polls
They help to determine that the content you are presenting is strong enough to clear your learners' concepts and that they are retaining it. It's also a great way to summarize or recap the information, smacking it easier for them to remember it later.     
9. Hard to maintain and update e-learning courses
Our modern world is characterised by rapid technological advancements. Therefore, it's crucial to design e-learning courses that will benefit your brand and learners in the long run. We've come across a range of instructional designs that do perfectly well, are beautifully structured and designed, and convey effective ideas. However, when it comes to updating, they fail to meet the mark. Developing e-learning algorithms that are visually stunning and meaningful is great, but they should also be easy to maintain on a long-term basis. Therefore, keep your e-learning content simple and ensure that it can easily be updated when the need arises.       
10. Making it difficult for learners to navigate e-learning courses
Another key aspect of designing an effective e-learning course is that it should be easy to navigate. It doesn't matter if you incorporate relevant content or use high-quality graphics in your course, it will eventually fail to perform better when learners aren't able to navigate through it and achieve their learning outcomes. They will simply turn to something more effective or lose interest. Therefore, e-learning instructional designers should make sure that all the links they provide are active, and that each page is easy to access.  
11. Use of a limited number of different methods and e-learning technologies
It's important to design your e-learning strategy using different learning approaches and technologies. As an e-learning author, you have to be fully aware of every tool and technology that serves in improving the online educational experience. Similarly, you have to stay updated with every learning approach, theory, and instructional design model to create an engaging, effective, and informative e-learning environment for the students. 
12. Linkless presentation of content
You can't just present a collection of facts and expect the students to remember them. When you connect the information in a random and inappropriate way, individuals will fail to retrieve or apply it in practical situations. It's crucial that e-learning students see the importance of those facts and understand how this information interrelates to form a concept or an idea.
We can find several theories supporting the fact that how the brain reacts to the connection of ideas. Therefore, an e-learning author should develop an instructional design where ideas are appropriately connected to one another.  
Bottomline
Keeping these 12 most common e-learning mistakes in mind when designing your next online course will help you avoid such pitfalls. These effective tips will help you develop an engaging instructional design even if you're new to the world of e-learning. We hope that with this list, you can avoid making these e-learning mistakes and fine-tune your deliverables.