Why is Live Streaming Important for Marketing Strategies?
Marketing is changing the era with incredibility and novelty. Many plans have created new milestones. People aging 18-45 years spend nearly 32 hours weekly on smartphones. Social media is the new face of advertising. The way of interaction these forums provide is more authentic. Now brands have more potential to reach new customers.  
Research says people pay more attention to a video profile as compared to others. Pre-recorded videos sometimes make people tedious, and the purpose of the campaign remains unfulfilled. These days live streaming is becoming more prevalent. Pandemic has created a critical impact in stabilizing the audience in live streaming. A variety of tools have been invested to reach out to customers through live sessions. 
Growing popularity of social media is the major factor for raising the stakes of streaming. Digitalization is making people adapt to new techniques to rise.
Also there are questions coming to our minds like; Can live streaming replace broadcast? Can video streaming cut TV shows? Well, these many questions can be answered in the upcoming 5 years. Undoubtedly, the future of live streams is bright and clear. A recent research shows that 69.8% of the live streaming audience bought the ticket to the respective event.  
The Question ls – Why should live streaming be a part of your next campaign?
Live streaming market has been segmented into; B2B and B2C market. The key to understanding your audience is to build a relationship through live sessions. The platform provides an opportunity of having a bigger audience to know about you in a limited period of time. 
Facts state that, "85% of businesses use video marketing". Instagram and Facebook live have given a vital platform for live video streaming. Such strategies are made to help the business grow and develop. People consist of their daily routine, gaming sessions, their experiences, and whatsoever things they love in life. The ranking of live streaming depends on the quality of content the video is producing. 
What are the benefits of Live Streaming?
High ROI
As compared to the general nature of the pre-shot videos, live-streamed videos have more chances of attracting the audience. The standard videos are observed to be extensive, and usually, they are unable to keep the viewer in flow throughout the time. Live videos are considered to catch more than 30% of the views in comparison to traditional videos. 
While thinking of investment, it is more likely to stream than create a high shot video. The recorded videos require filming, editing, and finishing while in live streaming all you need is to get your camera ready and enjoy the hits on the like button. That is how a smaller investment can provide you a large-scale engagement. 
More Transparency
People like to have a clear and focused goal for an event. They are most likely more comfortable with the brands, giving a transparent lookout to their customers. Live streaming is a perfect example of providing the best and crystalline facts of the campaign. The audience believes in loyalty; with the help of different streams, you can show up your personality, problems, and the position that the brand is holding. This may also help you emerge as a great leader in the marketing industry and spread up your knowledge.
Increases Engagement
Our native goal is to increase the engagement among our potential audience. Short videos and posts don't create a long term memory in people's minds. On the other hand, live streams provide a wider span of interaction with the participants. People love to see the Facebook or Instagram live sessions of their favorite stars. A real-time conversation is always preferred by the audience as they can ask and talk to the respective brand through likes and comments.  Live streams help the brand to attract more of the audience organically. For example, YouTube grabs most of the viewers for live game streaming. Additionally, these things are easily accessible.
Grow Credibility And Trust
People are more likely to trust the brand by looking at the brand's extensive visibility and engagement. The audience can see behind the curtains with more clarity and authenticity. Trustable brands are always favored over others. We like to surround ourselves in a safe environment; when people see a human face and voice in live streams, they feel more secure and confident. Credibility is hard to earn from writings and social media conversations.  Live streams help the audience see the brand's negative and positive feedback, which initializes their trust.
Get A Chance To Work With Famed lnfluencers
Getting an influencer to work with is more difficult than it was a few years back. Thanks to Social media, people who build a connection with viewers uniquely and regularly, happen to be an influencer these days. People are making collaborations with the famed people to get the name of their product mentioned in their profile. But we would recommend you to strongly engage them with your brand.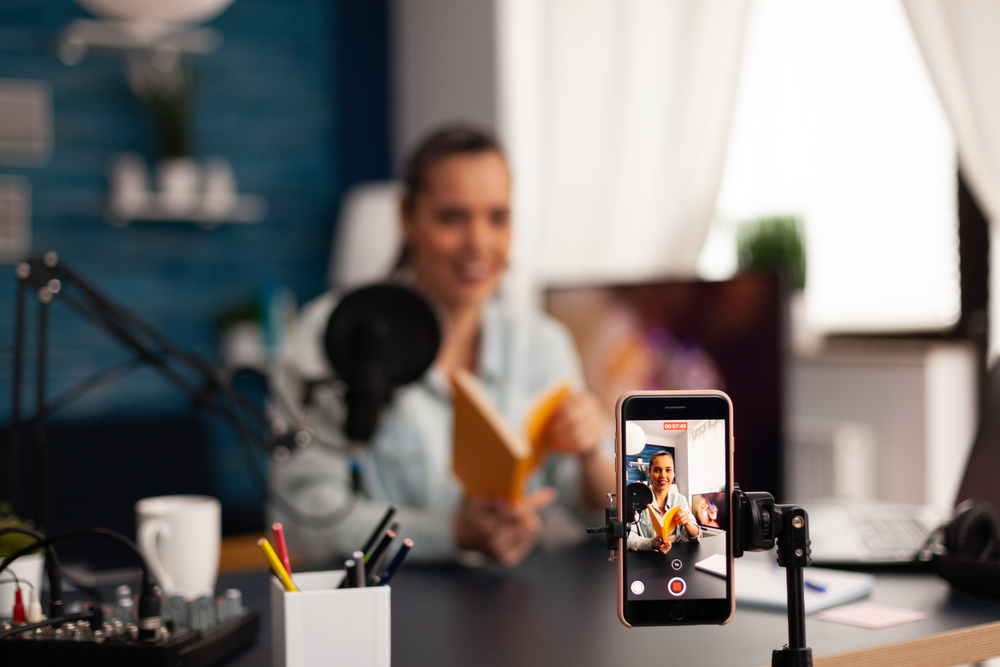 The best way out is the live streams. The existing customers of your brand plus the prevailing audience of the influencer will increase your profit by 70%. Also when a professional person speaks the audience is more attracted to pay attention to this product. Many brands have fantastic marketing strategies specially made up for the social media influencers. 
Final Words
Live streaming has the power to strengthen the viewership of an event by thousands to millions. The audience can now react, ask and share their opinions related to the event. You can connect globally to launch your product and multiply the promotions. 
Today we have more options for live sessions than ever before—strategize your marketing plans and start working on the live releases. Many widgets have been designed lately for video interactions at Cinema8, where we can help you reach a wider audience, and you can get a chance to explore your potential viewers. We have built up a powerful and trusted platform, which assures you complete security of your data.