What You Need to Know to Become a Master in Instructional Design
Are you willing to impart your knowledge through e-learning? Do you wish to become an instructional designer?  What a great time to master the skill! Those days are long gone when learning was one-dimensional. Today, it has become a mixture of online, classroom, and mobile learning. So, the need for skilled teachers is increasing dramatically. Moreover, masters should be able to understand the needs and goals of learners. This understanding can be used to design a well-structured and effective e-learning strategy that can result in successful e-learning experiences. 
E-learning design is not an easy job. You have to keep several things in mind when developing an e-learning strategy. In-depth knowledge of the field, extensive experience, and great communication skills are some of the major requirements to become a master in e-learning design. In this article, you will know what specific skills make a great ID. It also focuses on what you need to do in order to become a successful author. 
Here are the top talents that new Instructional design experts should develop before taking on their first project.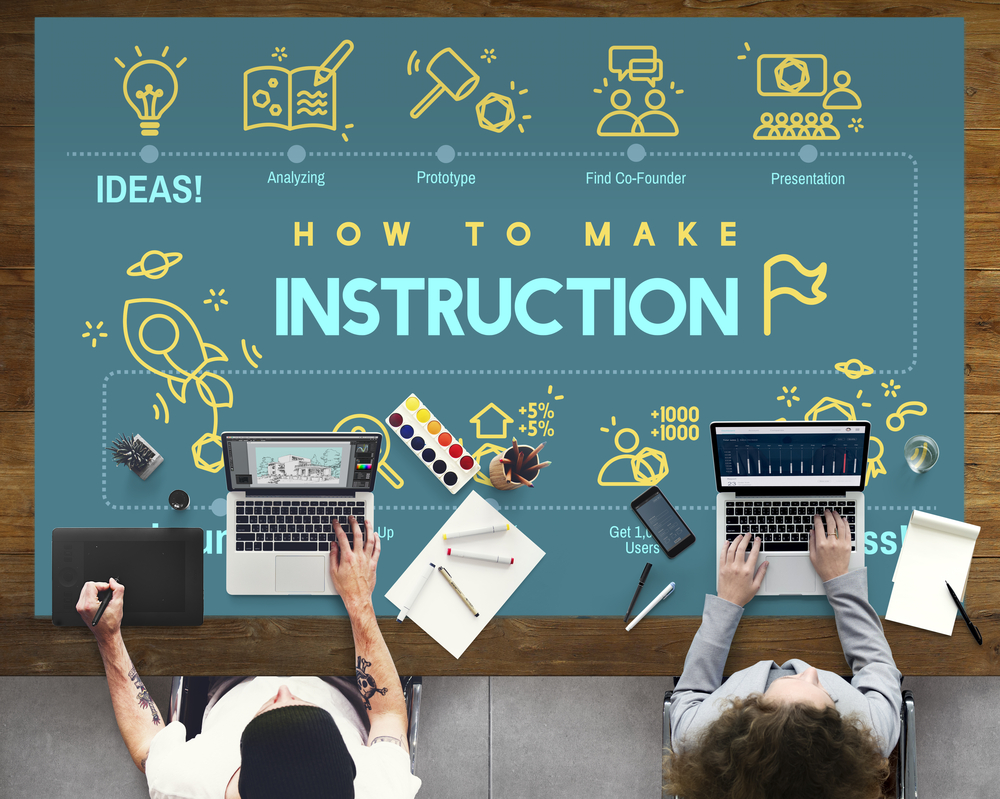 Practice Skills Related to E-learning
You need more than just the knowledge of your course to develop an effective e-learning strategy. There are various other skills that you must develop as an ID. Below are the skills necessary to carry out the primary functions of your role. 
1. Develop Good Communication Skills
Communication skills are the core of any profession. Whether you are a project manager, marketing specialist, or e-learning designer, it's important to communicate effectively. IDs must be able to turn their thoughts into powerful words. They should also listen actively and respond to the learners' feedback. Moreover, a good e-learning designer knows how to communicate with the team. For instance, you must share your message and explain how you designed the course in a way that is clear to all. 
2. Must Learn How to be Creative
You can't simply convey your message in a boring tone and expect great feedback from learners. Every instructional design master is uniquely creative to keep students engaged and motivated. They fully understand how to grab the learner's attention through the art of connecting in a meaningful way. You can achieve this by using visual aids, quizzes, or even gamification with short and easy levels. 
Are you wondering how all this can be achieved? Here is some good news for you! At Cinema8, you can quickly turn your boring videos into linear, fun-filled visuals to attract viewers. Add relevant images, videos, gifs, etc., to give students an enhanced learning experience. 
3. Conducting In-depth and Authentic Research
Even if you're an expert in your subject, you must be capable of finding authentic and relevant information. You can't be an expert at everything. Therefore, you must have wonderful research skills to fill gaps as they arise. You must know what resources to use, so you always come up with accurate information for the learners. 
4. Some Knowledge of IT Related Tasks
Although the instructional design position doesn't require you to be tech-savvy, you should at least have some knowledge of technical tasks. Indeed, you can get a lot of experience after landing your first job, but you should know some technical skills beforehand. For instance, learn how to use the developing tool and LMS to develop and upload courses. 
To make your tasks easier, turn to Cinema8 today and get a chance to upload your engaging videos easily on LMS!
5. Other Essential Skills to Have
Besides having these crucial skills as an e-learning designer, you must also have the following talents. Your success is just a step away if you master these and the skills mentioned earlier. These include:
- Problem-solving
- Time management
- Adaptability
- Empathy
- Organization and Planning 
See our article on the 12 most common e-learning mistakes. It will help you know your lackings and what to avoid in your next e-learning course.  
Things Essential to Become a Successful Instructional Design Expert
Whatever your education is, you must be aware of these things before designing an e-learning strategy.  You will need to understand the skills (which we learned above), theory, and tools to become a proficient ID. An effective e-learning design is a combination of all these primary elements. Let's see what theory and tools are essential for developing an interactive course.  
Essential Theories for Instructional Designers
An expert conducts his own research and tries to become proficient in the field. Learning different theories will help you develop a fantastic e-learning strategy. You will understand how the human mind grasps, interprets, and retains information. This will help you generate e-learning courses that offer valuable outcomes. Here are the top theories every ID should know.
1. Sociocultural Learning Theory
It was in the early 1930s that this theory was written. A total of three elements are involved in this theory. Language, culture, and proximal zone development are among them. The study suggests that an individual's environment plays a major role in his or her development. Peers, for instance, can play a significant role in influencing a student's attitude toward a subject.
2. Bloom's Taxonomy
Bloom's Taxonomy is a popular theory that was developed in the 1950s. Several modern theories are concerned with the memorization of facts, but Bloom focuses on the cognition. Throughout this theory section, the different processes are arranged in a hierarchy beginning from the most basic. A specific list includes:
- Remember
- Understand 
- Apply
- Analyze 
- Evaluate
- Create 
In addition, Bloom and his committee suggested that three domains must be considered.
1. Cognitive (thinking)
2. Affective
3. Psychomotor
3. The ADDIE Model
ADDIE stands for Analyze, Design, Develop, Implement, and Evaluate.  Instructional Design experts can handle eLearning projects in stages by using the five factors listed above. The ADDIE approach focuses on eLearning development instead of learning behaviors. IDs can create more engaging eLearning resources by studying the learners' needs, objectives, and desired outcomes.
4. Situated Cognition Theory
Situated Cognition Theory first appeared in 1989 but its principles remain relevant today. Essentially, the theory is based on the idea that knowing and doing are inextricably linked. It also focuses on the importance of putting the things you learn into practice within a clear context. In addition, the theory discusses that learning is a social endeavor, enabling people to develop their knowledge through discussion and group problem-solving.
5. Other Instructional Design Theories
Other important theories you must learn to master your skill includes: 
● Merill's Principles of Instructions: This theory focuses on various ways that facilitate learning. The four core phases of learning are demonstration, revision of prior knowledge, application, and integration in real-life situations.  
● Individualized Instructions: This theory focuses on each individual and how he or she learns. 
● The SAM Model: This model allows IDs to change materials by taking small steps and performing multiple iterations.
Tools Necessary for E-learning Design
It's crucial to be aware of all the trends and necessary tools to design an effective e-learning strategy. This is because e-learning is quite an innovative form of learning.  In most cases, entry-level IDs are expected to use the following tools:
● Articulate 360
● Adobe Creative Cloud
● Adobe Captivate 
● Lectora Publisher
● Whatfix
● CloudApp
● iSpring Suite
● Screenflow
However, you can still design high-quality, engaging videos even if you're unaware of these complex design tools. Thanks to Cinema8 for its unique features that are suitable for beginners as well as masters. You just got to drag and drop your favorite element, and you're done. Whether it's an image, question, clickable area, video, or anything, it's convenient. Cinema8 has made things easier than ever! 
Free Resources to Consider for Instructional Design Trends 
The e-learning industry keeps changing and evolving with time, just like the rapid advancement in technologies. Therefore, you should stay updated on the latest trends and new technologies in e-learning. IDs should be able to use the latest versions, so they don't lose their valuable audience. 
Fortunately, we have some free resources that can help you learn and stay on top of instructional design trends. 
1. E-Books
E-books are a great source of exploring almost any topic related to e-learning design whenever you want. Moreover, You can also learn about new trends and revise theories and models before your next e-learning course. It's your responsibility to conduct research and find the most authentic source of information. This will provide knowledge on the ins and outs of e-learning design.
2. Videos
Another powerful yet free source of acquiring information on instructional design trends is online videos. These can either be from e-learning webinars, Youtube, or any platform. You can also find more about it by visiting the authoring tool landing pages. You can get useful information at Cinema8. 
Even if you don't buy their software, most sellers commonly provide ID tips in their online knowledge bases. For example, tools you can use to enhance your online course and immerse remote trainees. These videos can be a goldmine for learning how to make interactive videos. And,  They tell all the ins and out of developing an engaging video with step-by-step tutorials. 
If you really want to master your skill and make interactive yet highly informative courses for the learners, make sure you don't miss out on this free resource! 
3. Online Courses
You can find various courses on e-learning design for all levels of experience. It doesn't matter if you're new to this field or creating your 50th e-learning course; there are many courses online. Most of them allow you to audit a class, but credit is not given. However, it helps you assess whether or not the field is right for you. Online courses can be a valuable tool in helping new IDs identifying their strengths or finding their niche. 
For example, you may be unsure about your focus area. In that case, a course might help you figure it out. It can tell if you're really interested or if you need to explore other aspects of instructional design.  
4. Tipsheets and Articles
Articles and tip sheets provide tips for becoming a successful ID and enhancing your skills. Moreover, they can help you resolve many common e-learning design related issues so that you're ready for whatever comes your way. For example, improving engagement or preventing cognitive overload to ensure learners get the most from experience. In any tip sheet, a specific challenge must be considered, and a solution must be provided. Moreover, you can keep a running list of your favorite articles for quick reference if you like.
5. Social Media Groups 
Join groups that are exclusively for  IDs and other L&D (Learning and Development) masters on social media. These pages offer valuable resources and insights to help you stay updated on the latest trends. They also provide useful recommendations for tools, websites, and forums. This will at least help you expand your eLearning network and meet more experienced IDs. They will help and guide you through the learning industry. Moreover, don't hesitate to ask questions related to your field. Identify career options that match your skill set and different specialties and sectors.
Reconsider Your Design
An important element of quality work is revision. Revise every section critically once you plan, implement, and conclude your e-learning video. Here, you will know what things should be added or eliminated. Check to see if you have used visual images. Visual design not only means aesthetics. Your course must provide the learners with easy navigation and no roadblocks. 
Cinema8 can help you design an engaging and easy-to-navigate video with its compelling features. You can rest assured that every element you use, all the links you place, and each quiz is easy to access, and your learners will have a fantastic experience. At Cinema8, you can also add a "content tree" to your videos. The content tree allows learners to get immediately to the content they are looking for without going through each section of the video. 
Bottomline
An instructional design expert is always eager to know where he makes mistakes. You can overcome your lackings when you're aware of them. It's crucial to keep track of your learner's feedback. You can reduce the chances of making errors by tracking the feedback you receive. These valuable tips can help design an effective e-learning strategy that motivates viewers. Use Cinema8 to create skilled, engaging, and trendy videos for your next course - just like an experienced designer!