Useful Mindmanager Tools
A concept map is a learning tool in which relationships between concepts and ideas are represented graphically. As a graphic organizer, its components consist of multiple circles or boxes (known as nodes) that all represent concepts and are interconnected by linking phrases. The main purpose of these linking phrases/words is to determine the connection between each concept. 
At Cornell University, Novak along with his colleagues introduced the concept maps in the 1970s. This brain map was based on the approach of Asubel's meaning learning. Asubel's theory demonstrates that learning occurs when students understand the connection between what they are learning and other learning. To put it another way, meaningful learning occurs when an individual connects new knowledge with concepts they already know. Concept mapping facilitates prior knowledge, collaboration, and interaction, which are key components of meaningful learning. To learn more about concept mapping, read our blog posts on Concept Mapping Theory and How to Mapping Complex Ideas.
5 Best MindManager Tools 
Students can visualize ideas, relationships, and the big picture with concept maps. They provide a large amount of information and complex ideas in a simplified form. Moreover, students can also acquire metacognitive skills through a project map. However, if you want to reap all these benefits, you must first learn how to create concept maps. Summarizing and visualizing complex concepts into chunks so that they are easier to grasp is indeed a challenging task. Therefore, if you are not skilled at making concept maps, you will need some authoring tools that can assist you with the job.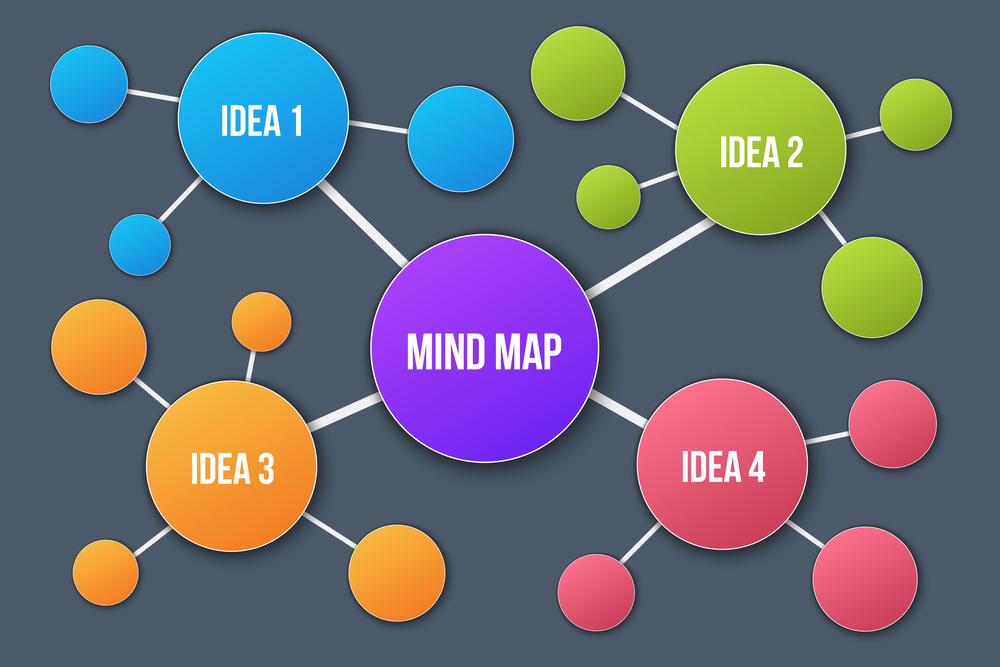 Below mentioned are the best concept map tools suitable for beginners as well as skilled professionals. 
1. Cinema8
Cinema8 is the fastest, most efficient authoring tool that helps users brainstorm ideas and develop interactive concepts with ease. With its unique features, flexible lines, and easy uploading of images, authors can come up with highly useful project maps. You can also download, share, and edit your concept maps from and with any device that has an internet connection. It doesn't require installing any special software or programs on your PC since it is a web-based concept map tool.
2. CmapTools    
CmapTools is the right choice for anyone looking for a simple way to develop concept maps.
It offers the following features:  
PC-based: The program is downloaded for free and installed on your PC.
Connecting lines and nodes are created by simple clicking and dragging. Labels, images, links, and roll-over notes are all available for nodes.
Using CmapTools, you can save maps to your PC or upload them to a server and access them from any location or device. By saving the concept maps on the CmapTools server, more than one person can work on them simultaneously.
Until you extend them again, node clusters can be lumped together into a single one.
You can save maps in HTML format in order to display them online; however, by doing this, you might lose some features of the map, such as the nesting function. CmapTools must be installed on other users' PCs in order for the map to function properly.
3. VUE
VUE is the best choice for creating concept maps for people who want to use them as a presentation tool once it is created. Adding images to concept maps with ease is also an advantage of this project map tool. It offers the following features: 
PC-based: The program is downloaded for free and installed on your PC
Connecting lines and nodes are created by simple clicking and dragging. Labels, images, links, and roll-over notes are all available for nodes.
You can display maps in a presentation mode, in which each node in the map is presented one by one, based on your choice of "pathway" or sequence. Consider showing your students one branch at a time, followed by another, and so on, instead of providing them with the complete map at once.
4. MindMeister
You should use MindMeister if you need to make a concept map that is very large or very complicated. This authoring tool enables you to close and open branches of your project map. It offers the following features: 
4.1. The MindMeister program is a cloud-based service, so nothing needs to be downloaded or installed.
4.2. Connecting lines and nodes are created by simple clicking and dragging. Labels, images, links, and roll-over notes are all available for nodes.
4.3. The most important feature of this concept map tool is that you can reveal or hide any branch (or sub-branch) of your map with just a single click. This is particularly useful when working with really large maps. In addition, it's useful for making presentations: branches can be hidden until they are needed.
5. Draw.Io
Draw.Io is an excellent choice when you want to create a diagram. These diagrams can be easily constructed when you drag and drop the already available shapes and icons from the list. 
Other Concept Map Tools
A few more concept map tools that are perfect for beginners, as well as professionals, include: 
1.  Bubbl.us
Bubble.us is an excellent tool for making visually appealing concept maps. It is cloud-based software, meaning no software needs to be installed on your PC. Also, you can save these maps on your computers as images. Moreover, these maps can also be shared and collaborated with.
2. Popplet
The concept map tool Popplet is another good resource students can use for creating and sharing concept maps. The authoring tool includes features such as: 
Record notes in various formats, including text 
Drawings and images 
Link notes together
Export documents as PDFs or JPGs 
Supports multiple languages
3. MindMup
MindMup allows you to develop unlimited project maps for free, which can be stored online. You can access these brain maps from any device instantly that has an internet connection. 
4. Creately
Creately is the best concept tool for beginners as it offers multiple pre-made concept map templates, encourages group work, Offers tons of pre-designed concept map templates, supports group work, and integrates with third-party tools like Google Apps and Chrome Store. Besides providing an overview of concept maps, it also includes a useful resource for you to understand them better.
5. Coggle
Coggle is another useful MindManager tool for developing interactive concept maps. This online tool allows users to create and share project maps. No downloads or installations are required; everything works in your browser.
6. Lucid-chart
Using Lucidchart, you can create flowcharts, concept maps, and other types of diagrams. It also supports collaboration features and can be used on a variety of devices. 
7. Mindomo
Mindomo is among some amazing MindManaging tools. It helps in developing interactive concept maps, mind maps, outlines, and a lot more. It has a Presenter feature that enables learners to turn maps into presentations (slides). The maps can include videos, links, and audio clips. Additionally, students can search for web images right being on the map and import them with just one click.
8. Spiderscribe
SpiderScribe functions as an online tool that lets you brainstorm and map complex ideas. You can organize your concepts by linking files, notes, calendar events, and more using a free-form map. Moreover, it is easier to collaborate and share your maps online. 
How to Choose a Concept Mapping Tool
There are hundreds, if not thousands, of concept mapping tools available online. This, however, can cause significant confusion. Therefore, you must look for the following details to answer 'how to choose a Concept Mapping Tool?'. 
Can the Map be Customized?
250 million people around the world use and love concept mapping because it's a technique with many uses. Although it is important to keep the same basic principles in mind when drawing concept maps (the central theme should be at the center of the map, and subtopics should radiate outward), the design can be customized to suit your needs. The most effective way to create a mind map is to pick colors and imagery that will inspire your creativity and stimulate your memory.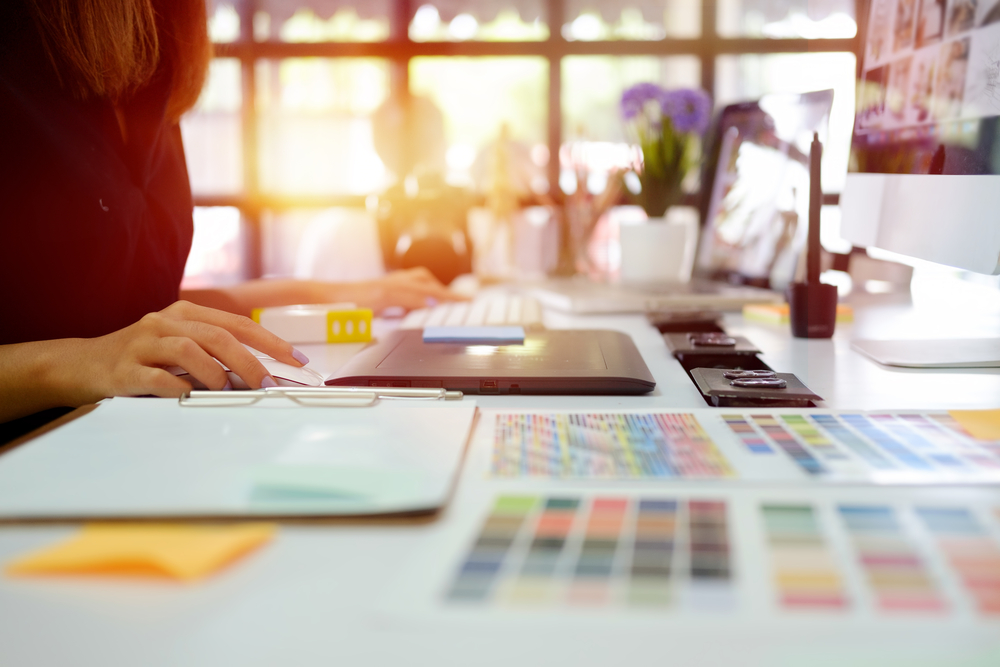 If you want your team to use a mind-mapping tool they will like, you need to offer them plenty of flexibility so they can tailor their maps according to their goals and the current task. From choosing how your branches are styled and arranged to what size and how colored your text is, everything needs to be customizable. Its ability to integrate images (either from your computer's desktop or from the built-in image library) further enhances its functionality. However, for quick and easy brainstorming, you should opt for an authoring tool that offers a choice of flexible mapping styles or pre-set layouts that automatically adjust with the addition of new branches. Thus, your project map will always look tidy, professional, and neat.
Can the Map be Easily Shared?
We all are well-aware of the saying 'teamwork makes the dream work' and 'two heads are better than one. This is especially beneficial when developing and brainstorming concepts for projects (concept mapping is especially useful for this) since you can build on the great ideas others have contributed and even incorporate them into your own concepts. Therefore, you will need a tool that easily allows you to share your maps with others.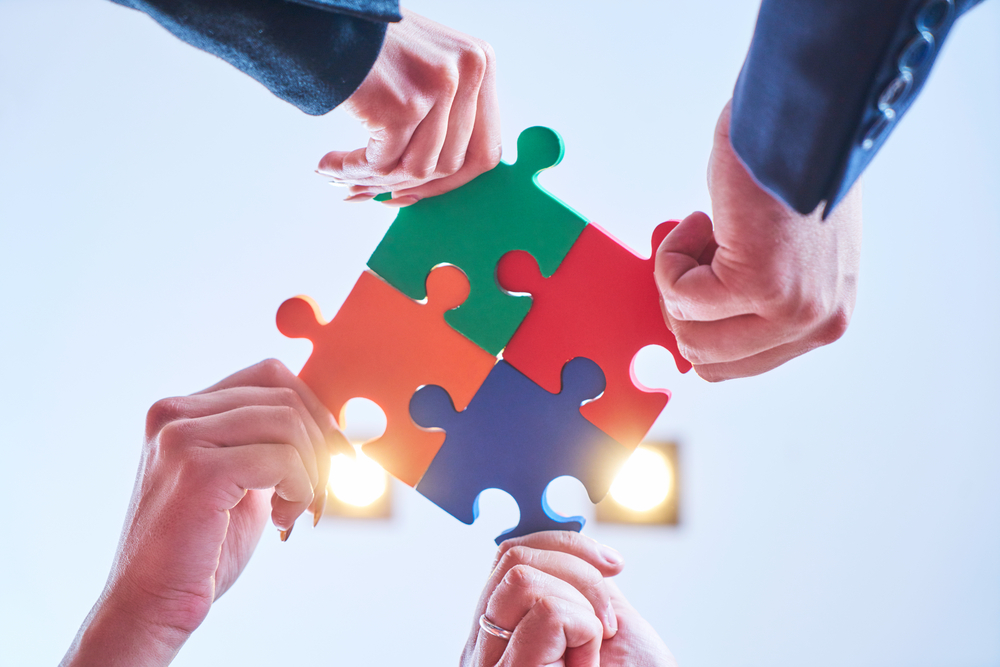 It is important to know the limitations on the number of people your maps can be shared with if you are working with a large team or have a great number of clients. Make sure you can manage their permissions easily and decide whether you want certain users to be able to view your map, add new branches, or edit existing ones. Most concept mapping tools allow you to customize user permissions to the nth degree and enable you to share your maps with a wide range of people. Printing and reporting is another useful feature many MindManaging tools offer.
Does the Concept Mapping Tool Offer Other Features?
Since a large number of people are working remotely, make sure your team has the tools it needs to collaborate effectively, whether they work remotely or at the same location. An excellent place to start is with cloud-based mind mapping software that allows you to plan your work and brainstorm on a map that is accessible from any computer. However, some tools offer only concept mapping, but there are now a number of tools that also allow you to manage your tasks and deadlines and easily collaborate with your colleagues, which will make you more productive.
Are you looking for a work management solution that makes it easier for your team to work remotely? You should choose a mind mapping program that includes:
- Project management capabilities
- Instant messaging 
- Video calling
When you combine project management and concept mapping, you can easily handle a project or a particular task in one place. This will also help you stay organized, brainstorm easily, and implement your ideas without switching the apps. 
Uses of Concept Maps
Below mentioned are a few important reasons why you should use concept maps to explain complex ideas:
Discuss how the concepts are similar and/or different
Provides a way to view sub-components of the concept
Demonstrate the various steps involved in developing a concept, event, or idea
Brainstorm ideas for any topic
Formally evaluate students' knowledge as they learn
Summative assessments should include concept maps at the end of lessons or units
Helps display business plans in a precise and organized manner
Bottomline
Traditionally, concept maps were created using pen and paper, but in today's post, we have discussed how this activity can be completed using a computer. You and your learners can develop interactive concept maps with these concept mapping tools. With digital concept mapping, users have more flexible options for customizing and developing dynamic and appealing maps. In addition to the symbols, pupils can insert pictures, links, and clipart in their maps.  A digital concept map is easy to edit and has the benefit of being automatically saved and accessible from anywhere and anytime.  Additionally, many MindManaging tools have collaborative features to enable teams to work on the same project simultaneously.