How Video Marketing Can Help Your Business to Grow?
It is no more a hidden secret that if the content is the king of the marketing strategy, video is its crown. Among all forms of content, video marketing is the best source to increase user engagement and conversion rates. It helps to better conceptualise and contextualise the idea by giving a lucid picture of the product and services. From introductory videos and explainer videos to animated videos and the ones with motion graphics, videos are on the lead of today's market.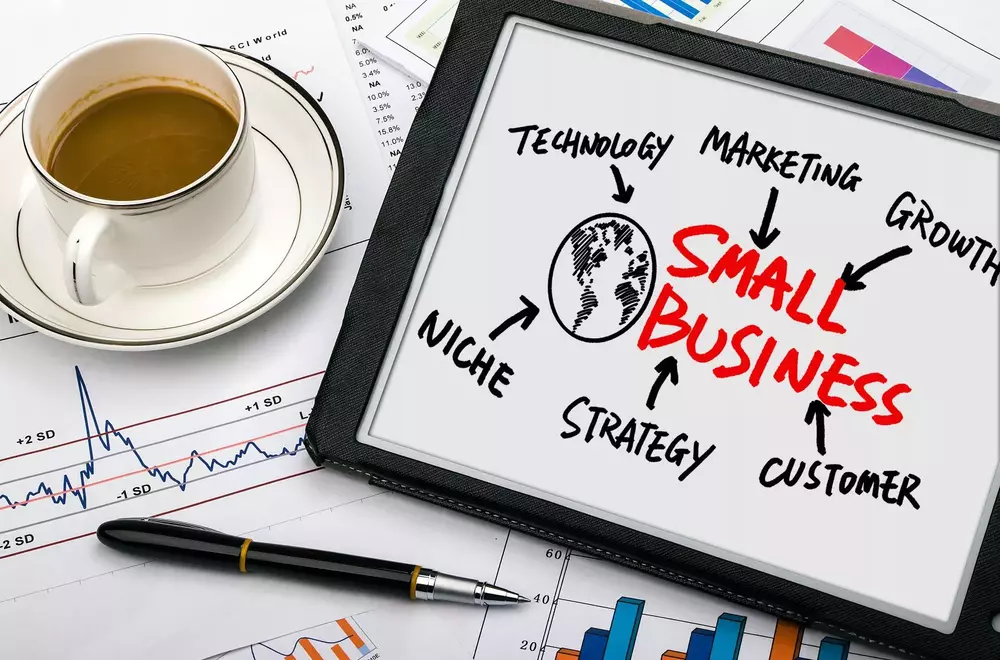 So, how can Video Marketing affect business growth?
Let's check out the reasons!
For the love of Google!
We love Google and Google loves videos. A research published by Forbes says that users spend 88% more time on sites with interesting videos. Why? Because with combined visual and auditory features, it does not only give a more personalized experience but also captivates the attention in a better manner than other types of content do. Adding videos to your website can also increase your chances to reach your target audience, provide better customer retention rates, grab the attention of searchers and get more conversions. So, if you want to be awarded by Google, video is the key!
There are numerous ways you can approach utilising video for showcasing, for example, remembering video for your site or setting up cuts on your YouTube channel. On the off chance that you choose the last mentioned – incredible news. After Google, YouTube is the world's biggest web crawler that has more than 1.3 billion month to month clients. While there are upsides and downsides to putting a video on YouTube instead of your own site, having videos on this stage is an enormous chance to get seen and make some benefit. 
Internet based lives your favored outlet for posting your videos, it's an astounding decision. Facebook's calculation is known to support paid posts, yet for natural traffic, the video gets amazing outcomes. One research proposes that videos get 1200% more social offers than content and picture posts consolidated. Also, having videos on your Facebook page will expand your normal commitment by as much as 30%.
The Power of Video!
Everybody knows that Google has topped the lists of the most popular websites of 2019. But who is on the second? It's YouTube, of course. Almost 5 billion videos are watched on a daily basis. This is enough to show the love of people for videos. 
As stated on Smart Insights, there are highly notable factors that every marketer needs to know regarding video marketing and the true combination of power and magic that it holds
"As well as more brands looking to utilise videos, consumers are now watching more videos than ever before. It is estimated that the average person will spend 100 minutes every day watching online videos in 2021. This is a 19% increase compared to daily viewing minutes in 2019, which stood at 84.
With the ROI of online videos increasing along with the number of time consumers are spending watching them, it's hardly surprising that 99% of the marketers who are currently using videos will continue to do so in 2020. On top of this, 95% of these marketers expect to increase or maintain their current spend on video marketing."
Better Show than Describe!
What is more convenient for you? Reading a long article of 1000 words or a 3-minute video where a voice-over makes you clearly understand the concept? Of course, most people will go for the second option. Video is more engaging, personalized and tranquil. Thus, it gets attention easily. On the other hand, it supports message clarity as well with lots of images and to-the-point words. When a person reads the blog, there are chances that he does not interpret the idea exactly. The video makes him get the clear meaning and purpose behind the used words. 
An ever increasing number of individuals are going to YouTube to be engaged and to learn. A few people go to YouTube before settling on a purchasing choice. Video item audits are famous on the grounds that they give a piece of knowledge into the item and are typically legit, contrasted with an advert. 
This likewise works for item videos implanted into the real item pages on your site. Practically half of the web clients search for item related videos before buying and four out of five buyers' state item demos were useful. 
Videos of your items and administrations are gainful. There's likewise the chance of vloggers, influencers and small scale influencers assessing your items on their particular web-based life accounts. 
With influencer promoting being the quickest developing on the web client obtaining channel, it bodes well to attempt to get your items looked into by industry-pertinent personas. They'll assist with expanding your crowd and build up an especially noteworthy ROI for your endeavors.
You can create your videos with Cinema8 interactive video platform. This is a creative interactive video example for your business .
It is good for SEO!
According to research by Hubspot, 65% of the senior executives visit the site if they find any relevant branded video. And if the video is interesting, it convinces the viewers to stay longer on the website. This means that videos that pique consumer interest and are of great quality can bring lots of clicks to your site. Remember that the search engine can also recognize image elements within the video through its Video Intelligence API. This API can also catalogue the keywords used within the video and can help the website to rank better. So, video is good to go option to upgrade your SEO ranking.
Video promotion permits you to upgrade your SEO substance to fulfil guidelines set via search engines and accomplish top rankings. Enlightening individuals regarding what you have is incredible, yet having the option to give them how extraordinary it genuinely is in a site video will without a doubt leave an impression in their brains. 
Video content for SEO causes you to produce inside and out, a quality substance that positions at the highest point of the search results and surrenders you a leg against contenders. 
Drawing in, pertinent video substance will likewise assist with expanding harp time on your site — the time individuals spend on your pages before coming back to the SERPs. With videos for SEO, you get the opportunity to upgrade what you as of now have and draw in your crowd so they remain on your site. 
At last, when individuals invest more energy in your site and have a decent encounter, it imparts positive signs to search engines — and they'll rank your substance higher in search results. 
Putting a transcript of your video on the same wavelength as the video will give search engines more data to contextualize the video. As a little something extra, joining video and composed substance will assist you with speaking to a bigger crowd. It's said that 80% of Internet clients will watch a video on a webpage, and 20% lean toward content. By posting both video and content components, you're taking into account 100% of your crowd's substance utilization inclinations.
Increase Conversion Rates!
Usually, explainer videos follow a process. It identifies the problem faced by the audience, relates it to the offered solution and finally makes it clear that how the product is the absolute fit to your problem. It also intends to evoke empathy and connect with the audience. In this way, it automatically builds a relationship of trust with the audience as they see the connection between their problem and your solution. Therefore, they are more likely to make a purchase. This is the reason why brands are now focusing more and more on using videos as their marketing tool. 
If you set aside the effort to make and streamline your videos for web indexes, you can carry natural traffic to them. This implies picking the correct video stage, making a linking with thumbnail, ensuring the page is significant and SEO streamlined, composing eye-getting titles and depictions… There's a ton to cover, yet it merits the exertion. 
In case you're transferring substance to YouTube, you can remember joins for your videos and video depiction. This is simply one more case of how video can help carry individuals to your site. 
Connections can include some significant downfalls. Try not to place an excessive number of connections or advertisements in your videos. In the event that the viewer feels like they're being bothered with promotions, they'll turn out to be increasingly impervious to your showcasing endeavors and even consider you to be an irritation. That is not the inbound way. 
Besides, with AI ready to translate video sound, web crawlers can utilise these interpretations to effectively find important videos dependent on an inquiry.
Becomes the Voice of the Branding Strategy
From the logo design to the tagline, branding includes everything. Previously organizations used to spent hefty budgets on logo design services, website design, marketing etc. to instil strong personification of the brand image. But now another vital part of their branding strategy is the video. Now, online businesses use videos to demonstrate their product features to the target market and also to send the message to the masses at a very low cost as compared to the other marketing activities. Not only this, the characters, images, stories, animations used in the video also support in making the brand association and helps them at the time of brand recall. 
People prefer to share videos
Do you know what the more shareable type of content is these days? Videos. According to the word stream data, Videos gets 1200% more shares on social media as compared to texts and images. From Youtube and Vimeo to Facebook and Linkedin, video is the most favourite type of content that people love to share. As it adds great value to the marketing strategy, brands are now focusing on creating engaging and captivating videos to optimize their online presence and generate leads. Marketers also suggest that through videos customer also tends to trust the brand more.
Just as being engaging, videos can shape a significant piece of a purchaser's dynamic procedure. In any case, so as to get a client to change over in the wake of viewing a video, you have to guarantee you are living up to their desires. 
Regarding the perfect characteristics that customers search for with the goal for videos to be significant to their dynamic procedure, 48% need recordings to mirror the particular items and administrations they claim or are keen on. A further 43% need intuitiveness, with the capacity to choose what data they need to see and when they need to see it. 
In any case, extraordinary personalisation isn't generally looked for after, with simply 12% saying they need videos to utilise their name and data inside the substance.
Concluding thoughts
Considering all the above points, it's clear that videos are the best investment to help your business to grow. From the SEO ranking to generating leads, from reaching out to masses or to increase brand awareness, Video can be used anywhere. It also builds trust and credibility and makes it easier for the audience to understand the solution offered. Even if you are a trusted business or just a start-up, it's time to be smart with your investments and go for videos for pitching your solution. It's the best tool to grow and develop your business.