We were at the Learning Technologies Exhibition in London with our London Team.
Learning Technologies Exhibition is Europe's largest showcase of organizational learning and the technology used to support learning at work. So many professionals came here to look for new solutions and technologies. We took our place at our stand and told our visitors about our interactive video solutions in e-learning.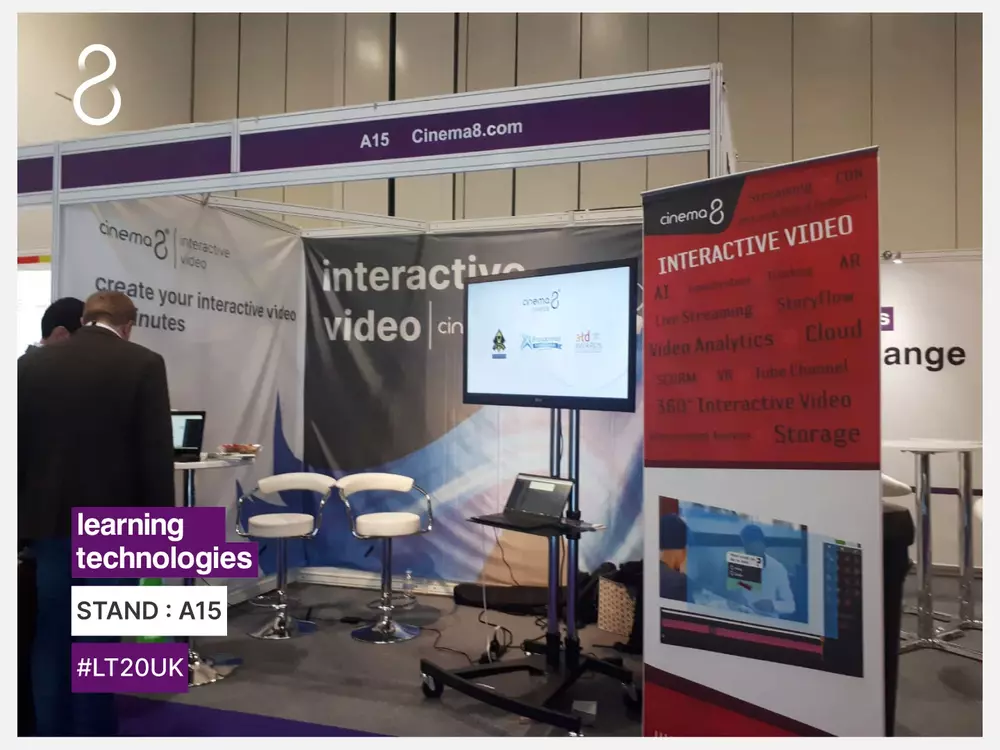 What is the Learning Technologies Exhibition?
Learning Technologies Exhibition is an annual event that enables you to discover new technologies and developments in the field of Educational Technologies. It hosts conferences organized with the participation of expert speakers and the exhibition of new technologies developed by companies.
Learning technologies exhibition took place on February 12- 13 this year at Excel, London.

We gave to our visitors interactive video experience with Cinema8.
We met with many companies and we had the opportunity to explain how to use our interactive video platform in e-learning with the case study and we saw field examples of the companies we met about developments in the e-learning industry.

Would you like to discover interactive video?
If you couldn't attend the Learning Technologies Exhibition and want to discover Cinema8, let's look together at how you can use Cinema8.