How to Write a Video Script?
If you are looking to get into the zone of making yourself more creative, writing an interactive video script is more effective in a professional writing career. Not to deny that many people call this career as a copywriter and scriptwriter. When it's about to prepare a script, it's all about setting the foundation with perfect advertising principles. Overall, it's the building block, the starting point, the truth of getting something you write and giving it a live approach.
Your script should be clear and concise and also it should need a 30-degree attention seeker. It's where the big decisions turn into reality. And while the implementation is just as important as the idea – if your ideas are wrong, no amount of technical proficiency is able to hit the audience.
The thought of writing a script from a new approach may not sound to you as appreciative, and it's even worse if you don't have much writing experience. So if you continually find yourself staring at a piece of paper or a computer screen, read on to discover all the tricks of the marketing to help you create a fantastic video script.
What Is A Video Script?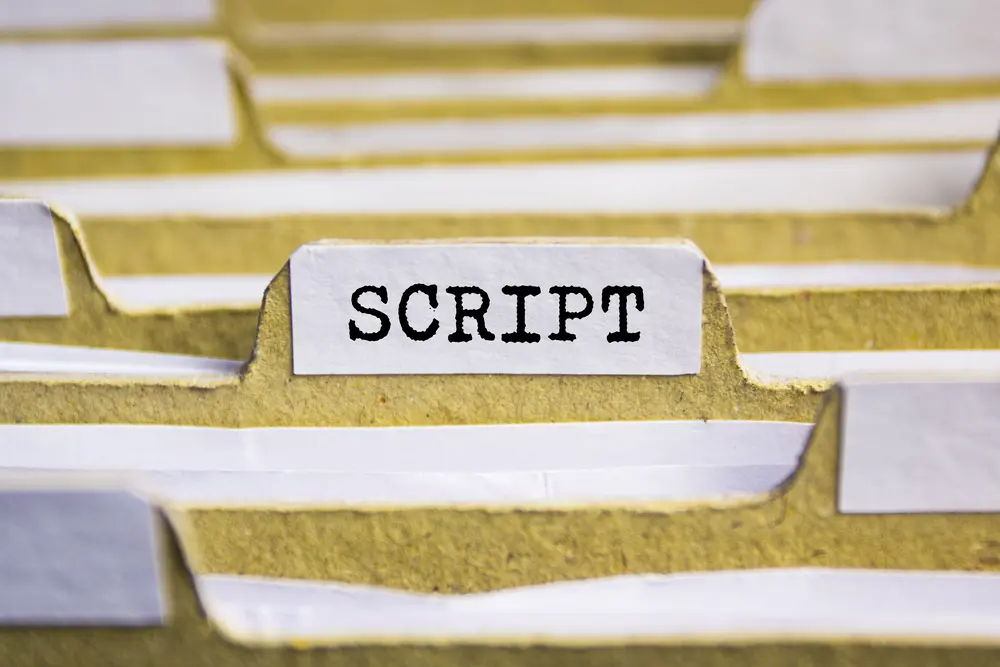 A video script is the one creative part that encompasses the directives for the people and instructions for filming-including graphics, visuals, and sound effects. 
If your video production is a TGV, the script guides your video to its destination. Once you have your quality-written script and want to learn more about making your video, check on our guide on the Cinema8 video production process!
Writing a video script is always a different experience than writing from a technical perspective. The better approach is to find out exactly how, what, and why you will need to do video scripting.  All that is required for a fresh scriptwriting  is to have a reliable workflow that you can turn things your way.
In this context, let's focus on the breakdown steps on how to write a video script to help organize your story from start to finish. It holds its inception with the below-mentioned steps. 
1. Creative Set up
All that matters in the preparation of a video script is which type of video you are making. The professional approach of storytelling and analytical skills is what individuals will need to focus on when they step into the preparation of a video brief. 
If the script is the production as a lock, the setup is pre-production. The set-up is where you list everything that will help you create your script. You can consider the below steps as you script to set up assets. 
The video's objective/goal
Your target audience
Pain points/solutions
Metrics that support the solution
The video's tone—serious/funny/horror
Target length
2. Outline Preparation
Once you have come up with your creative analogy set up, you have to give a structure to the script. In this process, you will need to focus on the outline where you lay out your story properly and work on where goes what. Outline preparation is actually the backbone of the video script. 
Your created story is going to have the main highlights like- the hook, the body, and the Call to Action (CTA). Each heading will then have subheadings, bullet-highlighters, and other details. 
Here is a general video script outline that individuals can focus on: 
Hook 
Introduction 
Body 
Problem
Solution
Metrics
Analogies
Call to Action 
3. The Hook 
The hook step is relating to "WHY." Why should your viewers be interested in to the video script you have written for them? What's so special about the video script? What things have you included in making the script that stands it on top? To answer these questions, you will have to get some better lessons through reviews or experts in the field. If you can work on this approach, you can surely work on the step of the subject matter to see how the audience can get their attention. Your hook should be short and nice because you've only got a few seconds to get their attention.
4. The Body
This is the main framework of the whole process because it is what video script writers focus on. It's storytelling and advertising in a perfect way to get an approach for screenwriters of how they stand with the question and how they get an answer to that question. 

For example, if it's an educational video, this is where you give the step-by-step explanation. If it's a storytelling video, you can introduce your characters with brilliant dialogues.
Whatever message you're trying to get across, focus more on the creativeness than the video's length. A quality small interactive video can help your audience track your approach to what you want to say. 
In this approach, always present your key message points and then support the facts that you want your audiences to be considered in secondary focus.
5. The Call-to-Action (CTA) 
It is the video script approach where you clear the audiences' doubt on what they want them to do. Do they need to watch your video? Do they need to subscribe to your channel? 
Getting answers to such questions leaves both video maker and video seeker an opportunity to get the viewer that can be categorically tracked to show engagement.
6. Read the Script Aloud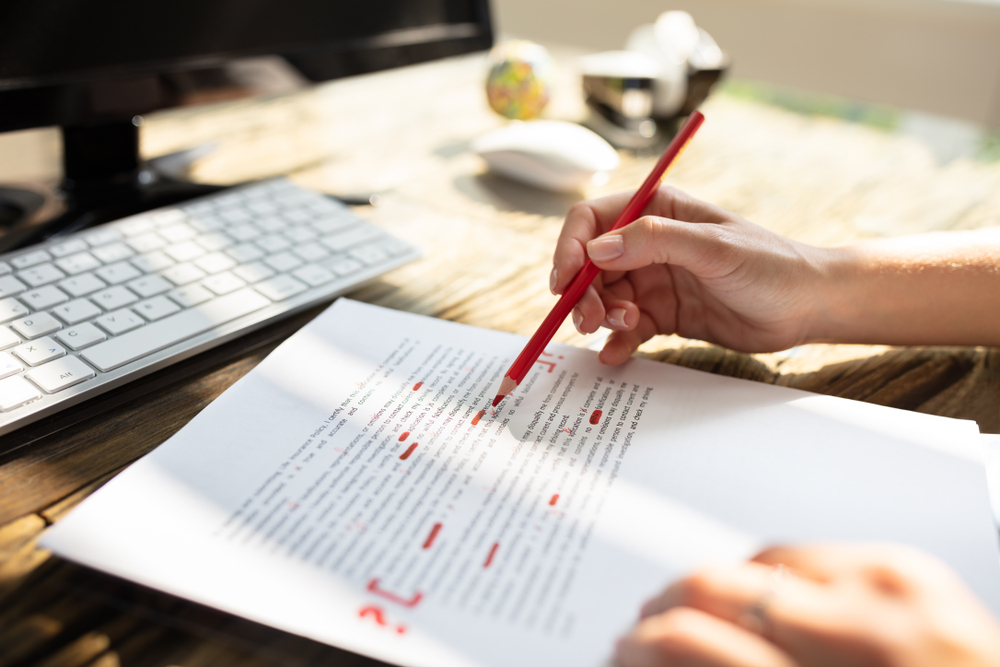 After finalizing your script, always appreciate yourself for the quality of the work. The procedure in this league is how you will focus on reading the script aloud and getting in the zone of appreciating yourself. In this approach, it's about working on the small details with a procedure of writing and rewriting. Additionally, it can take a few drafts to get it into perfect shape.
7. The Visuals
Once you've rewritten your script several times and you're comfortable with the messaging, you'll next get to connect the audio to the visuals. In this creative analogy of video script handling, most of the video script experts prepare the script in the section of audio and video. The distribution can be video in one column and audio in other columns. 
In the audio column, you can write in the dialogue as well as the music cues and any sound effects. In the video column you can put in the corresponding action.
Final Recommendations
Hence, when it comes to the different professional careers in the writing regime, working on a video script is all about turning yourself into a creative professional. If you are looking to get more guides on writing a video script, feel free to connect to the Cinema8 website! 
Today, Cinema8 creative studio has emerged as one of the cloud-based video editing platforms to help individuals make their videos, music, and photos with the quality sub-procedures of video editing, like edit, enhance, and share content with good goals.