How Living Inside Metaverse will be?
Excited about living inside an immersive metaverse? The thought of virtual exploration gets you riled up? Can't wait to know the juicy details about how it will work? If your answers are yes. Trust us, you are not alone. We can't seem to wait till we are finally able to experience something like the "Ready Player One" movie. If you wish to know how the real-life version of the metaverse is coming up, you are at the right place. Here we will walk you through the whole process of living inside the metaverse.
How will metaverse be?
Saying we are infatuated with the concept of metaverses is not an understatement. Our expectations are at an all-time high based on speculations and the promises from the tech giants. Realistically, we are still far from creating an immersive metaverse platform but we are also noticing an unforeseen speed of progression to make it a reality. Rather than letting our fantasy let loose, let's find out what we can truly expect based on what the tech giants and the big brands are doing.
 I. The Boom of Blockchain Technology: We all know how popular blockchain technology became in recent years. The security features of Blockchain technology were one of the most important selling points behind the rise of Cryptocurrency. Additional perks like security protocols and independence from a governing body contributed massively to gaining the trust of a global audience. Nowadays, we are seeing Blockchain technologies being used for safekeeping medical records, creating digital notary, tax collection and many more. Per Statista, 
"Forecasts suggest that global blockchain technology revenues will experience massive growth in the coming years, with the market expected to climb to over 39 billion U.S. dollars in size by 2025. The financial sector has been one of the quickest to invest in blockchain, with over 60 percent of the technology's market value concentrated in this field."
No doubt, Metaverse is going to be massively data-driven. There will always be a security and liability concern whenever we are dealing with sensitive personal data. Blockchain technology will be able to create a safe payment environment and provide security for personal data inside an immersive metaverse.
II. Non- fungible Tokens (NFTs) to register digital property: Non-Fungible Tokens or NFTs have become a massive hit in recent days as well. NFTs' registry system is very unique and will be critical for identifying rights over a digital property. NFTs and Blockchain technology goes hand in hand. NFTs can be used on anything that needs proof of ownership, be it may digital artwork or a unique game item and even property. Statista claimed,
"Transactions in NFTs increased significantly during 2021, as several tokens gained popularity. In particular during the third quarter of the year, NFT sales volume across multiple blockchains reached 10.7 billion U.S. dollars. During the previous quarter, NFT sales volume amounted to 1.3 billion U.S. dollars."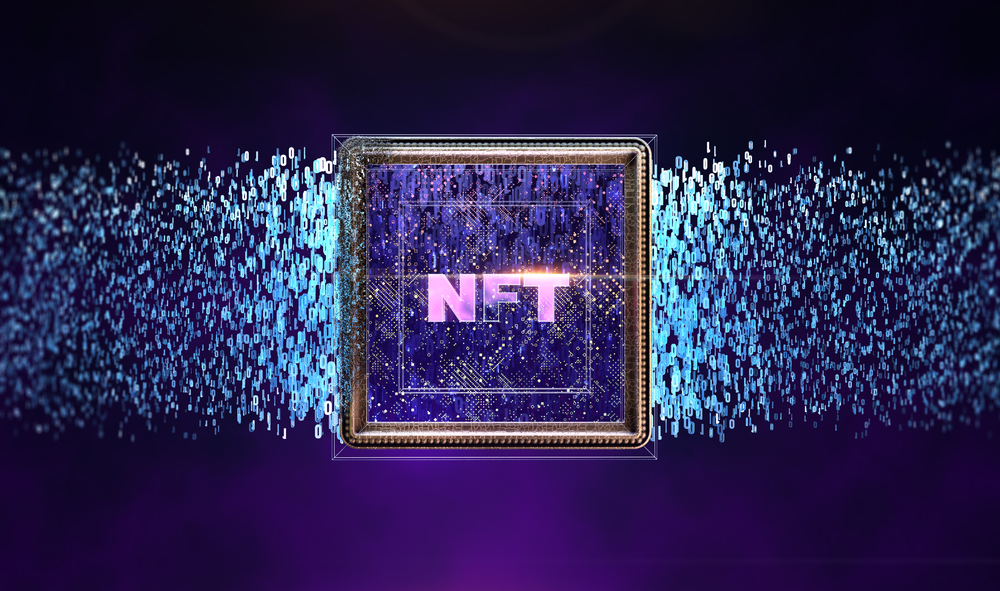 It is only natural to get proof of ownership when you are investing in something. NFTs can very be your go-to source to get validation over ownership in a digital world.
III. Digital Brands Outlet: Are you an Online shopper? There is good news for you. Now you only get to see some pictures and promises on the product description before you purchase. But, when you will be inside a Metaverse you will be able to virtually try the product out before you buy it. It will be something like going to a store to check a product out but with a lot more options virtually. You will be able to do all these without having to go through the hassle of physically showing up at a store.
Take Gucci for instance, they partnered with Roblox to create a virtual showroom event called Gucci Garden. Here they let the users roam free on their virtual shop and try out their items. They sold their items on the platform when the users tried out the items as well. If real-time events are any indication we are sure to see more and more virtual outreach incentives from progressive brands.
 IV. Mobility for Disabled Inside Metaverse: The goal for an immersive metaverse is to create a realistic life-like virtual universe. According to the subject experts, Metaverse is likely to be dependent on brain signals rather than physical movements. If that truly comes to pass, we can realistically expect disabled personals to regain their physical abilities inside the metaverse. Wait, it does not end there. Most of us do not have a 20/20 vision or perfect hearing. Think of the possibility when we will be able to receive direct brain signals inside the metaverse. When we finally manage to get there, it may very well be the biggest achievement for humanity.
V. Fully Immersive Gaming and Entertainment Experience: Entertainment will not be the same when metaverse is a reality. Due to the pandemic, we are seeing events we never considered in the entertainment industry. TV dramas are shot from home, Live audiences are joining virtually on talent shows like "America Got Talent". We have seen 12 million players watching a live virtual concert of Travis Scott on Fortnite. As we go forward, we are sure to see a lot more similar events. 
More on "The Future of Immersive Metaverse and Goals Behind"
Will Virtual Reality (VR) and Augmented Reality (AR) be a part of Metaverse?
For us who are still getting to know about the concept of Metaverse, also might still be wondering about the VR and AR technologies. You might be having questions like how or if VR/AR is a part of metaverse or not. For those,
Virtual Reality (VR) is a technology created to produce a visually stimulating environment. VR technology is based on sensors and mathematics. The goal here is to show the user a 3D view of a virtual world. The market of VR is huge and expected to grow more soon. Per Statista,
"The global VR market size projected to increase from less than five billion U.S. dollars in 2021 to more than 12 billion U.S. dollars by 2024."
Now coming to Augmented Reality (AR), the technology has a similar basis on a fundamental level. But the goal here is to integrate a digital object over a real scenario in real-time. A great example for understanding AR is the game "Pokémon Go". The market of AR is also growing rapidly and also expected to grow a lot more in the coming years. Statista says,
"The worldwide market size for augmented reality is forecast to increase drastically in the next few years. Over the period from 2017 to 2025, the augmented reality market size is estimated to increase by over 195 billion U.S. dollars, increasing from roughly 3.5 billion in 2017 to over 198 billion U.S. dollars in 2025."
Finally, what does Metaverse has to do with AR or VR technology? Well to make a sentence you need words, right? Think of AR and VR technologies as the building blocks for an immersive metaverse. The whole concept of the metaverse is based on the vision of a responsive digital world. Time may very well change the terminology or innovation might bring something new to the fold. But, there will be no denying that the founding blocks for metaverse were cemented with the technologies we know today as VR and AR.
Will Smart glasses like Oculus be a gateway to Metaverse?

Smart glasses like Oculus quest 2 are very popular nowadays. The current generation is very tech-savvy and they prefer digital platforms over other traditional outlets. The type of gadgets we are discussing today is mainly marketed towards progressive individuals. Smart glasses are expected to be the initial medium between us and an immersive Metaverse. The market share is booming for smart glasses. Per Statista,
"In 2027, the global smart glass market revenue is expected to reach 11.73 billion U.S. dollars."
Although, the possibility has a direct relation with our imaginative capability. The concept of smart glasses is a reality today because someone thought this to be the most convenient way for us to interact virtually in the past. But everyone will agree that, just because we are doing something in a certain way today, might very well not be convenient tomorrow. When we are discussing smart glasses in the metaverse, a few things are missing from the concept of an immersive realized metaverse. For instance, metaverse talks about brain signal inputs, how will a smart glass be able to do that? What about tracking eye movements and body language representation in real-time? Smart glasses of today are not capable of performing those. There might be a new method like microchip installation or Smart glasses in conjunction with other devices when we truly have a realized metaverse.
Which Companies are spearheading the development of Metaverse?
You might not be aware of it but, we all are using a form of the metaverse. But a fully realized metaverse is still out of our reach. We simply do not have the technology yet. The good news is a lot of tech giants are gunning to be the first to achieve such monumental feet. Among them, 7 companies are showing the most promises.
1. Roblox: Roblox is trying to create a metaverse that will be most convenient for the players. The CTO of Roblox Dan Sturman claimed this on a discussion for GamesBeat Summit
2. Microsoft: Microsoft is planning to take an enterprise-centric approach towards their version of Metaverse. The CEO of Microsoft Satya Nadella explained this in detail on the topic recently.
3. Facebook, Horizon workrooms and Oculus: Social media giant Facebook will focus on connecting people with each other on their take on metaverse. The name for their platform is called Meta. The CEO of Facebook Mark Zuckerberg explains this in detail when he introduced Meta in October 2021. Horizon Workroom is a beta version of a virtual workplace designed by them. Zuckerberg claimed at a conference that it will be much more accurate over time and will be able to show exact facial expressions and body language. Currently, the beta version is available to laptops and needs a device called Oculus Quest 2 headset to function.
4. Nvidia: Nvidia's version of the metaverse is called Omniverse. The goal behind this is minimizing costs and achieving technical efficiency for businesses all over the world. The CEO of Nvidia, Jansen Huang expressed this on CNBC.
5. Autodesk: This company might be one of the most important contributors of metaverse that you never heard of. This company is creating cloud-based software for architects. They are also collaborating with gaming companies for building virtual worlds and entertainments
6. Tencent: Tencent is a very big name in the gaming industry. They have stakes in revolutionary studios like Epic Games and Activision Blizzard. This behemoth tech company is going all-in with the concept of developing metaverse. Tencent already purchased a lot of trademarks related to the metaverse. This is discussed in detail in The South China Morning Post earlier.
7. Epic Games: Now we have come to the company that brought us Fortnite. In recent days it is truly hard to find someone who never heard of Fortnite. They are already promoting a pseudo-metaverse experience like Travis Scott's live virtual concert and Ariana Grande's Live Concert.
Parting Words
As we are reaching the end of our discussions, what are the takeaways? One thing we can say with certainty is having an immersive metaverse is only a matter of time. The concept of metaverse will surely open possibilities that we are not even dreaming about today. In the right hands, it may very well be the biggest achievement of humankind. Communication, work environment, education system, entertainment experience, payment system, conduct policy everything is subjected to go through a revolution when we reach the age of metaverse. Top tech giants are already racing against each other to create the first immersive metaverse. Progressive businesses are not far behind, they are already gearing up to make their presence known when the concept of metaverse becomes our reality. We are sure to see a lot of innovations and discoveries on our journey to an immersive metaverse.