Everything you need to know about Video usability and Market Trends 
Video marketing is not a new phenomenon, but clearly, it is one of the most evolved strategies ever to exist in the modern business marketing world. Where videos are a great way to nail the attention of the viewer or potential business prospect on your content, its power of persuasion undeniable. People watch millions of videos every day on different digital and smart devices.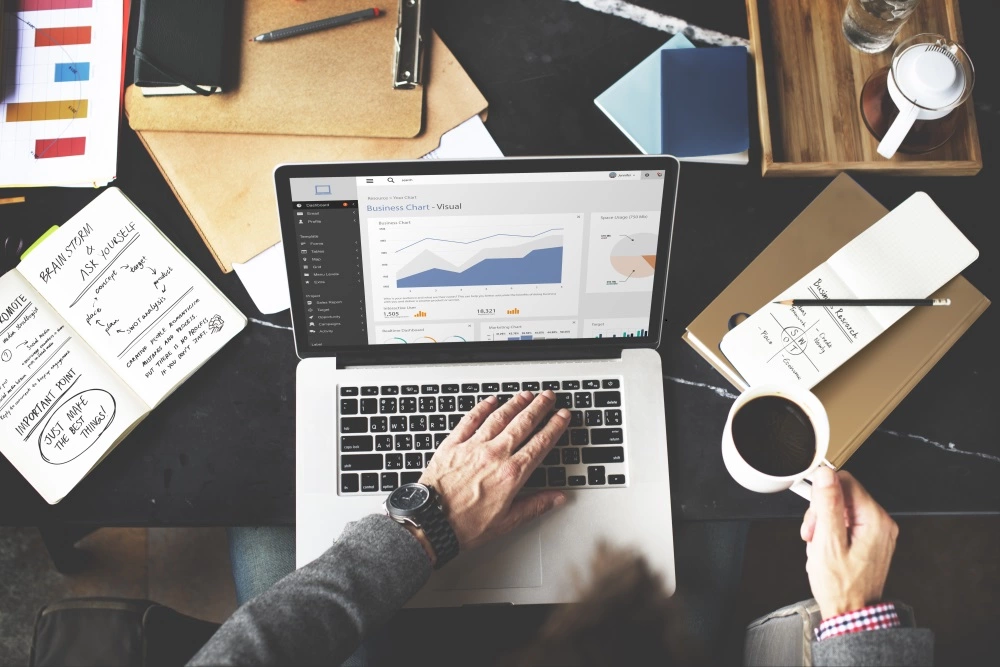 We live in a hyper-connected world with lightning-fast internet speeds and high-quality content. With an increasing amount of time spent online, it is crucial to give your targeted user and audience a real-life like the experience of your services and products. Nothing works better than a well-composed video in making great first impressions.
Using video as a tool of business storytelling is no longer a marketing option rather a necessity that should be met by businesses of all industries and sectors. Whether you wish to bring about more organic traffic or you want to amplify your conversion rates, video content is the right way to go.
Shaping the future dynamics of the marketing and business worlds
The modern-day digital marketers are well-aware of the importance of video content and its effectiveness. Too often, video content can be completely irrelevant, poorly composed, and inescapable, which leads to poor user experience and a bad first impression.
We have heard it time and over again that video is the future of marketing, and because of some apparent reasons firstly because Google loves videos! Business websites and content with well-integrated video has a higher chance of getting that number one spot on search engine result pages. Fusing video content in your blog posts and website copy strengthens your efficacy and effectively surges your conversion rate.
Another way you could make optimal use of video platforms. Take YouTube, for example; the platform features more than four billion video content, which ultimately makes it the second-largest search engine. However, the love/hate relationship of online users with video content is to be taken into account as well. The focal point is to create a video tailored to the audience's needs rather than composing content just for the sake of video creation.
In this era of video content inundation, creating a captivating masterpiece requires more than just creative and designing skills—it takes a good understanding of the trends as well. So here's a quick glimpse of the trends that will surely take video marketing to greater horizons:
●    Video personalisation:
Personalisation is not a new buzzword, but it is something that modern marketers need to get right for better traffic and conversion rates. The factor of customisation is what can change the decision of potential customers in your favour while giving you a competitive edge in the industry. With personalisation in perception, deploying this tool in video marketing is the next big trendsetter in digital marketing. Personalised video content not only increases customer engagement; rather, it helps the audience in connecting with the brand itself.
●    Driven by data:
With the exponential growth in data and marketing approaches, the one-size-fits-all approach is the talk of the past. A data-driven approach is a driving force behind the digital world, and in order to target the right audience, relevant data is all you need. This approach provides businesses with a better understanding of market trends, approaches, platforms, and various similar factors. Combining all such data in your video marketing strategy could really amplify your ROIs while resulting in incredible sales lift.
●    Long-format videos:
The human attention span is no longer bigger than a goldfish and is expected to shrink even more, considering the ever-increasing online content. The immediate impact of this discovery was the emergence of short-form videos to inspire customer engagement. However, recent trends and developments might disrupt this deep-rooted trend. Shorter videos are easy to digest, but long-form videos let you illustrate your story in more detail, giving the audience more ground to relate. Such cinematic videos give brands a creative narrative for storytelling.
●    Go mobile with videos:
More than half of the video content is viewed and shared through mobile devices. To reach these active users, marketers have to come up with tailored mobile-first approaches for optimal traffic generation. Mobile users are popular for their ability to swap between sites and applications almost instantly, which sets up a real challenge for marketers. Keeping a hold of the mobile user attention might make or break your marketing success. Make sure to keep the content interactive and engaging enough to be shared as retweets and shares signify the popularity of the video content.
●    Shoppable content:
With most of the business messages communicated and framed in video content, it would be prudent to say that soon the entire digital marketing strategies will shift to video content. When it comes to developing content for video, it is important to frame the whole customer experience for increased engagement. Crafting creative video-based ads is going to be another sweet spot for all the digital marketers out there. With the rapid growth of platforms dedicated to generation Z, Shoppable content provides a lucrative marketing opportunity.
Introducing usability in your video content: 
There's no denying that the current digital market is reigned and controlled by online users. With the rapid increase in the number of online users, the businesses are now focused on providing them with content that could assist them in purchase decisions.
When it comes to ordering stuff online, regret is one thing that accompanies the ordered product in most cases. For instance, if you buy an overpriced product, and it turns out to be the exact opposite of what was promised to you online—the feeling of regret is almost instantaneous.
It also addresses the factor of shoppable content, your content does not only have to look enticing, but it should deliver what is promised. In order to reduce the fear of regret, make sure your video content includes the exact images and details of the product and services being offered. The primary goal here is to help the targeted audience in avoiding cognitive dissonance related to decision making. So here's how your tailored video content could help you in that regards:
1. Transparency:
Product videos are designed to highlight every detail and specification while promoting the brand in creative ways. Even the highest quality image could only give you a two-dimensional view of the product. Whereas a professionally shot video could give a 360 view of the product letting the customers have a better idea of the product's application and usage. Addressing what's and how's of your product, video can add to the expansion of the customer base and online business traffic.
2. Trust:
A well-composed product video not only showcases the attributes of your product; rather, it displays the brand reputation in a few well-shot frames. Where a great video could lead to greater benefits, a lack of professionalism in this could also hurt your brand image. Since images are more reliable than words, putting real-life demonstration of your product takes the trust rating through the roof.
3. Shareability:
One of the core objectives of developing interactive and creative video content is to increase the likelihood of shares, retweets, and likes. The key to acing in that is to ensure the interactive design and engaging theme. The best way to increase the rate of shareability is to leverage the features of social media platforms for a successful video marketing campaign.
4. Authority:
If you need to bring about an aura of authority in your content, product videos will do just the job. Showing how the product works and applicability of each specification featuring the right type of music gives authorities narrative to your business. Get a complete idea about the niche industry and use the gathered insights to transcribe a captivating video content.
5. Brand awareness:
Incorporate brand message and logo in the starting or end of the video to establish a brand voice and reputation. When it comes to elevating the brand reputation, embedding video content in your website's code could help you rank the highest amongst the other SERP links. A thumbnail of video content is likely to get more clicks than a detailed blog post. A short video of your brand's introduction to your website will contribute to skyrocketing the traffic of your website.
6. Ease of integration:
When it comes to improving the flow of traffic on your website, video integration is the key aspect to consider. Embedding video content on the landing page or product page is one of the fastest ways to push first-time visitors down the sales and conversion funnel. Make sure to keep the video targeted and well-tailored to ensure higher click rates.
7. User-oriented:
One key element to bear in mind while creating video content is not to create a video for the sole purpose of product promotion and sale. Think about the needs, requirements, and demands of the user and make an informed and insightful content creation plan and craft a video around it. Highlight the features, explain the usability of the product, and give the user a real-life experience of it.
8. It is not all about the video:
When it comes to making your video marketing campaign successful, a multitude of factors come into play. From content development to quality production, video content could help you stand out from the competition while ensuring you have guaranteed conversions. Simply keep the essential tips and principles of design and usability in mind, and you will be on the road to business marketing success.
Final Thoughts:
Video marketing is not a fleeting trend. In fact, it might be the only marketing trend ready to change the definitions of digital marketing. It's not about creating tons of video content; rather, it's more about employing it in the right ways and approaches to make the most of it. With more and more people having access to the internet, the video content is likely to dominate the realm of digital marketing and business.
Get a general idea of the user's online behavior and optimize your content to establish a unique selling point for your product. Give your viewers a chance to know your business better through simulating face-to-face interaction experience.