A List of the Best Free Stock Video Sites
If you are a budding digital marketer or an influencer, or even a kind of such businesses, you would be well acquainted with the increasing popularity of video content these days. 
According to the latest 2021 video marketing statistics, 8 out of 10 people get compelled to buy a service or a product by watching a brand's video. Also, 54% percent of people talk straightforwardly about wanting to see more videos from the brands they adore. 
So, if you are not already leveraging video content for developing a successful marketing strategy, you are missing out on a lot. Content creators are finding solace in platforms like YouTube. Everyone loves to watch videos, but it is not as easy as it sounds when it comes to making them. 
Consistently sharing high-quality video content can be challenging. A hefty marketing budget or years of dedication to the craft of video marketing are two of the most significant things you would need for that. However, taking out the resources for video marketing isn't easy, especially if you don't have a suitcase of money or insane video making skills. 
That is when stock videos come into play. They are a great source to get high-quality HD videos. These videos are an incredible tool for marketing, advertising, personal or commercial use. 
A few well-placed snippets of free stock videos can really help your projects come alive. And the fact they are an extremely cost-effective way of having some movement on your website without breaking the bank, makes them even more popular. 
This article will bring you a list of the best free-stock video sites that can help you incorporate the most innovative videos.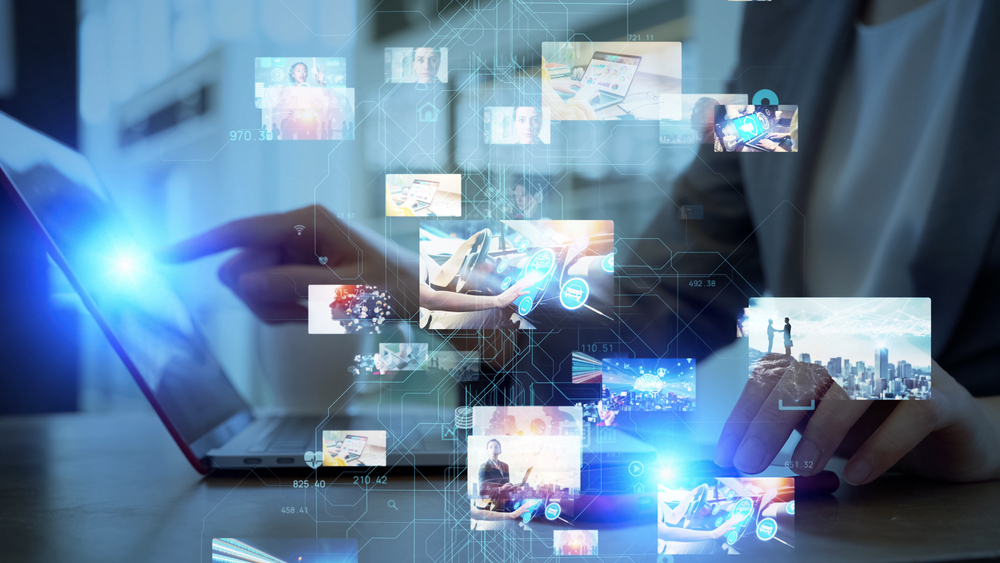 Pixabay 
If you are looking for creative free stock videos, this is the platform for you. It is bestowed with more than 1.9 million royalty-free stock videos and photos. All of them are shared by its generous community of creators. 
The one thing that attracts the users towards the platform is that there is no risk of accidentally infringing copyright by not understanding your chosen clip's licensing. 
As all of their videos are released under Creative Commons Zero, this means that you don't need permission to use or modify the clips or even credit the creator. 
The Features:
A massive selection of stock videos is formatted as MP4s and is generally under a minute in length. 
You can download a clip in any resolution you desire. 
The library at Pixabay includes HD footage, motion graphics, and 4 K videos. 
Shutterstock 
We can not help but mention this platform as it is the most reputable video site out there. Whenever the idea of free-stock images or videos pops up, there is no way in a million that users don't think of Shutterstock. It is a company that provides high-quality, licensed videos. They allow you to buy videos for your personal and business projects. It is tough to beat the quality and sheer variety of stock videos available on Shutterstock. This platform is not free, but you are guaranteed to find something suitable for your project, with over 17 million clips available. 
The  Features: 
This platform is designed to combine aesthetic and technical excellence. 
You can easily search clips by resolution, length, frames per second, etc. 
An extensive range of video categories like wildlife, art, buildings, and more. 
This site has in store for you a fresh collection every week.
Pexels 
This platform is incredible for getting your hands on high quality and free-stock videos. This platform allows you to put your videos and photos in front of millions of visitors. Promoting your website, blog, or social media profile has never seemed this fun and exciting before. 
The Features:
Offers high-quality free stock videos 
Easily create and manage your profile.
It helps millions of people to develop beautiful designs. 
Motion Array 
This incredible video platform allows you to download thousands of templates, royalty-free stock videos, music, etc. 
The Features:
It helps you create a stunning video profile website. 
Enhance videos with unique transitions and effects. 
Get unlimited downloads of Premiere Pro Templates, music, and stock videos. 
Real-time, frame-accurate feedback from your clients. 
Flickr 
It is that stock video website that enables you to share video clips with others and allows you to store, sort and search for online videos. 
The Features:
This platform provides numerous categories of videos. 
You can sort out videos by oldest, newest, activity, name, etc. 
It allows you to look for videos according to the camera types. 
Bigstock Photo 
It is a website that contains a wide variety of videos for commercial use. It allows you to choose license types according to the release for both editorial and non-editorial use. 
The Features: 
Complete extensive support via phone, email, or live chat. 
You can search for the most popular, relevant, or new videos. 
The result can be filtered by keyword and resolution. 
The Conclusion
If you are still unsure which one to choose, you can get in touch with Cinema8. We can help you take your business to the pinnacle by incorporating videos into your marketing strategies.