With every new day, industries strive to make their way through the emerging competition and make efforts to take their brands in the leading position. Content marketing is one of the perfect and most effective marketing strategies that has helped a number of renowned industries to make their way from the bottom level to all the way up to the dazzling heights.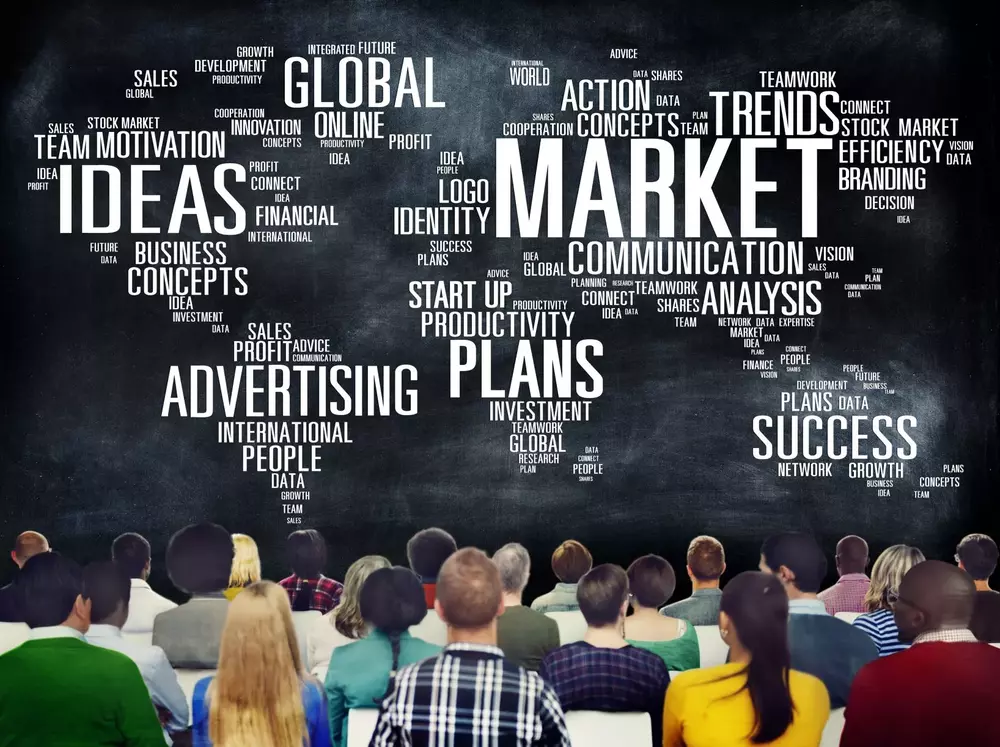 With effective content marketing, a brand can easily grow its audience engagement, without much trouble developing its brand presence, and as well drive sales easily. However, if content marketing is entirely gamified, the benefits can even get multiplied, leaving the business and marketers with a much impressive revenue. Gamification is indeed a very important word to learn if you are owning a small business. It is imperative that you must have the knowledge of what gamification is, what its benefits are, and why it works so effectively. All of this knowledge will further assist you to successfully implement the gamification in your content marketing strategies.
What Is Gamification?
Gamification is merely a pretty clear term and alludes to applying the components of game playing to a content marketing method that appeals to the competitive nature of the customers. Gamification or the requirement for intensity and challenge has surrounded us. It has been observed that Nike+ application is an enormous hit according to the number of activities observed by many individuals on this gaming app. It challenges wellness hungry individuals to challenge and track themselves, but different organisations will utilise "leader-boards" that show the names of top members in an activity or program.
Gamification is a significant marketing procedure since it connects with the client in a totally interesting manner. By engaging an individual's energetic side, individuals are headed to need the item for the individual increase and mental fulfilment. It helps in making gamification in marketing an exceptional tool. Furthermore, remember that an enormous part of gamification is that a reward is offered. Regardless of whether it is an individual achievement that is hit, a 10% off coupon, or a free item, gamification works on the grounds that the clients get something because of driving themselves to another level.
Why Does Gamification Work Successfully?
Gamification attempts to fulfil the absolute most central human wants: acknowledgement and prize, status, accomplishment, competition and collaborative effort, self-articulation, and benevolence. Individuals are ravenous for these things both in their regular world and as well as on the internet. Gamification surely takes advantage of this and provides people with what they seek. It helps people to get engaged with the content, and the brand and the best part is that they are motivated to invest their efforts and time on this.
What Is the Benefit of Gamification in Content Marketing?
In reality, as we know it where those in the internet marketing field are continually attempting to discover new and innovative approaches to pull in a crowd of people, gamification in marketing can actually be an incredible help. Now and then, gamification fills in as a type of diversion, some of the time as a type of education and training, whereas sometimes as a type of goal-tracking and progress-checking. Each of the three of which is extraordinary at expanding client commitment and expanding brand mindfulness and client reliability.
The principle preferred position of gamified situations is that they basically drive inspiration. Applying gamification to content marketing, advertisers can make numerous open doors for customer commitment with brands, drive explicit practises and inspire players to perform undertakings which require a ton of effort or time and would be inconceivable in non-gamified situations. 
In any case, advertisers keen on utilising gamified methodologies for making additionally captivating content ought to know about risks and dangers engaged with gamification too. In the event that games are inadequately planned or severely directed, they neglect to convey the normal outcomes and might carry genuine results to the brand's notoriety.
In order to ensure the gamified practise is safe enough and brings perceptible effects to the content marketing, people working in the marketing industry must take extra care while designing the game and as well as while formulating the rules of the game. Moreover, they should provide feedback in real-time and reasonably recognise the top players in order to make progress tracking transparent.
How Can a Brand Gamify Their Content Marketing Strategies?
Gamification might sound like a great marketing strategy for many people. If this is true, then it is certainly the time to begin thinking about implementing gamification in the motion. However, one of the biggest mistakes that marketers make while utilising the gamification is that they start big. Similarly, marketers tend to make some other big mistakes that they should avoid in order to successfully implement the gamification in the marketing strategies.
The fact is undeniable that gamification can be brought infinite opportunities and benefits for a brand if executed adequately in the marketing strategies.
We have gathered and assembled some of the most effective tips for you to assist you in gamifying your content marketing strategies. Give these strategies a thorough read to comprehend the best way to implement gamification in content marketing.
1.    Start Small
In the event that this is your first time finding out about gamification, and you have never attempted the strategy before, it is essential to make infant strides to successfully gamify your content marketing. It is savvy, to begin with, a simple game contest, a challenge or prize, so you can start figuring out how the hypothesis functions, how your crowd reacts, and any tips for improving your content later on.
Consider something little you can do to try out the act of gamification, such as compensating clients for tailing you on Instagram, pursuing your bulletin, or visiting your Facebook page. Consider it a trial and realise what something basic you can do to consider making the plunge without risking excessively.
2.    Survey Successful Examples
Having a comprehension of what has worked for different brands is constantly an extraordinary spot to begin. It would be best to read into a couple of various contextual analyses where gamification was effective. Many different brands have utilised the hypothesis of gamification in their marketing procedures and experienced overpowering achievement.
Before you attempt to utilise the strategy yourself, have a comprehension of how different organisations made it work, what scale they utilised, and how they compensated their members. Regardless of whether you do not wind up utilising any of similar techniques, in any event, you can back up your own strategies with the data you learned.
3.    Comprehend Your Structure and Keep It Simple
On the off chance that the content is excessively complex and confusing, you are going to run into issues. Members should not need to peruse a ten-page manual just to comprehend the game and how to be remunerated. Before you even consider taking the content to the testing stage, ensure you and your team have a proper understanding of how the game functions, how to win, and which rules should be followed during the game.
In the event that you need to ask yourself inquiries about how to play, it implies you have to continue thoroughly considering the structure. Keep things straightforward, simple, clear, easy to be followed. Else, members will get confused, and your dropout rates will be excessively high.
4.    Know Your Target Audience
Gamifying content without having an away from your intended interest group will prompt a couple of crucial errors and mix-ups.
You may see your crowd is not keen on the content in any case, and along these lines, they will not almost certainly engage. Maybe they were not intrigued by the prizes you bring to the table and do not feel interested in playing. Or on the other hand, possibly your content simply is not captivating enough, and it did not catch their consideration from the beginning.
In the event that you have a perfect understanding of who your crowd is, what is most important to them, and how to get them intrigued, you will have a lot simpler time making something they will appreciate in any case.
5.    Have Clear Incentives
Regardless of whether it is another item test, limited-time coupons, or a free preliminary, there should be clear motivators in the event that you need to make the gamification work with your intended interest group.
In the event that you have run a challenge or gamified content previously, you ought to have a smart thought with respect to what worked and what did not work out as it was expected. On the off chance that this is your first time running a challenge, ensure you benchmark which impetuses affected your crowd and which fails to do so.
On the off chance that what individuals truly need is an item test, and you continue offering coupons, your investment levels will get lower and lower. Comprehend what motivators your crowd thinks about and offer those before anything else.
6.    Set Goals
Before you dispatch your gamified content, it is significant you have the methods set up for estimating achievement. For some, this can be as straightforward as defining a couple of key objectives, such as expanding devotees by 20% or having thousands of individuals take an interest in the challenge.
Without clear objectives, it is difficult to know whether running gamified content is justified, despite all the trouble over the long term. Think about incorporating systematic apparatuses to follow members' practises. For instance, to what extent somebody spent playing or what the number of clients finished the game. In the event that your objectives are not reached, or the measurements do not give positive indications, you realise it is an ideal opportunity to re-examine the methodology and roll out certain improvements.
7.    Develop with Technology
Try not to be reluctant to let innovation change your gamification procedure. As video content assumes control over, AR and VR develop in prevalence, and man-made consciousness starts assembling better data, it is astute to let it assist you with improving your gamification system.
This will permit you to make content that is all the more captivating, progressively customised, and all the more animating for your crowd, prompting higher paces of commitment and increasingly effective marketing. Additionally, on the off chance that you neglect to advance, there will be many other contenders who have something all the more energising and exciting to offer, just to take players away from you. Remain alert and remember that innovation can help your gamification technique enhance various levels.