The feature of Vu meter circuits is that the leds light up according to the intensity of the music listened to. In other words, vu meter circuits show the level of music intensity.
The higher the bass, treble and volume level of the music, the more LEDs light up. At the same time with the circuit, it can be understood that the sound level is more or less.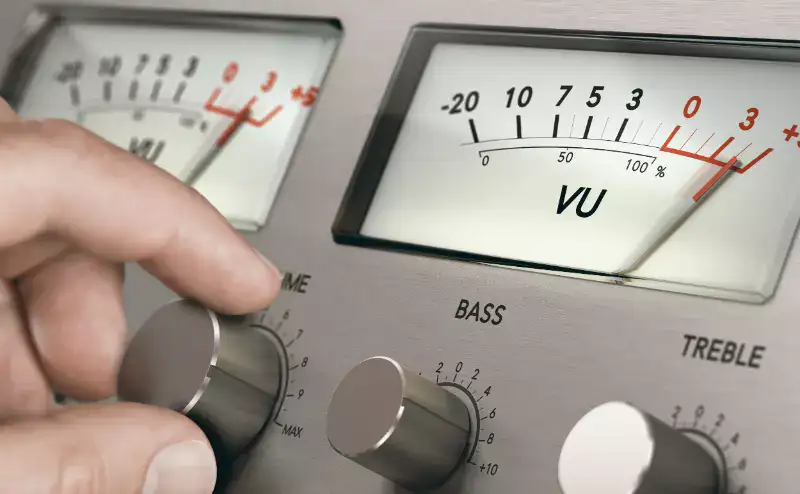 How to make a Vu Meter?
lm3915 integrated
10 LEDs (Different colors give you an advantage as an image.)
1 pcs 10k pot
1 x 1.2k resistor
3.5mm jack 
A point to be considered in your circuit is the directions of the legs of our leds, if you make a wrong connection, the wrong led will not work.
The choice of LED is up to you, but if you want more brightness, you can choose transparent LEDs, it has the capacity to give 2 times more light than normal LEDs.
If you want your pot leds in the circuit to light at a desired sound level, it has been added for you to adjust.
For more information; Interactive Video Experience Design Platform | Cinema8