The name of this video editing term, Lower Third, derives from the Rule of Thirds. A Lower Third is a type of title used commonly by news broadcasters, YouTubers, vloggers, and interviewers.  
In the television industry, the bottom third, though not necessarily the entire bottom third, is a graphic overlay placed in the hood-safe lower area of the screen.
In its simplest form, a lower third could be text overlaying the video. Usually, this text is white with a drop shadow to make words easier to read. The lower third may also contain graphical elements such as boxes, pictures or shading. Some of the lower thirds have animated backgrounds and text.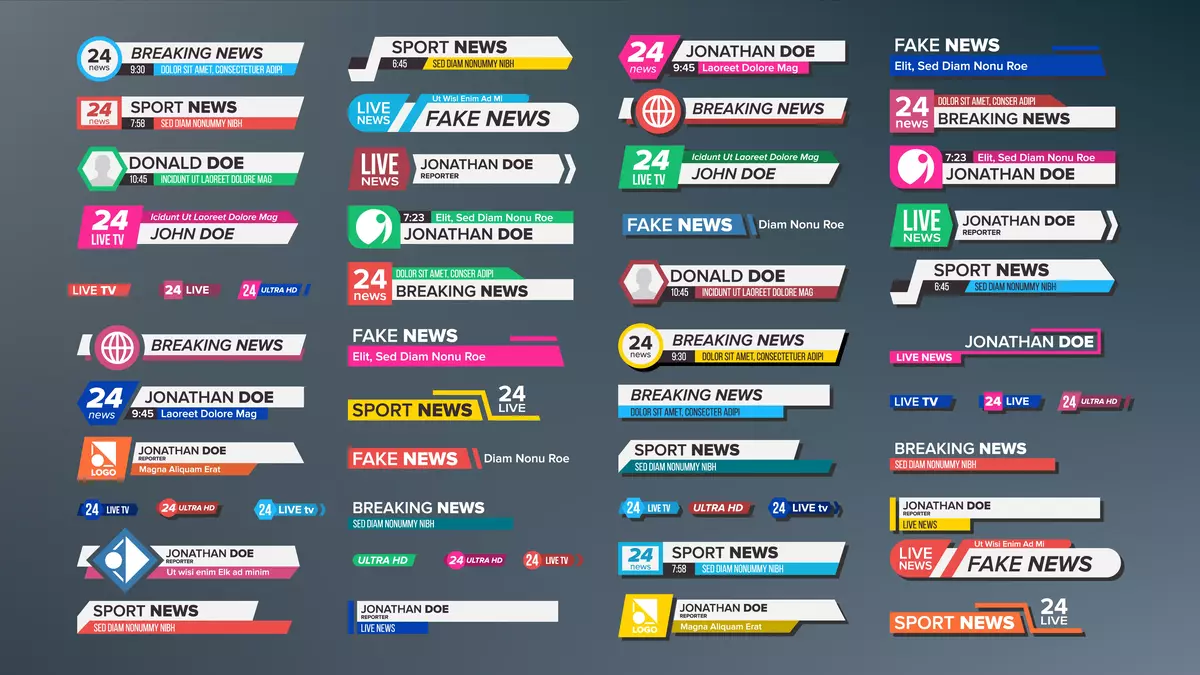 Lower thirds can be created using basic home video editing software or pro-grade equipment. This equipment uses the alpha channel of the video to determine which parts of the graphic or text should be transparent, making the video appear in the background.
The lower thirds can add a masterful level of professionalism to any video project. The lower thirds are usually arranged in layers or rows:
Single-layer lower third: Often used to describe a story being shown or to show the name of the presenter.
Two-layer lower third: Most often used to identify a person on the screen. Often, the person's name appears on the first line, along with their place of residence or a description below it. The two-layered lower thirds can also be used as "locators" to identify where a story takes place.
Three-tier lower third: This lower third adds more information. Typically, the first layer is used for when the video was shot, unless it was shot on the day the news broadcast was broadcast.