Login to Cinema8 Creative Studio
Before you start to create interactive videos in Cinema8 Creative Studio, you need to login to the system. You don't need any extra software to install. Basically, you can use your browser to login. Now let's see how to.
1. Write www.cinema8.com to the address bar of your browser.


2. To log in, click on the Sign-in button on the top right of the homepage.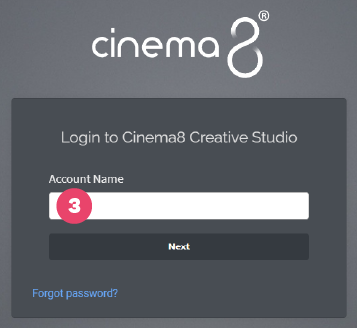 3. Write your username in this field.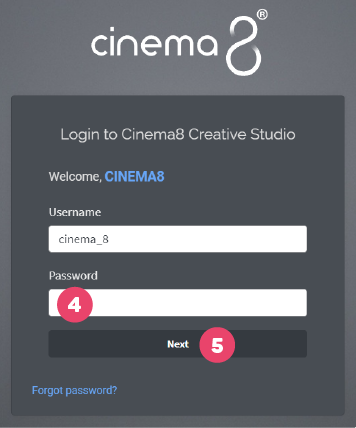 4. Write your password in this field.
5. Click to next to the Cinema8 Creative Studio after writing your username and password.  
Also, you can access login screen by entering studio.cinema8.com to the address bar.